Contact Us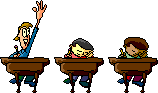 ' CONTACT US ' actually allows you to contact me, Mark (Tiny) Foulsham, the Site Administrator, using the Message Box at the foot of the page but please read everything that comes before it first -

If you went to Sloane or have some other connection with the school, you might want to use the Message Box to Register For The Website (See how below). This should be easy. After all you went to a good school.
The Message Box can also be used to let me know just about anything you want, ask me questions or make suggestions for improving the site. Please also use it to send me contributions to the website and to tell me which page you'd like to see them on. If your contribution includes a photo or other attachment, please Email it to me direct as the website mail system doesn't support attachments.
Registering for and using this website is free, and always will be.
It's up to you whether you want to join all the others whose names you'll find on the Classmate Profiles page but, whether you decide to or not, if you ever feel you'd like to make a donation towards the cost of the work involved in maintaining the website, I'd be more than happy to receive it. Please do so using the Donate button on the Home Page. If you do decide to register you can also send me a cheque in my name, Mark Foulsham, to my home address, which you'll find on my Profile after registering.


If you're not sure you really want to join us........

Benefits of Registering for the site
As a REGISTERED CLASSMATE you'll be able to participate in the USER FORUMS and NOTICE BOARD and voice your opinion on any subject you want, have access to the information others have entered on their PROFILES, exchange Email messages with other members via the MESSAGE CENTRE or their Profile and use the INSTANT MESSAGING and LIVE CHAT features to have 'real time' conversations with anyone else who has logged on to the site at the same time as you. After registration, other pages, which have been 'password protected' to prevent access to potentially sensitive information by unauthorised people, will be available to you once you've 'logged on'.

If you do decide to join us.......
IMPORTANT: Before Registering For The Site
To ensure that you receive a response to your application as well as any future messages from the site, please 'whitelist' the email addresses noreply@classcreator.net and noreply@classconnection.us so that your own e-mail program doesn't classify mail from that address as 'spam'. 'Whitelisting' simply means you are telling your email program to accept all emails coming from our website and other Classmates. The technique for 'whitelisting' varies by email program, but generally you will see the term 'Whitelist', 'Safe List', 'Allow emails from', 'Safe Senders','Set Up Filter', or something similar, within your email program and this is where you want to add the email addresses noreply@classcreator.net and noreply@classconnection.us.
As an added precaution you can also add noreply@classcreator.net to your email address book under the name Sloane Website and noreply@classconnection.us under the name Sloane Facebook but no one will be able to send any emails direct to those addresses.

Register For The Website


Please don't be put off if this all seems a little complicated and long-winded. It takes less time than you think and is necessary.
First of all, make sure we haven't been expecting you by looking to see if your name is already listed in the list of Missing Classmates. If it is, leave this page by clicking on the Missing Classmates page heading at the top of this page and follow instructions for completing your Profile and becoming a member.
If your name's not already on the list of Missing Classmates just complete all sections of the Message box at the bottom of this page. Enter 'Register' in the 'Subject' box and, in the 'Message' section, please include the years you attended the school and add any other relevant information that will help convince me you are who you say you are and that you did attend Sloane. I will need to be sure of your identity as it prevents others, the 'lurkers', who have no school connection, from passing themselves off as someone else and gaining access to the personal information of genuine members.
IMPORTANT: Please also ensure that you enter your complete, correct e-mail address in the 'Your Email' section of the Message Box, as I'll be sending your registration instructions to that e-mail address. Please check, then double check, before sending the message to me. The most common mistake is ending Email addresses with .com rather than .co.uk, and vice versa
When you're finished, remember to click on Send Message. If you've convinced me of your eligibility to beome a member, I'll then send you an email confirmation that I've added your your name to the Missing Classmates list along with instructions for completing your own Profile, creating your own User Password, and other useful information for using and making the most of the website.
After you've completed your Profile you'll receive an Email asking you to verify your Email address (Anti-SPAM regulations ) by clicking on a link within the Email. You still won't be able to access all site pages until I've verified your membership but when I have you'll receive a welcoming Email message and you'll be to Log In to the site and make full use of it.
INFORMATION CONFIDENTIALITY
All emails sent through this site are valid and you will not receive spam mail from it.
Please be assured that any information you add to your Profile, particularly your contact information, can only be seen by other registered users. If you'd rather they didn't know it, then don't enter it. The one exception to what others can see is your Email Address. This cannot be seen by other registered members and anyone sending you a message via this website will not be able to see the Email address it is going to.
AND FINALLY:- Everyone registering for this website is expected to respect the privacy of other Classmates. Please do not divulge your Password to anyone else and allow them to view the Classmate Details and Profiles of others. Also, please do not pass on any of the information you have been privileged to read without the consent of the Classmate the information concerns.
IMPORTANT

BOUNCED EMAILS and SPAM

It's also worth remembering to check your email program's 'Spam' folder from time to time, just in case something has slipped through even though you've 'whitelisted' noreply@classcreator.net (see above), and if at any time it's obvious that you've not been receiving emails from the website it's definitely worth setting up a free Google G-Mail account and using that email address as your Alternate Email Address on your Profile. Occasionally, some Email service providers will suddenly decide to treat all bulk Emails, such as those I send out from this website to all members at the same time, as Spam, and as a consequence they'll 'bounce' and the recipient won't receive them. A consequence of this is that this website's mail system will, after 3 bounces to the same address, blacklist that address and prevent future Emails from the site being sent to it. This is because Email service providers treat regular 'bounces' to the same address as being indicative of the sender being a 'Spammer' and this could lead to them treating all mail from this website as being 'Spam' and therefore blocking it.
If this should happen to you, you will see a notification when you Log In to the site and be presented with an option to have an Email sent with a link that you can click on to unblock the address.
PLEASE NOTE: - No one other than the website Administrator sees Emails sent from this page. After registering you will be able to contact other members direct by using the Message Centre.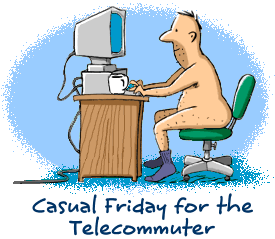 PLEASE DONT FORGET: IT'S EXTREMELY IMPORTANT THAT YOU ENSURE YOUR EMAIL ADDRESS IS CORRECTLY ENTERED BELOW AS IT'S THE ONE I'LL USE TO SEND YOUR REPLY TO.
DON'T THINK ABOUT IT! JUST STAY ON YOUR COMPUTER AND REGISTER!


If you're not already a website member and want to become one, click on the Missing Classmates page heading along the top of this page to see if your name's already listed, and if it is click on it and follow instructions. If your name's not on the list, Register for the Website using the box below and entering REGISTER as the Subject. Include a little more information about your time at Sloane, especially the years you were there, in your Message to support your application.

NOTE: Please ensure you enter your correct Email address to ensure any reply from me doesn't go astray. The most common mistake is ending the address with .com instead of .co.uk, and vice versa.
It's also advisable to use one of the more modern Internet browsers, like Google Chrome or Mozilla Firefox, to view the website as some versions of Internet Explorer don't have the ability to display everything as it was intended. More modern browsers are easily downloaded from the Internet.
This box can also be used to send me a message about anything at all.
Already registered members should send messages to me via the Message Centre or direct on my main Email address -