Sloane Grammar School Hortensia Road Chelsea London England
1919-1970 Old Cheyneans and Friends
Click here to go to bottom.
!!
CHECK THE LOGGED IN: BOX FOR IMPORTANT MESSAGES AFTER YOU LOG IN
Hello and Welcome
to
Mark Foulsham's Sloane website

IF I BUILT IT

I KNEW YOU WOULD COME
A School that invited loyalty
(Quote from White City by Don Wheal)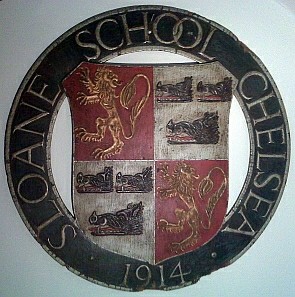 Gone But Not Forgotten

Men are we and must grieve when even the shade
Of that which once was great is passed away
William Wordsworth
On the Extinction of the Venetian Republic

You may think you're done with the past but the past isn't done with you!


"The merits of a school are judged as much by the men it produces as by their achievements as boys" -
(Old Cheynean D.J. Cowie, March 1929)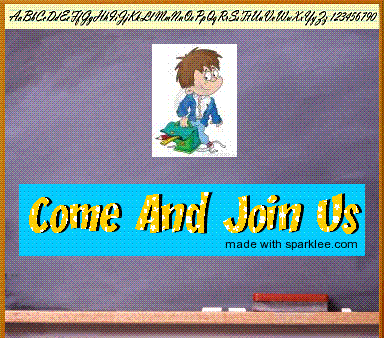 REGISTER AND LINK UP WITH OLD SCHOOL FRIENDS AGAIN AND BECOME PART OF SLOANE REUNITED

YOU'LL NEED TO REGISTER FOR OUR WEBSITE TO CREATE YOUR OWN PERSONAL PASSWORD AND VIEW ALL OF ITS PAGES. IF YOU HAVE A VALID SLOANE CONNECTION JUST CLICK ON THE BUTTON BELOW. BUT CHOOSE MISSING CLASSMATES AT THE TOP FIRST TO SEE IF WE'VE BEEN EXPECTING YOU. IF YOUR NAME'S THERE CLICK ON IT AND FOLLOW ON-SCREEN INSTRUCTIONS.

IT'S FREE, IT'S EASY, IT'S SECURE
You're Never Alone As A Sloane

IF YOU'D PREFER MORE INFO BEFORE COMMITTING YOURSELF, CLICK ON THE ENVELOPE BELOW AND SEND ME A DIRECT EMAIL -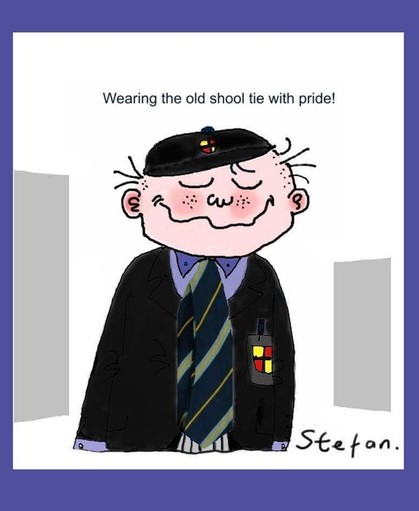 Self-portrait by Stefan Bremner-Morris

PLEASE REMEMBER TO LOG OUT WHEN YOU LEAVE THE SITE USING THE LOG OUT BUTTON UNDER MEMBER FUNCTIONS IN THE LEFT HAND COLUMN. IT'S AS EASY AS FALLING OFF A LOG -

SEE ALL THE LATEST NEWS AND UPDATES FURTHER DOWN, AND CHECK THE CALENDAR ON THE CALENDAR OF EVENTS PAGE TO SEE WHAT'S BEEN HAPPENING AND WHAT'S ABOUT TO HAPPEN.

IF YOU'RE ALREADY A SITE MEMBER PLEASE REMEMBER TO KEEP YOUR EMAIL ADDRESS UP TO DATE USING EDIT CONTACT INFO IN THE LEFT HAND COLUMN AND KEEP AN EYE ON THE LOGGED IN: BOX AT THE TOP RIGHT OF THIS PAGE FOR IMPORTANT MESSAGES AFTER YOU'VE LOGGED IN.

DOWNLOAD ONE OF THE MORE MODERN INTERNET BROWSERS TO VIEW THIS WEBSITE. EITHER GOOGLE CHROME OR MOZILLA FIREFOX ARE BETTER ABLE TO DISPLAY EVERYTHING AS IT WAS INTENDED.


Come on in!
Don't be late!
This is one detention
You'll be pleased to take.


A WARM WELCOME

to fellow Cheyneans and passers-by, from the Official Sloane Grammar School 1919-1970 Old Cheyneans and Friends web site. We'll keep the home fires burning until you join us.
Mark Foulsham, at Sloane 1963-70, created this site in August 2008 to record for posterity all that I can, and for all those who attended Sloane or simply have a Sloane connection, to share and enjoy. Feel free just to browse or, if you feel you qualify to join us, make full use of the site by becoming a Registered Classmate.
Click on the Click Here to Register button above to start the registration process. It's Free!

I'll also be happy to send a personal invitation to anyone else with a Sloane School Chelsea connection who you think might like to join us. Just enter their Email address in the MISSING CLASSMATES box to your right and click Send Invite.


Aspirations and Objectives

Sloane never had a motto so I'll adopt the one to be found on the Coat of Arms of the Royal Borough of Kensington and Chelsea as it suits us nicely -

Quam Bonum In Unum Habitare

(What A Good Thing It Is To Dwell Together In Unity)
It is hoped, in some small way, to be able to have similar objectives to those stated for the first issue of The Cheynean in December 1926 -

"To record faithfully the major activities of the School, to promote and foster a corporate spirit in the School, to excite a greater keenness both in the games and in other phases of its social life, and to serve as a link between present members of the School and the Old Cheyneans". -

and also to bring together, once again, old friends and classmates, and those of us who have outlived the school and share a common interest in its history and its future.
If you've any memories of Sloane you'd like to share, use the Contact Us page to send them in and, whilst you're there, register for the site as well.

Once you've registered, you can activate the Instant Messaging feature that allows you to hold a 'real-time' online conversation with anyone else who has logged on to the website. You can also send a message to someone else on the site via the Message Centre page but, if you're expecting a swift reply, it might be worthwhile using their Profile on the Classmate Profiles page, to see what part of the world they're living in these days, and to have an idea of the time where they are. Use the Clocks below, to check.

After you've registered, why not take a look at all the Classmate Profiles ? Even if you don't know the person involved, the information they've put on their Profile can be interesting, illuminating and fun, and often brings back memories of something you thought you'd forgotten about.
If, at any time, you're unsure about anything click on this Using The Site link for an explanation or contact me direct via the Contact Us page.
Why Not Take a Look at Where your Classmates are Living?

Find out the Postcode of a Classmate from their Profile (if they've agreed to let everyone know it) then Click on the link below, enter the details where it says 'Address', then Click on 'Go'. Not every country is covered yet and those that are have limited coverage, but it's worth a try.
Here's the link. Have fun - http://www.vpike.com/

* * * * * * * * *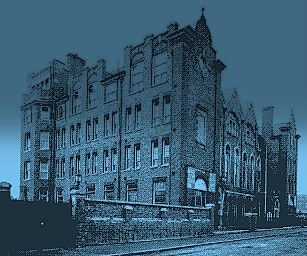 Sloane in 1908 and much as it looks today

The Sloane building was 100 years old in 2008, although it didn't actually start life as a boys' school until after the First World War, during which it served as a hospital. It still stands and many memories are, no doubt, ingrained in its walls along with the odd name and ribald comment. Who knows what the future holds, despite its Grade II listing on May 7th, 2002. Grade II listed buildings can be altered, extended, or even demolished, but only with Local Authority consent, so it may be that the building is considered historically or architecturally interesting enough for it's fabric to remain untouched. Some consideration may have been given to it having been the first purpose-built secondary school in London, and it is certainly one of only 3% of all ages of listed buildings that was built in the 20th century. Schools generally are seen as a good investment by developers because they're easy to convert. They are likely to be structurally sound because the authorities will have inspected them regularly to ensure they comply with Health and Safety requirements.

Sadly, Sloane Grammar School for Boys only lasted 51 years, from 1919-1970. Should the building survive in the form we all remember, there is still a chance that some of us will be around in 2019 to make use of the building to celebrate what would have been its centenary as a boys' school, had the school remained in existence.
UPDATE ON BUILDING PROGRESS
Kensington & Chelsea College created a timelapse video of the construction of the new college that now sits where the playground used to be between the old Sloane building and the old Carlyle building. Work on the new college building, was completed in 2012 and the college is in operation. Take a look at the construction video below along with pictures of how it now looks -



The flats, constructed in Sloane's old North playground on the Fulham Road are known as Milliner House, Chelsea Apartments, and were ready for occupation in 2011 at advertised prices between £785,000 and £2,350,000. Or if you could afford it, the single penthouse at the top would have set you back £5.85 million when first offered for sale but a market downturn in 2012 saw it reduced to an almost tempting £4.25 million - and it was being sold as a shell!
Phase 2 of the project was originally for conversion of the original Edwardian building into loft style apartments by D19 Property but the new owners, No. 1 Estates Ltd, who have a connection to D19 Property were, on 22 October, 2012, given planning permission to retain the building as an educational establishment by Kensington and Chelsea Planning and Borough Development Department. Due to a confidentiality agreement we're not allowed to know more at the moment.
What's also interesting is that the old Chelsea College of Art and Design in Manresa Road, to which Sloane can trace its origins in its guise as the South-Western Polytechnic, was, in 2012, about to make way for a scheme involving 15 apartments and two town houses. There's no stopping 'progress'.
| | | |
| --- | --- | --- |
| | | |
| The view from Fulham Road | | The entrance to the apartments on Hortensia Road |
| | | |
| A closer view of the apartments | | The view of Fulham Road and the old St Mark's College from one of the balconies |
The shell of the 6th floor penthouse

* * *
Whatever our own personal reasons for it doing so, the school will still haunt most of us even if it disappears altogether. With that tenuous link, here's a poem that I came across in an old copy of The Cheynean -

The Ghost of Sloane

When London's asleep and the School very quiet,
No sound of footsteps, no sound of a riot,
No sound of even the shuffle of feet,
No sound of the creak of a pupil's seat,
Out of the darkness the ghost of Sloane
Awakes from rest with a sigh and a groan.
Then up he arises to haunt the School
Climbing the stairs in the guise of a ghoul.
He shuffles and clanks down each corridor
Into the classrooms where stand desks galore.
He examines each desk and checks the boys' work,
Allots ghostly marks in the dark and the murk.

If you ever lose books from out of your desk,
And the teacher upbraids you and calls you a pest,
Just tell him my story, however tall,
Of the white shrouded phantom that haunts the School Hall.

J. Hollingshead (3C)

As for us, the boys who used to attend our Chelsea school, we probably considered ourselves 'Chelsea men' but I doubt that many of fitted the description in this poem, written when he was in the 5th year by one time Sloane Schoolboy, A R Doubledee. I get the impression he didn't particularly approve of the 'Beatniks' of the late 50s and early 60s that he found himself sharing Chelsea with or, as he called them the 'Weirdies' -

The Weirdies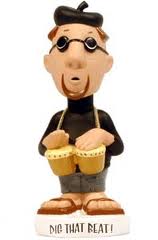 The Chelsea man is excessively queer,
He only drinks coffee and doesn't like beer.
He's always "chatting" the girls, and yet
This seems to make him "one of the set".

His unkempt chin and uncut hair
Go with his feet which are usually bare.
If he wears shoes, they've never got soles,
And he's usually found in Bohemian holes.

His outsize sweater is generally black
Contrasting well with his shorty mac.
He wears his clothing merely to show
That he can keep up with the boys of Soho.

To find a girl he doesn't look far,
But into the nearest coffee bar,
Where he's sure to meet a Bohemian "yob".
They're all from Chelsea - what a mob!

The girls with hair right down their backs
Wear irregular clothes that look like sacks.
They walk about wearing father's sweater:
I really don't see why he should let 'er.

Their gaudy clothes of reds and greens
Match up with the style of their men-friends' jeans.
Now that's how it goes with the latest style:
Girls on their faces make-up pile,
The men wear anything they can find -
I shouldn't stare, I should just act blind!

A.R. Doubledee (5b)

FRONT PAGE NEWS


We will remember them
* * *

Sometimes It Does Take A Rocket Scientist!


Scientists at Rolls-Royce built a gun to launch dead chickens at the windshields of airliners and military jets all travelling at maximum velocity. The idea was to simulate the frequent incidents of collisions with birds in order to test the strength of the windshields.
American engineers heard about the gun and were keen to test it for themselves on the windshields of their latest high speed trains. A gun was duly sent to the USA to allow them to carry out their tests.
When the gun was fired for the first time the engineers stood shocked as the chicken shot out of the barrel, crashed into the shatterproof shield, smashed it to smithereens, blasted through the control console, snapped the engineer's back-rest in two, and embedded itself in the back wall of the cabin.
The horrified US engineers sent Rolls-Royce the disastrous results of the experiment, along with the designs of the windshield and aksed the British scientists for suggestions.
Rolls-Royce respoded with a one line memo -
"Defrost the chicken".
* * *
BREAKING NEWS!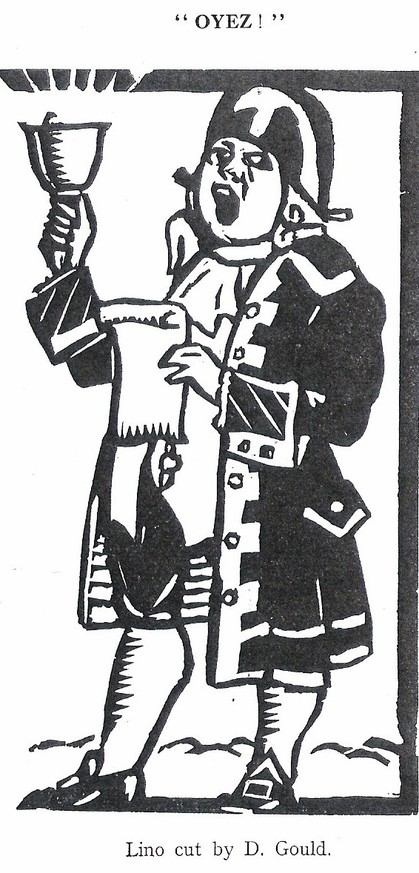 New Wine For The Older Person!
Many of you will be pleased to hear that vintners in California's Napa Valley, which primarily produce Pinot Blanc, Pinot Noir and Pinot Grigio wines, have developed a new hybrid grape that acts as an anti-diuretic.
It is expected to reduce the number of trips older people have to make to the bathroom during the night, having over-imbibed.
The new wine will be marketed as Pinot More.
Look out for it in a supermarket near you.
* * *
HOME FRONT NEWS

As I thought, I did only have a couple of hours with the grandson before having to leave the celebrations and journey to the Chelsea Ram for dinner and drinks with the 1964 intake who were celebrating the 50th anniversary of the day they first started at Sloane. We had a great time. All it took was good company, good conversation, good food and drink and great memories. Although the turnout was disappointing for them, with only 10 + me being able to make it, John Gurling did come all the way over from Australia.
Those who were there were -
Mick Jarvis, Jim Baker, John Gurling, Keith Grey, Geoff Hall, Kinley Davies, Pat Wallace, Kevin Fuller, Pete Kosciolek, Bill Cronin and little old me.
In the course of conversation it was mentioned that we're only 5 years away from the 100th anniversary of the day Sloane opened its doors as a boys' school, and only 6 years away from the anniversary of the year it closed them for the last time. Must be cause for a celebration there somewhere. Let's hope we're all around to enjoy it.
Further delays on the kitchen fitting front as the original fitting team have cried off and a new one needs to be arranged. Might still be ready for Christmas though. Ever wish you'd never started something.....?!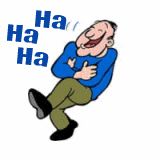 Jokes of the Week (or until I can find more)

A Police Officer from the Metropolitan Police Drugs Squad had a tip-off that an old boy was growing drugs illegally so sent a team over to check out the situation.
The officer in charge told the man that he needed to inspect his smallholding for the illegally grown drugs.
The old boy said,
"OK, but don't go in that field over there", and pointed out the location.
The officer verbally exploded saying,
"Mister, I have the authority of the British Government with me!" and reached into his pocket to produce his warrant card which he proudly waved under the man's nose.
"See this card!? This means I can go wherever I wish. On anyone's land! No questions asked! No answers given! Have I made myself clear?! Do you understand?!"
The old boy nodded politely, apologised, and went about his business.
A little while later, he heard screams, looked up and saw the officer being chased by his prize-winning bull. With every second the bull was getting closer, and it seemed like it wouldn't be long before the terrified officer would be caught and gored.
The old boy could watch no longer so threw down his tools and ran to the edge of the field yelling,
"Show him your card! Show him your bloody card!"
* * *


Thoughts For The Day (or until the next ones)



One for the Scots this week -
Patriotism is when love of your own people comes first; nationalism, when hate for people other than your own comes first". - Charles de Gaulle

Personal Ads
The personal ads you'll see here over time are genuine and taken from the London Review of Books personal ads section. It was started in 1998, intending to bring together people of similar literary and cultural tastes and has resulted in a funny and clever collection. I'll publish a different one each week and hope you enjoy them as much as I do and, if you ever spot any yourself,worthy of inclusion here, please let me have them and, so as not to give everyone the impression that you spend all your time looking at the personal ads, I'll withold your name on request! -


"Attracting a mate with these ads is like shooting fish in a berrel. Blind marksman (M, 38) firing blanks the wrong way, seeks bigger target fitted with klaxon for narrowing of implausible odds. Dulwich. Box no. 5363."

AND DON'T FORGET TO CHECK THE 'WHAT'S HAPPENING' CALENDAR ON THE 'CALENDAR OF EVENTS' PAGE, OR TO SCROLL DOWN ALL PAGES AS THERE'S MORE TO SEE THAN FIRST MEETS THE EYE!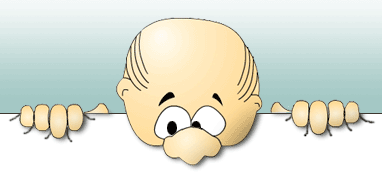 *

Sloane Information at the LMA

London Metropolitan Archives hold some information relating to Sloane. Some of the items are accessible if you visit the LMA at 40, Northampton Road, Clerkenwell, London, EC1R 0HB (phoning to make an appointment on 020 7332 3820 is advisable) but you will need to apply for a 'History Card' via their website if you intend printing copies of any of the items.
Go to the website at www.lma.gov.uk for full details. Clicking on the following link,


will take you to a page on their site where you can enter 'Sloane School' in the Search Terms box and click on 'Run Search'. This will bring up all available items.
These include -
Admission and Discharge Registers 1904-48, 1958-61 and 1964-66, a 1938 Plan of the school, drawings relating to Building Act case files 1935-57, and 23 photos of various school activities 1924-69, though some of these are listed as 'missing'.
Other items they hold are 'closed' under the 65 year rule that protects the confidentiality of living individuals. In other words, they can't be accessed for 65 years from the school's closure so will be available to the public in 2035.
However, these 'closed' items can be consulted by the LMA on behalf of individuals under the provisions of the Data Protection Act, so contact them direct if you're interested.
The 'closed' items are -

Log Book 1967-70 (Ref: LCC/EO/DIV01/SLO/LB/001)
Punishment Book 1962-70 (Ref: LCC/EO/DIV01/SLO/MISC/001)
Staff Registers -
1895-1963; 1965-70 (Ref: LCC/EO/DIV01/SLO/MISC/002-004)


* * * * *