Sloane Grammar School Hortensia Road Chelsea London England
1919-1970 Old Cheyneans and Friends
!!
CHECK THE LOGGED IN: BOX FOR IMPORTANT MESSAGES AFTER YOU LOG IN. YOU WON'T SEE THE BOX IF YOU'RE VIEWING THE WEBSITE ON FACEBOOK SO PLEASE TRY TO LOG IN AT LEAST ONCE A WEEK BY GOING DIRECTLY TO THE WEBSITE TO DO SO
PLEASE REMEMBER TO UPDATE YOUR EMAIL ADDRESS IF YOU CHANGE IT
Click here to go to bottom
Hello and Welcome
to
Mark Foulsham's Sloane website

IF I BUILT IT

I KNEW YOU WOULD COME

A School that invited loyalty
(Quote by Don Wheal)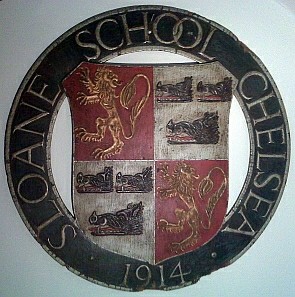 Gone But Not Forgotten

Men are we and must grieve when even the shade
Of that which once was great is passed away
William Wordsworth
On the Extinction of the Venetian Republic

You may think you're done with the past but the past isn't done with you!


"The merits of a school are judged as much by the men it produces as by their achievements as boys" -
(Old Cheynean D.J. Cowie, March 1929)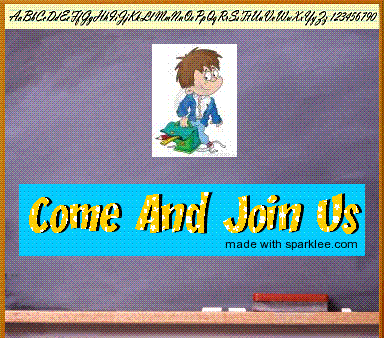 REGISTER AND LINK UP WITH OLD SCHOOL FRIENDS AGAIN AND BECOME PART OF SLOANE REUNITED

YOU'LL NEED TO REGISTER FOR OUR WEBSITE TO CREATE YOUR OWN PERSONAL PASSWORD AND VIEW ALL OF ITS PAGES. IF YOU HAVE A VALID SLOANE CONNECTION JUST CLICK ON THE BUTTON BELOW. BUT CHOOSE MISSING CLASSMATES AT THE TOP FIRST TO SEE IF WE'VE BEEN EXPECTING YOU. IF YOUR NAME'S THERE CLICK ON IT AND FOLLOW ON-SCREEN INSTRUCTIONS.
IT'S FREE, IT'S EASY, IT'S SECURE
You're Never Alone As A Sloane

IF YOU'D PREFER MORE INFO BEFORE COMMITTING YOURSELF, CLICK ON THE ENVELOPE BELOW AND SEND ME A DIRECT EMAIL -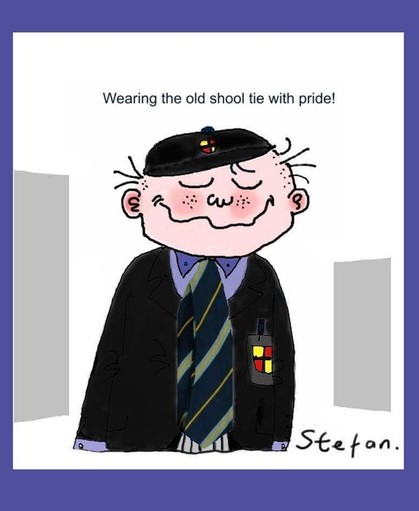 Self-portrait by Stefan Bremner-Morris

PLEASE REMEMBER TO LOG OUT WHEN YOU LEAVE THE SITE USING THE LOG OUT BUTTON UNDER MEMBER FUNCTIONS IN THE LEFT HAND COLUMN. IT'S AS EASY AS FALLING OFF A LOG -

SEE ALL THE LATEST NEWS AND UPDATES FURTHER DOWN, AND CHECK THE CALENDAR ON THE CALENDAR OF EVENTS PAGE TO SEE WHAT'S BEEN HAPPENING AND WHAT'S ABOUT TO HAPPEN.

IF YOU'RE ALREADY A SITE MEMBER PLEASE REMEMBER TO KEEP YOUR EMAIL ADDRESS UP TO DATE USING EDIT CONTACT INFO IN THE LEFT HAND COLUMN AND KEEP AN EYE ON THE LOGGED IN: BOX AT THE TOP RIGHT OF THIS PAGE FOR IMPORTANT MESSAGES AFTER YOU'VE LOGGED IN.

DOWNLOAD ONE OF THE MORE MODERN INTERNET BROWSERS TO VIEW THIS WEBSITE. EITHER GOOGLE CHROME OR MOZILLA FIREFOX ARE BETTER ABLE TO DISPLAY EVERYTHING AS IT WAS INTENDED.


Come on in!
Don't be late!
This is one detention
You'll be pleased to take.


A WARM WELCOME

to fellow Cheyneans and passers-by, from the Official Sloane Grammar School 1919-1970 Old Cheyneans and Friends web site. We'll keep the home fires burning until you join us.
Mark Foulsham, at Sloane 1963-70, created this site in August 2008 to record for posterity all that I can, and for all those who attended Sloane or simply have a Sloane connection, to share and enjoy. Feel free just to browse or, if you feel you qualify to join us, make full use of the site by becoming a Registered Classmate.
We may not understand why but memories of our days at Sloane remain with us while others do not. Whether they're good or they're bad, I'd like to give all old boys the opportunity to keep those memories alive.
Click on the Click Here to Register button above to start the registration process. It's Free!

I'll also be happy to send a personal invitation to anyone else with a Sloane School Chelsea connection who you think might like to join us. Just enter their Email address in the MISSING CLASSMATES box to your right and click Send Invite.


Aspirations and Objectives

Sloane never had a motto and although our school badge is based on the lion rampant and boar's head of the Cadogan family crest their motto, Qui Invidet Minor Est or He That Envies Is Inferior, is not really appropriate so I'll adopt the one to be found on the Coat of Arms of the Royal Borough of Kensington and Chelsea as it suits us nicely -

Quam Bonum In Unum Habitare

(What A Good Thing It Is To Dwell Together In Unity)
It is hoped, in some small way, to be able to have similar objectives to those stated for the first issue of The Cheynean in December 1926 -

"To record faithfully the major activities of the School, to promote and foster a corporate spirit in the School, to excite a greater keenness both in the games and in other phases of its social life, and to serve as a link between present members of the School and the Old Cheyneans". -

and also to bring together, once again, old friends and classmates, and those of us who have outlived the school and share a common interest in its history and its future.
If you've any memories of Sloane you'd like to share, use the Contact Us page to send them in and, whilst you're there, register for the site as well.

Once you've registered, you can activate the Instant Messaging feature that allows you to hold a 'real-time' online conversation with anyone else who has logged on to the website. You can also send a message to someone else on the site via the Message Centre page but, if you're expecting a swift reply, it might be worthwhile using their Profile on the Classmate Profiles page, to see what part of the world they're living in these days, and to have an idea of the time where they are. Use the Clocks below, to check.

After you've registered, why not take a look at all the Classmate Profiles ? Even if you don't know the person involved, the information they've put on their Profile can be interesting, illuminating and fun, and often brings back memories of something you thought you'd forgotten about.
If, at any time, you're unsure about anything click on this Using The Site link for an explanation or contact me direct via the Contact Us page.

* * * * *
Why Not Take a Look at Where your Classmates are Living?

Find out the Postcode of a Classmate from their Profile (if they've agreed to let everyone know it) then Click on the link below, enter the details where it says 'Address', then Click on 'Go'. Not every country is covered yet and those that are have limited coverage, but it's worth a try.
Here's the link. Have fun - http://www.vpike.com/

* * * * * * * * *
| | | | | |
| --- | --- | --- | --- | --- |
| | | | | |
| | | The Sloane building seen from Hortensia Road in 1908 and much as it looks today | | |

The Sloane building was 100 years old in 2008, although it didn't actually start life as a boys' school until after the First World War, during which it served as a hospital. It still stands and many memories are, no doubt, ingrained in its walls along with the odd name and ribald comment. Who knows what the future holds, despite its Grade II listing on May 7th, 2002. Grade II listed buildings can be altered, extended, or even demolished, but only with Local Authority consent, so it may be that the building is considered historically or architecturally interesting enough for it's fabric to remain untouched. Some consideration may have been given to it having been the first purpose-built secondary school in London, and it is certainly one of only 3% of all ages of listed buildings that was built in the 20th century. Schools generally are seen as a good investment by developers because they're easy to convert. They are likely to be structurally sound because the authorities will have inspected them regularly to ensure they comply with Health and Safety requirements.

Sadly, Sloane Grammar School for Boys only lasted 51 years, from 1919-1970. Should the building survive in the form we all remember, there is still a chance that some of us will be around in 2019 to make use of the building to celebrate what would have been its centenary as a boys' school, had the school remained in existence.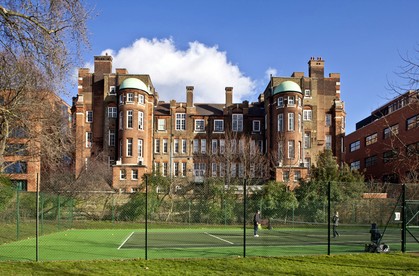 Sloane seen from the rear in 2014
CHANGES TO THE SLOANE SITE AND BUILDING
The new Kensington & Chelsea College, known since 2014 as their Chelsea Centre, sits where the playground used to be between the old Sloane building and the old Carlyle building. Work on the new college building, with designs by the architects who transformed the Royal Opera House and the National Portrait Gallery, was completed in 2012.
The flats, constructed in Sloane's old North playground on the Fulham Road are known as Milliner House, Chelsea Apartments, and were ready for occupation in 2011 at advertised prices between £785,000 and £2,350,000. Or if you could afford it, the single penthouse at the top would have set you back £5.85 million when first offered for sale but a market downturn in 2012 saw it reduced to an almost tempting £4.25 million - and it was being sold as a shell!
Phase 2 of the project was originally for conversion of the original Edwardian building into loft style apartments by D19 Property but the new owners, No. 1 Estates Ltd, who have a connection to D19 Property were, on 22 October, 2012, given planning permission to retain the building as an educational establishment by Kensington and Chelsea Planning and Borough Development Department. Due to a confidentiality agreement we're not allowed to know more at the moment.
What's also interesting is that the old Chelsea College of Art and Design in Manresa Road, to which Sloane can trace its origins in its guise as the South-Western Polytechnic, was, in 2012, about to make way for a scheme involving 15 apartments and two town houses. There's no stopping 'progress'.
| | | |
| --- | --- | --- |
| | | |
| The shell of the 6th floor penthouse | | The entrance to the apartments on Hortensia Road |
| | | |
| The apartments seen from Fulham Road | | The view of Fulham Road and the old St Mark's College from one of the balconies |
* * *
Whatever our own personal reasons for it doing so, the school will still haunt most of us even if it disappears altogether. With that tenuous link, here's a poem that I came across in an old copy of The Cheynean -

The Ghost of Sloane

When London's asleep and the School very quiet,
No sound of footsteps, no sound of a riot,
No sound of even the shuffle of feet,
No sound of the creak of a pupil's seat,
Out of the darkness the ghost of Sloane
Awakes from rest with a sigh and a groan.
Then up he arises to haunt the School
Climbing the stairs in the guise of a ghoul.
He shuffles and clanks down each corridor
Into the classrooms where stand desks galore.
He examines each desk and checks the boys' work,
Allots ghostly marks in the dark and the murk.

If you ever lose books from out of your desk,
And the teacher upbraids you and calls you a pest,
Just tell him my story, however tall,
Of the white shrouded phantom that haunts the School Hall.

J. Hollingshead (3C)

As for us, the boys who used to attend our Chelsea school, we probably considered ourselves 'Chelsea men' but I doubt that many of fitted the description in this poem, written when he was in the 5th year by one time Sloane Schoolboy, A R Doubledee. I get the impression he didn't particularly approve of the 'Beatniks' of the late 50s and early 60s that he found himself sharing Chelsea with or, as he called them the 'Weirdies' -

The Weirdies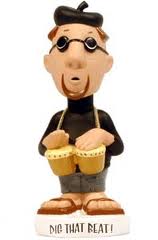 The Chelsea man is excessively queer,
He only drinks coffee and doesn't like beer.
He's always "chatting" the girls, and yet
This seems to make him "one of the set".

His unkempt chin and uncut hair
Go with his feet which are usually bare.
If he wears shoes, they've never got soles,
And he's usually found in Bohemian holes.

His outsize sweater is generally black
Contrasting well with his shorty mac.
He wears his clothing merely to show
That he can keep up with the boys of Soho.

To find a girl he doesn't look far,
But into the nearest coffee bar,
Where he's sure to meet a Bohemian "yob".
They're all from Chelsea - what a mob!

The girls with hair right down their backs
Wear irregular clothes that look like sacks.
They walk about wearing father's sweater:
I really don't see why he should let 'er.

Their gaudy clothes of reds and greens
Match up with the style of their men-friends' jeans.
Now that's how it goes with the latest style:
Girls on their faces make-up pile,
The men wear anything they can find -
I shouldn't stare, I should just act blind!

A.R. Doubledee (5b)

* * *

FRONT PAGE NEWS

Post-Election Labour Party Look To The Future

Now the election is over and life can return to something like normality, the Labour Party have decided that they need a new leader who can see what it will take them to bring them victory at the next election. They'll be looking for someone with 2020 vision then.
SNP ( Scotch? Nae Problem?) leader Nicola Sturgeon came out of the election as someone to keep a close eye on. Some believe she's a danger to UK union -
Others believe she might already have met her fate -
She was touring Perthshire in the First Minister's chauffeur-driven limo just after the election when, suddenly a cow jumped out into the road.They hit it full on and the car came to a rapid halt.
Nicola in her usual jaunty manner sa

id

to the chauffeur:
"You

had better

get out and check - you were driving."
The chauffeur g

ot

out, check

ed

and report

ed

that the animal

wa

s dead.
"You were driving,
so
go and tell the farmer," sa
id
Nicola, "I can't afford to be blamed for anything.
And besides, I'm very important because I'm the First Minister of Scotland and I
'
m going down to the House of Commons.
"
The chauffeur walk

ed

up to the farmhouse and return

ed

two hours later

,

plastered and with a big grin on his face.

"My God, what happened to you?" ask

ed

Nicola.

The chauffeur replie

d

: "When I got there, the farmer opened his best bottle of malt whisky, the wife gave me a slap - up meal and the daughter made love to me."
"What on earth did you say?" ask

ed

Nicola.

"I knocked on the door and when it was answered, I said to them

:

I'm Nicola Sturgeon's chauffeur and I've just killed the cow."

Whatever has happened to their leader the SNP has already started to try to win over those Scots who are unsure about independence. They've stated that every Scot would be £600 a year better off in an independent Scotland.

Or as it's been promoted north of the border...an extra 1300 units of alcohol.
In my humble opinion the only way for the SNP to guarantee Scottish independence is to let the English vote in their next referendum.


* * * * *
WITH A LITTLE HELP FROM FRIENDS

Police in Oakland , CA spent two hours attempting to subdue a gunman who had barricaded himself inside his home. After firing ten tear gas canisters, officers discoveredthat the man was standing beside them in the police line, shouting, 'Please come out and give yourself up.'
WHAT WAS PLAN B?
An Illinois man, pretending to have a gun, kidnapped a motorist
and forced him to drive to two different cashpoint machines, wherein the kidnapper proceeded to withdraw money from his own bank accounts.
THE GETAWAY!
A man walked into a Topeka, Kansas Kwik Stop and asked for all the money in the cash drawer. Apparently, the take was too small, so he tied up the store clerk and worked the counter himself for three hours until police showed up and grabbed him.
DID I SAY THAT?
Police in Los Angeles had good luck with a robbery suspect who just couldn't control himself during a lineup. When detectives asked each man in the lineup to repeat the words: 'Give me all your money or I'll shoot', the man shouted, 'that's not what I said!'
ARE WE COMMUNICATING?
A man spoke frantically into the phone: 'My wife is pregnant and
her contractions are only two minutes apart'. 'Is this her first child?'
the doctor asked. 'No!' the man shouted, 'This is her husband!'
NOT THE SHARPEST TOOL IN THE SHED!
In Modesto, California, Steven Richard King was arrested for trying to hold up a Bank of America branch without a weapon. King used a thumb and a finger to simulate a gun. Unfortunately, he failed to keep his hand in his pocket.
* * * * *
I'd like to offer my belated congratulations to Price William and his wife on the birth of their latest child. Surely, he's just a little suspicious -
* * *
BREAKING NEWS!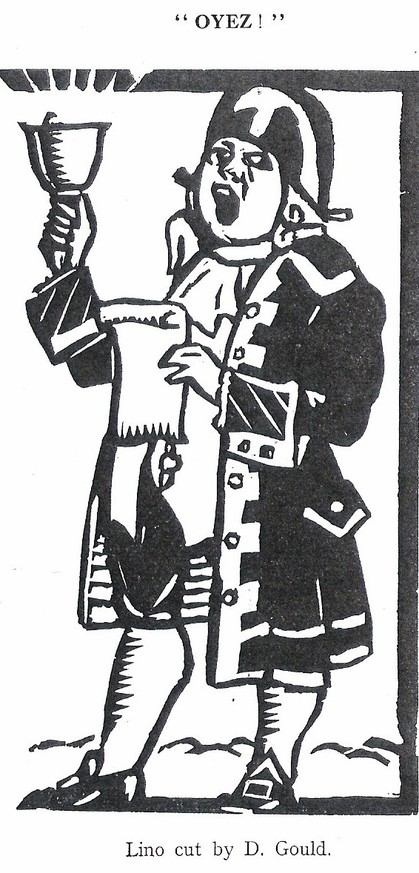 What The Sea Air Can Do To You
Police reported that they have arrested a couple after witnessing some totally disgusting behaviour on the beach at Southsea today. A man and woman began arguing in front of a load of kids before she smacked him one on the head and it all kicked off between them. The police turned up and the policeman ended up using his baton on the bloke but the man actually managed to get the baton off the copper and started hitting the copper and the woman with it! Madness...

Then a crocodile turned up and stole all the sausages
Brian May. Queen?

Is it just me, or am I not the only one perplexed by last week's edition of Question Time on BBC1? That brilliant guitarist Brian May was on the panel and every time he spoke a caption appeared underneath his head saying,
"Brian May. Queen."
Are they allowed to say things like that?
Let's be thankful they didn't lable him
"Brian. May Queen."
Right time of year but still offensive.
Now, on a more serious subject -

Does this man have a case for unfair dismissal?
He now has time to hang out with his friends
* * *
* * *

HOME FRONT NEWS

Don't you just love your kids? What contradictory personalities they have. My youngest son, Scott, has just passed the first stage of his landscape gardening NVQ so can start earning some proper money now. He's worked hard for it and is currently leaving home at 5 in the morning to catch a train to take him to a job near Ripley, Surrey. We're very proud of him considering the mental health problems he's had. He won't mind me telling you about the psychosis problem he's had to deal with, and dealt with brilliantly. In fact, a few weeks ago, he told a couple of million people about it when he appeared on Channel 4's "24 Hours In A&E", a programme that films the goings on in St George's Hospital, Tooting, A&E department. The film crew just happened to be there one morning when he took himself along after having got extremely drunk the previous night, falling out of a skip (yes, 'out') and puncturing his knee. The programme took the Mickey out of him a little but he took it in good part and the end result was hilarious even if serious. He's happy for you to view his appearance so click this link to the You Tube video -

SCOTT FOULSHAM IN 24 HOURS IN A & E
I think it's pretty amazing that kids have the ability to use a Smart phone, learn to drive and program a computer with ease yet have no concept how to use a vacuum cleaner, dishwasher or washing machine, or have any idea that, whatever their age, what a worry they are to their parents.
We joined Scott in celebrating his successful NVQ result by having a Greek evening at home. Being the good lad that he is and having learned his lesson (well, for a week at least) he left the retsina and ouzo to me. There was no humous or taramasalata due to Greece being in the double dip recession I mentioned last time I put fingers to keyboard.
I love my kids dearly and never regret having them. Sure, a condom would have prevented them but condoms don't guarantee safe sex. A friend of mine was wearing one shortly before he was shot dead by the woman's husband. He was the same bloke who got arrested for having sex with Madonna. Those staff in Madame Tussaud's have no sense of humour at all.
I've given up on sex. I'm more of a voyeur these days. So much so that I've applied for a job at this year's Women's Topless Trampolining Games in the Cayman Islands at £80 a day. I'm optimistic, especially as it's the most my pension can stretch to.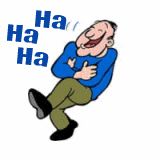 Jokes of the Week (or until I can find more)

Two 90 year old men, Mike and Joe, have been friends all of their lives.

When it's clear that Joe is dying, Mike visits him every day. One day Mike says,

"Joe, we both loved rugby all our lives, and we played rugby on Saturdays together for so many years. Please do me one favour, when you get to Heaven, somehow you must let me know if there's rugby there."

Joe looks up at Mike from his death bed,

" Mike, you've been my best friend for many years. If it's at all possible, I'll do this favour for you.

Shortly after that, Joe passes on.

At midnight a couple of nights later, Mike is awakened from a sound sleep by a blinding flash of white light and a voice calling out to him,

"Mike--Mike."

"Who is it? asks Mike sitting up suddenly. "Who is it?"

"Mike--it's me, Joe."

"You're not Joe. Joe just died."

"I'm telling you, it's me, Joe," insists the voice."

"Joe! Where are you?"

"In heaven", replies Joe. "I have some really good news and a little bad news."

"Tell me the good news first," says Mike.

"The good news," Joe says," is that there's rugby in heaven. Better yet, all of our old friends who died before us are here, too. Better than that, we're all young again. Better still, it's always spring time and it never rains or snows. And best of all, we can play rugby all we want, and we never get tired."

That's fantastic," says Mike. "It's beyond my wildest dreams! So what's the bad news?

"You're in the team for this Saturday."
* * *
A young ventriloquist is touring Sweden and, one night, he's doing a show in a small fishing town. With his dummy on his knee, he starts going through his usual dumb blonde jokes.

Suddenly, a blonde woman in the fourth row stands on her chair and starts shouting, "I've heard enough of your stupid blonde jokes. What makes you think you can stereotype Swedish blonde women that way? What does the colour of a woman's hair have to do with her worth as a human being? It's men like
you who keep women like me from being respected at work and in the community, and from reaching our full potential as people. Its people like you that make others think that all Blondes are dumb! You and your kind continue to perpetuate discrimination against not only blondes, but women in general...pathetically all in the name of humour!"

The embarrassed ventriloquist begins to apologize, and the blonde yells:

"You stay out of this! I'm talking to that little git on your lap."
* * * * *
Thoughts For The Day (or until the next ones)
If you ever think you're having a bad day spare a thought for these -
Fire authorities in California found a corpse in a burned-out section of forest while assessing the damage done by a forest fire. The deceased male was dressed in a full wet suit, complete with scuba tanks on his back, flippers, and face mask. A post-mortem test revealed that the man died not from burns, but from massive internal injuries. Dental records provided a positive identification. Investigators then set about to determine how a fully clothed diver ended up in the middle of a forest fire. It was revealed that on the day of the fire, the man went diving off the coast, some 20 miles from the forest. The fire fighters, seeking to control the fire as quickly as possible, had called in a fleet of helicopters with very large dip buckets. Water was dipped from the ocean and emptied at the site of the forest fire. You guessed it. One minute our diver was making like Flipper in the Pacific, the next, he was doing the breast stroke in a fire dip bucket 300 feet in the air.


Another man was working on his motorcycle on the patio, his wife nearby in the kitchen. While racing the engine, the motorcycle accidentally slipped into gear. The man, still holding onto the handlebars, was dragged along as it burst through the glass patio doors. His wife, hearing the crash, ran in the room to find her husband cut and bleeding, the motorcycle, and the shattered patio door. She called for an ambulance and, because the house sat on a fairly large hill, went down the several flights of stairs to meet the paramedics and escort them to her husband.

While the attendants were loading her husband, the wife managed to right the motorcycle and push it outside. She also quickly blotted up the spilled petrol with some paper towels and tossed them into the toilet. After being treated and released, the man returned home, looked at the shattered patio door and the damage done to his motorcycle. He went into the bathroom and consoled himself with a cigarette while attending to his business. About to stand, he flipped the butt between his legs. The wife, who was in the kitchen, heard a loud explosion and her husband screaming. Finding him lying on the bathroom floor with his trousers blown away and burns on his buttocks, legs and groin, she once again phoned for an ambulance. The same paramedic crew was dispatched. As the paramedics carried the man down the stairs to the ambulance they asked the wife how he had come to burn himself. She told them. They started laughing so hard, one slipped, the stretcher dumping the husband out. He fell down the remaining stairs, breaking his arm.

The average cost of rehabilitating a seal after the Exxon Valdez oil spill in Alaska was $80,000. At a special ceremony, two of the most expensively saved animals were being released back into the wild amid cheers and applause from onlookers. A minute later, in full view, a killer whale ate them both.

A woman came home to find her husband in the kitchen shaking frantically, almost in a dancing frenzy, with some kind of wire running from his waist towards the electric kettle. Intending to jolt him away from the deadly current, she whacked him with a handy plank of wood, breaking his arm in two places. Up to that moment, he had been happily listening to his Walkman.

Two animal rights protesters were protesting at the cruelty of sending pigs to a slaughterhouse in Bonn, Germany. Suddenly, all two thousand pigs broke loose and escaped through a broken fence, stampeding madly. The two hapless protesters were trampled to death.

Iraqi terrorist Khay Rahnajet didn't pay enough postage on a letter
bomb. It came back with 'return to sender' stamped on it. Forgetting it was the bomb, he opened it and was blown to bits.
Personal Ads
The personal ads you'll see here over time are genuine and taken from the London Review of Books personal ads section. It was started in 1998, intending to bring together people of similar literary and cultural tastes and has resulted in a funny and clever collection. I'll publish a different one each week and hope you enjoy them as much as I do and, if you ever spot any yourself,worthy of inclusion here, please let me have them and, so as not to give everyone the impression that you spend all your time looking at the personal ads, I'll withold your name on request! -


"Terrorist Amazon reviewer: '1 star - this book sucks big time/I've had more fun operating on my own cataracts/this book is the most entertainment you'll have providing you use it for smacking geese in your local park rather than actually reading it.' Sound familiar, publicity departments of the fourth estate? M, 43 holed up at home with chicken pox during the marches of '68, now reinventing anarchy in his own impotent way. Box no. 6273."
* *

AND DON'T FORGET TO CHECK THE 'WHAT'S HAPPENING' CALENDAR ON THE 'CALENDAR OF EVENTS' PAGE, OR TO SCROLL DOWN ALL PAGES AS THERE'S MORE TO SEE THAN FIRST MEETS THE EYE!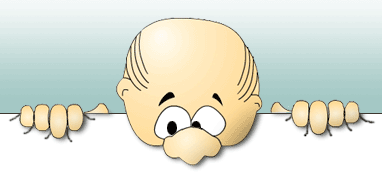 *

Sloane Information at the LMA

London Metropolitan Archives hold some information relating to Sloane. Some of the items are accessible if you visit the LMA at 40, Northampton Road, Clerkenwell, London, EC1R 0HB (phoning to make an appointment on 020 7332 3820 is advisable) but you will need to apply for a 'History Card' via their website if you intend printing copies of any of the items.
Go to the website at www.lma.gov.uk for full details. Clicking on the following link,


will take you to a page on their site where you can enter 'Sloane School' in the Search Terms box and click on 'Run Search'. This will bring up all available items.
These include -
Admission and Discharge Registers 1904-48, 1958-61 and 1964-66, a 1938 Plan of the school, drawings relating to Building Act case files 1935-57, and 23 photos of various school activities 1924-69, though some of these are listed as 'missing'.
Other items they hold are 'closed' under the 65 year rule that protects the confidentiality of living individuals. In other words, they can't be accessed for 65 years from the school's closure so will be available to the public in 2035.
However, these 'closed' items can be consulted by the LMA on behalf of individuals under the provisions of the Data Protection Act, so contact them direct if you're interested.
The 'closed' items are -

Log Book 1967-70 (Ref: LCC/EO/DIV01/SLO/LB/001)
Punishment Book 1962-70 (Ref: LCC/EO/DIV01/SLO/MISC/001)
Staff Registers -
1895-1963; 1965-70 (Ref: LCC/EO/DIV01/SLO/MISC/002-004)


* * * * *