Sloane Grammar School Hortensia Road Chelsea London England
1919-1970 Old Cheyneans and Friends
Click here to go to bottom.
Hello and Welcome
to
Mark Foulsham's Sloane website
A School that invited loyalty
(Quote from White City by Don Wheal)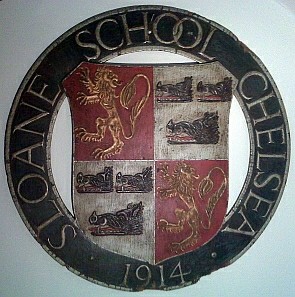 Gone But Not Forgotten

You may think you're done with the past but the past isn't done with you!


"The merits of a school are judged as much by the men it produces as by their achievements as boys" -
(Old Cheynean D.J. Cowie, March 1929)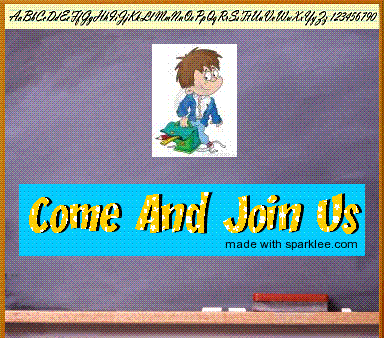 REGISTER AND LINK UP WITH OLD SCHOOL FRIENDS AGAIN AND BECOME PART OF SLOANE REUNITED

YOU'LL NEED TO REGISTER FOR OUR WEBSITE TO CREATE YOUR OWN PERSONAL PASSWORD AND VIEW ALL OF ITS PAGES. IF YOU HAVE A VALID SLOANE CONNECTION JUST CLICK ON THE BUTTON BELOW. BUT CHOOSE MISSING CLASSMATES AT THE TOP FIRST TO SEE IF WE'VE BEEN EXPECTING YOU. IF YOUR NAME'S THERE CLICK ON IT AND FOLLOW ON-SCREEN INSTRUCTIONS.

IT'S FREE, IT'S EASY, IT'S SECURE
You're Never Alone As A Sloane

IF YOU'D PREFER MORE INFO BEFORE COMMITTING YOURSELF, CLICK ON THE ENVELOPE BELOW AND SEND ME A DIRECT EMAIL -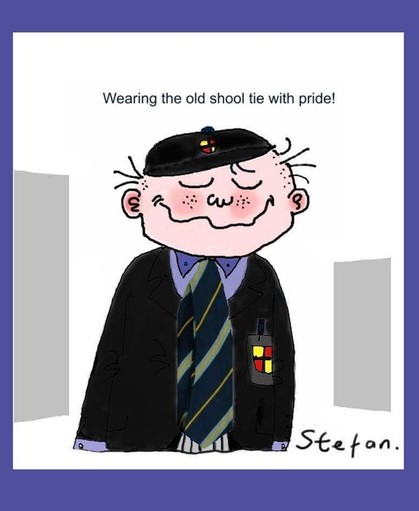 Self-portrait by Stefan Bremner-Morris

PLEASE REMEMBER TO LOG OUT WHEN YOU LEAVE THE SITE USING THE LOG OUT BUTTON UNDER MEMBER FUNCTIONS IN THE LEFT HAND COLUMN. IT'S AS EASY AS FALLING OFF A LOG -

SEE ALL THE LATEST NEWS AND UPDATES FURTHER DOWN, AND CHECK THE CALENDAR ON THE CALENDAR OF EVENTS PAGE TO SEE WHAT'S BEEN HAPPENING AND WHAT'S ABOUT TO HAPPEN.

IF YOU'RE ALREADY A SITE MEMBER PLEASE REMEMBER TO KEEP YOUR EMAIL ADDRESS UP TO DATE USING EDIT CONTACT INFO IN THE LEFT HAND COLUMN.

Come on in!
Don't be late!
This is one detention
You'll be pleased to take.


A WARM WELCOME

to fellow Cheyneans and passers-by, from the Official Sloane Grammar School 1919-1970 Old Cheyneans and Friends web site. We'll keep the home fires burning until you join us.
Mark Foulsham created this site in August 2008 to record for posterity all that I can, and for all those who attended Sloane or simply have a Sloane connection, to share and enjoy. Feel free just to browse or, if you feel you qualify to join us, make full use of the site by becoming a Registered Classmate.
Click on the Click Here to Register button above to start the registration process. It's Free!

I'll also be happy to send a personal invitation to anyone else with a Sloane School Chelsea connection who you think might like to join us. Just enter their Email address in the MISSING CLASSMATES box to your right and click Send Invite.


Aspirations and Objectives

Sloane never had a motto so I'll adopt the one to be found on the Coat of Arms of the Royal Borough of Kensington and Chelsea as it suits us nicely -

Quam Bonum In Unum Habitare

(What A Good Thing It Is To Dwell Together In Unity)
It is hoped, in some small way, to be able to have similar objectives to those stated for the first issue of The Cheynean in December 1926 -

"To record faithfully the major activities of the School, to promote and foster a corporate spirit in the School, to excite a greater keenness both in the games and in other phases of its social life, and to serve as a link between present members of the School and the Old Cheyneans". -

and also to bring together, once again, old friends and classmates, and those of us who have outlived the school and share a common interest in its history and its future.
If you've any memories of Sloane you'd like to share, use the Contact Us page to send them in and, whilst you're there, register for the site as well.

Once you've registered, you can activate the Instant Messaging feature that allows you to hold a 'real-time' online conversation with anyone else who has logged on to the website. You can also send a message to someone else on the site via the Message Centre page but, if you're expecting a swift reply, it might be worthwhile using their Profile on the Classmate Profiles page, to see what part of the world they're living in these days, and to have an idea of the time where they are. Use the Clocks below, to check.

After you've registered, why not take a look at all the Classmate Profiles ? Even if you don't know the person involved, the information they've put on their Profile can be interesting, illuminating and fun, and often brings back memories of something you thought you'd forgotten about.
If, at any time, you're unsure about anything click on this Using The Site link for an explanation or contact me direct via the Contact Us page.
Why Not Take a Look at Where your Classmates are Living?

Find out the Postcode of a Classmate from their Profile (if they've agreed to let everyone know it) then Click on the link below, enter the details where it says 'Address', then Click on 'Go'. Not every country is covered yet and those that are have limited coverage, but it's worth a try.
Here's the link. Have fun - http://www.vpike.com/

* * * * * * * * *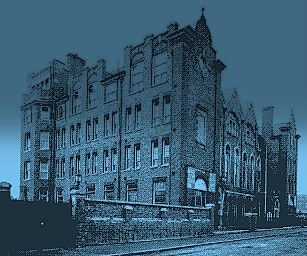 Sloane in 1908 and much as it looks today

The Sloane building was 100 years old in 2008, although it didn't actually start life as a boys' school until after the First World War, during which it served as a hospital. It still stands and many memories are, no doubt, ingrained in its walls along with the odd name and ribald comment. Who knows what the future holds, despite its Grade II listing on May 7th, 2002. Grade II listed buildings can be altered, extended, or even demolished, but only with Local Authority consent, so it may be that the building is considered historically or architecturally interesting enough for it's fabric to remain untouched. Some consideration may have been given to it having been the first purpose-built secondary school in London, and it is certainly one of only 3% of all ages of listed buildings that was built in the 20th century. Schools generally are seen as a good investment by developers because they're easy to convert. They are likely to be structurally sound because the authorities will have inspected them regularly to ensure they comply with Health and Safety requirements.

Sadly, Sloane Grammar School for Boys only lasted 51 years, from 1919-1970. Should the building survive in the form we all remember, there is still a chance that some of us will be around in 2019 to make use of the building to celebrate what would have been its centenary as a boys' school, had the school remained in existence.
UPDATE ON BUILDING PROGRESS
Kensington & Chelsea College created a timelapse video of the construction of the new college that now sits where the playground used to be between the old Sloane building and the old Carlyle building. Work on the new college building, was completed in 2012 and the college is in operation. Take a look at the construction video below along with pictures of how it now looks -



The flats, constructed in Sloane's old North playground on the Fulham Road are known as Milliner House, Chelsea Apartments, and were ready for occupation in 2011 at advertised prices between £785,000 and £2,350,000. Or if you could afford it, the single penthouse at the top would have set you back £5.85 million when first offered for sale but a market downturn in 2012 saw it reduced to an almost tempting £4.25 million - and it was being sold as a shell!
Phase 2 of the project was originally for conversion of the original Edwardian building into loft style apartments by D19 Property but the new owners, No. 1 Estates Ltd, who have a connection to D19 Property were, on 22 October, 2012, given planning permission to retain the building as an educational establishment by Kensington and Chelsea Planning and Borough Development Department. Due to a confidentiality agreement we're not allowed to know more at the moment.
What's also interesting is that the old Chelsea College of Art and Design in Manresa Road, to which Sloane can trace its origins in its guise as the South-Western Polytechnic, was, in 2012, about to make way for a scheme involving 15 apartments and two town houses. There's no stopping 'progress'.
| | | |
| --- | --- | --- |
| | | |
| The view from Fulham Road | | The entrance to the apartments on Hortensia Road |
| | | |
| A closer view of the apartments | | The view of Fulham Road and the old St Mark's College from one of the balconies |
The shell of the 6th floor penthouse

* * *
Whatever our own personal reasons for it doing so, the school will still haunt most of us even if it disappears altogether. With that tenuous link, here's a poem that I came across in an old copy of The Cheynean -

The Ghost of Sloane

When London's asleep and the School very quiet,
No sound of footsteps, no sound of a riot,
No sound of even the shuffle of feet,
No sound of the creak of a pupil's seat,
Out of the darkness the ghost of Sloane
Awakes from rest with a sigh and a groan.
Then up he arises to haunt the School
Climbing the stairs in the guise of a ghoul.
He shuffles and clanks down each corridor
Into the classrooms where stand desks galore.
He examines each desk and checks the boys' work,
Allots ghostly marks in the dark and the murk.

If you ever lose books from out of your desk,
And the teacher upbraids you and calls you a pest,
Just tell him my story, however tall,
Of the white shrouded phantom that haunts the School Hall.

J. Hollingshead (3C)

As for us, the boys who used to attend our Chelsea school, we probably considered ourselves 'Chelsea men' but I doubt that many of fitted the description in this poem, written when he was in the 5th year by one time Sloane Schoolboy, A R Doubledee. I get the impression he didn't particularly approve of the 'Beatniks' of the late 50s and early 60s that he found himself sharing Chelsea with or, as he called them the 'Weirdies' -

The Weirdies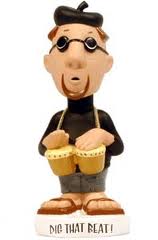 The Chelsea man is excessively queer,
He only drinks coffee and doesn't like beer.
He's always "chatting" the girls, and yet
This seems to make him "one of the set".

His unkempt chin and uncut hair
Go with his feet which are usually bare.
If he wears shoes, they've never got soles,
And he's usually found in Bohemian holes.

His outsize sweater is generally black
Contrasting well with his shorty mac.
He wears his clothing merely to show
That he can keep up with the boys of Soho.

To find a girl he doesn't look far,
But into the nearest coffee bar,
Where he's sure to meet a Bohemian "yob".
They're all from Chelsea - what a mob!

The girls with hair right down their backs
Wear irregular clothes that look like sacks.
They walk about wearing father's sweater:
I really don't see why he should let 'er.

Their gaudy clothes of reds and greens
Match up with the style of their men-friends' jeans.
Now that's how it goes with the latest style:
Girls on their faces make-up pile,
The men wear anything they can find -
I shouldn't stare, I should just act blind!

A.R. Doubledee (5b)

FRONT PAGE NEWS
FANCY PLAYING A ROUND?

Classmate Anthony Spooner's great idea for setting up an Old Cheyneans Golf Society has had to be abandoned due to a general lack of interest. He has had to cancel the provisional booking he made for an Old Boys golf tournament as most of us are now barely able to raise a laugh when a golf club would be more useful on the day. .
To mark the sad occasion a Very Old Cheyneans Antipathy Trophy will be shared among the members of this website (including me but excepting Anthony Spooner, David Glennon and James Swarbrick, who did show some interest).
The Once and Future Very Old Cheyneans Honorary Golf Champion is therefore Anthony Spooner, whose idea it was in the first place.
Who knows where it might have led had it got off the ground. Classmate James Swarbrick tells of a similar occasion to wet the appetite -
"A few years ago, my brother-in-law, who lives in South Wales, put together a group of guys who came over and competed against a team of Pinehurst golfers for what we called the Yachi Dar cup. Apart from several rounds of golf on various courses, a lot of beer was consumed in a rather alcoholic week!"
Alas, ours was not to be.
Ferrari Fire Entire Pit Crew!!

Recent turmoil in the Ferrari F1 team and less than perfect race performance has brought about major changes but not without some repercussions. They have now announced that they have sacked there whole pit crew.
This announcement followed Ferrari's decision to take advantage of the British government's 'Work for your Dole' scheme and employ some Liverpudlian youngsters. The decision to hire them was brought about by a recent documentary on how unemployed youths from Toxteth were able to remove a set of wheels in less than four seconds without proper equipment, whereas Ferrari's existing crew could only do it in six seconds with millions of pounds worth of high tech equipment. It was thought to be an excellent, bold move by the Ferrari management team as most races are won and lost in the pits, giving Ferrari an advantage over every other team.
However, Ferrari got more than they bargained for.
At the crew's first practice session, not only was the scouse pit crew able to change all four wheels in under six seconds but, within twelve seconds, they had re-sprayed, re-badged and sold the car to the McLaren team for eight cases of Stella, a bag of weed and some photos of Lewis Hamilton's bird in the shower.
* * *
The Last Kiss

Back on January 9th, a group of Pekin , Illinois bikers were riding west on Interstate 74 when they saw a girl about to jump off the Murray Baker Bridge . So they stopped.
George, their leader, a big burly man of 53, got off his Harley, walked through a group of gawkers, past the State Trooper who was trying to talk her down off the railing, and said,
"Hey Baby.....whatcha doin' up there on that railin'?"
She said tearfully, "I'm going to commit suicide!!"
While he didn't want to appear 'sensitive', George also didn't want to miss this 'be-a-legend' opportunity either so he asked,
"Well, before you jump, Honey-Babe... Why don't you give ole George here your best last kiss?"
So, with no hesitation at all, she leaned back over the railing and did just that... And it was a long, deep, lingering kiss followed immediately by another even better one. After they breathlessly finished, George gets a big thumbs-up approval from his biker-buddies, the onlookers, and even the State Trooper, and then says,
"Wow! That was the best kiss I have ever had, Honey! That's a real talent you're wasting, Sugar Shorts. You could be famous if you rode with me. Why the hell are you committing suicide?"
"My parents don't like me dressing up like a girl."
It's still unclear whether she jumped or was pushed.

* * *
BREAKING NEWS!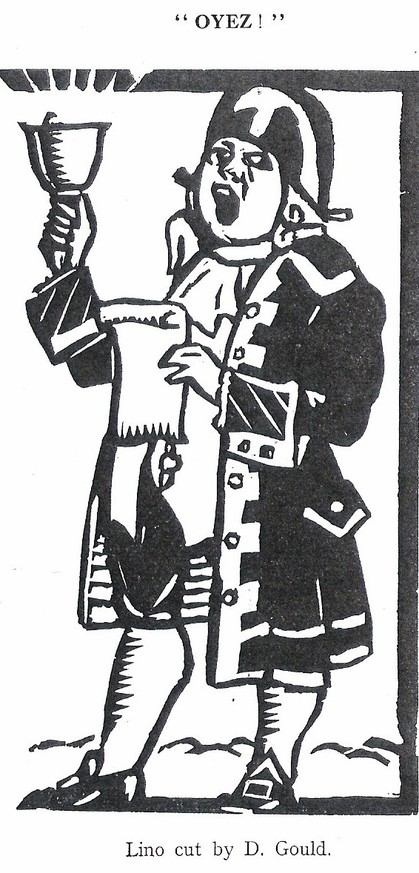 Mystery Of Long Lost Bench Solved!

If you've ever wondered where some of the items scattered about the old school building ended up after Sloane closed Classmate, and Schoolkeeper's son, Andy 'Chop' Whittle', has owned up to possesssing one of them.
I sent him an Email wishing him happy birthday and for some reason it prompted a confession. This is what he wrote back -
"Thanks for the birthday wishes. In my garden I have one of the teak benches from the Sloane playground. I seem to remember that three of these were purchased for the school from the proceeds of a fête held in 1961. They have Sloane School carved along the top rail of the seatback. I have regularly cleaned and oiled the bench over the years and it is still in very good condition."
I can remember lying on the one in the playground near Andy'd old residence on many an occasion. Considering the care he's taken of it, I think we can safely forgive him his minor misdemeanour and hope that he gets many more years of use out of it.
* * *
Silence In Court! (It'll save you making a fool of yourself)
HOW DO COURT RECORDERS KEEP STRAIGHT FACES????
These are from a book called Disorder in the American Courts and are things people actually said in court, word for word, taken down and published by court reporters that had the torment of staying calm while the exchanges were taking place.
_______________________________
ATTORNEY: What was the first thing your husband said to you that morning?
WITNESS: He said, 'Where am I, Cathy?'
ATTORNEY: And why did that upset you
WITNESS: My name is Susan!
_______________________________
ATTORNEY: What gear were you in at the moment of the impact?
WITNESS: Gucci sweats and Reeboks.
____________________________________________
ATTORNEY: Are you sexually active?
WITNESS: No, I just lie there.
____________________________________________
ATTORNEY: What is your date of birth?
WITNESS: July 18th.
ATTORNEY: What year?
WITNESS: Every year.
_____________________________________
ATTORNEY: How old is your son, the one living with you?
WITNESS: Thirty-eight or thirty-five, I can't remember which.
ATTORNEY: How long has he lived with you?
WITNESS: Forty-five years.
_________________________________
ATTORNEY: This myasthenia gravis, does it affect your memory at all?
WITNESS: Yes.
ATTORNEY: And in what ways does it affect your memory?
WITNESS: I forget..
ATTORNEY: You forget? Can you give us an example of something you forgot?
___________________________________________
ATTORNEY: Now doctor, isn't it true that when a person dies in his sleep, he doesn't know about it until the next morning?
WITNESS: Did you actually pass the bar exam?
____________________________________
ATTORNEY: The youngest son, the 20-year-old, how old is he?
WITNESS: He's 20, much like your IQ.
___________________________________________
ATTORNEY: She had three children, right?
WITNESS: Yes.
ATTORNEY: How many were boys?
WITNESS: None.
ATTORNEY: Were there any girls?
WITNESS: Your Honor, I think I need a different attorney. Can I get a new attorney?
____________________________________________
ATTORNEY: How was your first marriage terminated?
WITNESS: By death..
ATTORNEY: And by whose death was it terminated?
WITNESS: Take a guess.
___________________________________________
ATTORNEY: Can you describe the individual?
WITNESS: He was about medium height and had a beard
ATTORNEY: Was this a male or a female?
WITNESS: Unless the Circus was in town I'm going with male.
_____________________________________
ATTORNEY: Is your appearance here this morning pursuant to a deposition notice which I sent to your attorney?
WITNESS: No, this is how I dress when I go to work.
______________________________________
ATTORNEY: Doctor, how many of your autopsies have you performed on dead people?
WITNESS: All of them. The live ones put up too much of a fight.
_________________________________________
ATTORNEY: ALL your responses MUST be oral, OK? What school did you go to?
WITNESS: Oral...
_________________________________________
ATTORNEY: Do you recall the time that you examined the body?
WITNESS: The autopsy started around 8:30 PM
ATTORNEY: And Mr. Denton was dead at the time?
WITNESS: If not, he was by the time I finished.
____________________________________________
ATTORNEY: Are you qualified to give a urine sample?
WITNESS: Are you qualified to ask that question?
______________________________________
And last:
ATTORNEY: Doctor, before you performed the autopsy, did you check for a pulse?
WITNESS: No.
ATTORNEY: Did you check for blood pressure?
WITNESS: No.
ATTORNEY: Did you check for breathing?
WITNESS: No.
ATTORNEY: So, then it is possible that the patient was alive when you began the autopsy?
WITNESS: No.
ATTORNEY: How can you be so sure, Doctor?
WITNESS: Because his brain was sitting on my desk in a jar.
ATTORNEY: I see, but could the patient have still been alive, nevertheless?
WITNESS: Yes, it is possible that he could have been alive and practicing law.
HOME FRONT NEWS

As I mentioned on my last report, I was going to go and watch the races at Cheltenham. Well, despite being still under the weather, I got a coach there for a very enjoyable day. Not profitable, but fun. What helped, of course were the number of Irish people that flock there every year. They're good company and they're a laugh. I listened in on a few conversations on the way down and it seems that quite a few had got on the wrong coach, including the driver. Some thought they were on a mystery tour and organised a sweepstake to guess where they were going. The driver won £52!
One bloke, Murphy, was telling everyone about the time he saw a sign out side a Dublin petrol station that read,
"Free Sex with Fill-Up".
He drove in, filled his tank, then asked the owner for his free sex. He was told to pick a number from 1 to 10 and if he guessed correctly he'd get his sex. He guessed '8'.
The proprietor said,
"You were close. The number was 7. Sorry. No sex this time."
A week later, he filled his tank again and when he asked for the free sex the same thing happened. This time he picked '2' but was told the correct answer was 3.
Murphy was now in full flow and said to his audience,
"I think that game is rigged and he doesn't really give away free sex at all.
At that point, a voice from the back of the coach said,
"No, it's genuine enough. My wife won twice last week."

One of the Irish, a lovely bloke named Mick, had recently decided to become a boxer so went for the required medical. A few days later the doctor rang him and said,
"Mick, do you realise you've got sugar diabetes?"
Mick replied,
"That was quick. When do I fight him?"
Sad really, but what drove him to change direction and take up boxing was even sadder. He had caught his wife having an affair and decided to kill her and himself. He put the gun to his head, looked at his wife and said,
"Don't laugh, you're next!"
Fortunately, he didn't go ahead with his plan and now has a promising career ahead of him.
It's funny what can trigger the way we think and even alter our mind completely. One statistic on sanity is that one in four of us is suffering from some sort of mental illness. Think of the three people closest to you. If they're OK, then it's you. It's harder to work out when you're a family of five, as we are, but I'm giving it some thought. Once upon a time I did think I was going mad. I had an addiction to the Hokey Cokey, but I turned myself around and that's what it's all about.
Women are enough to drive you mad sometimes, though. My wife undressed the other night and asked me,
"What turns you on more, my pretty face or my sexy body?"
The fight started when I told her it was her sense of humour.
They don't help themselves though, do they. Take the three blonde sisters next door to me, Tracey, Sharon and Chelsey.They'd been unemployed for some time when they saw an advert aiming to recruit women into quality Police jobs. Naturally, they all decided to apply and were called for interview together and were given a group interview by a Detective Chief Inspector. He told them,
"To be a detective, you have to be able to detect.
You must be able to notice things such as distinguishing features and oddities like scars and so forth."

So saying, he stuck the photo in the face of the Tracey and withdrew it after about two seconds.

"Now," he said, "did you notice any distinguishing features about this man?"

Tracey immediately said, "Yes, I did, he has only one eye!"

The detective shook his head and said, "Of course he has only one eye in this picture! It's a profile of his face! You're dismissed!"

She hung her head and walked out of the office.

The detective then turned to Sharon, stuck the photo in her face for two seconds, pulled it back, and said,

"What about you? Notice anything unusual or outstanding about this man?"

"Yes! He only has one ear!"

The detective put his head in his hands and exclaimed, "Didn't you hear what I just told the other lady? This is a profile of the man's face! Of course you can only see one ear! You're excused too!"

Sharon sheepishly walked out of the office.

The detective turned his attention to Chelsey and said, "This is probably a waste of time, but...."

He flashed the photo in her face for a couple of seconds and withdrew it, saying,

"All right, did you notice anything distinguishing or unusual about this man?"

The blonde said,
"I sure did. This man wears contact lenses.

"The detective frowned, took another look at the picture, and began looking at some of the papers in the folder.

He looked up at Tracey with a puzzled expression and said, "You're absolutely right! His infornmation on file says he wears contact lenses! How in the world could you tell that by looking at his picture?"

Tracey rolled her eyes and said,
"Well, Hellooooooooooooo!
With only one eye and one ear, ...he certainly can't wear glasses."

You'd have thought she'd get the job after such an intelligent answer but all three are still unemployed.

I think there's a good chance I might be fit enough to do some more metal detecting next week So, if you're anywhere near the Putney foreshore on Wednesday the 23rd, keep your eyes open for a little bloke (one bonus of being unwell is that I'm a little slimmer) working feverishly to beat the tide and knowing that very soon he'll be in Eight Bells.
Take it easy.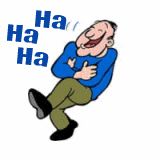 Jokes of the Week (or until I can find more)
A man boarded an aircraft at London's Heathrow Airport for New York, and taking his seat as he settled in, he noticed a very beautiful woman boarding the plane. He realised she was heading straight toward his seat
and bingo - she took the seat right beside him.

"Hello", he blurted out, "Business trip or vacation?"

She turned, smiled enchantingly and said, "Business. I'm going to the annual nymphomaniac convention in the United States ..."

He swallowed hard. Here was the most gorgeous woman he had ever seen sitting next to him, and she was going to a meeting for nymphomaniacs! Struggling to maintain his composure, he calmly asked,
"What's your business role at this convention?"

"Lecturer," she responded," I use my experience to debunk some of the popular myths about sexuality.."

"Really", he smiled, "what myths are those?"

"Well," she explained, "one popular myth is that African-American men are the most well endowed when, in fact, it's the Native American Indian who is most likely to possess that trait. Another popular myth is that French men are the best lovers, when actually it is the men of Greek descent. We have also found that the best potential lovers in all categories are the Irish." Suddenly the woman became uncomfortable and blushed.
"I'm sorry," she said. "I really shouldn't be discussing this with you, I don't even know your name!"

"Tonto," the man said. "Tonto Papadopoulos, but my friends call me Paddy."
A big Texan stopped at a local restaurant following a day roaming around in Spain. While sipping his wine, he noticed a sizzling, scrumptious looking platter being served at the next table. Not only did it look good, the smell was wonderful. He asked the waiter,
'What is that you just served?'

The waiter replied,

'Si senor, you have excellent taste! Those are called Cojones de Toro, bull's testicles from the bull fight this morning..... A delicacy!'

The cowboy said,
'What the heck, bring me an order.'

The waiter replied,
'I am so sorry senor. There is only one serving per day because there is only one bull fight each morning.
If you come early and place your order, we will be sure to save you this delicacy.'
The next morning, the cowboy returned placed his order, and that evening was served the one and only special delicacy of the day. After a few bites inspecting his platter he called to the waiter and said,
'These are delicious, but they are much, much smaller than the ones I saw you serve yesterday.'

The waiter shrugged his shoulders and replied,
"Si, Senor. Sometimes the bull wins"
* * *
Upon hearing that her elderly grandfather had just passed away, Katie went straight to her grandparent's house to visit her 95 year-old grandmother and comfort her. When she asked how her grandfather had died, her grandmother replied,

"He had a heart attack while we were making love on Sunday morning."
Horrified, Katie told her grandmother that 2 people nearly 100 years old having sex would surely be asking for trouble.

"Oh no, my dear," replied granny. "Many years ago, realizing our advanced age, we figured out the best time to do it was when the church bells would start to ring. It was just the right rhythm. Nice and slow and even. Nothing too strenuous, simply in on the Ding and out on the Dong."
She paused to wipe away a tear, and continued,
"He'd still be alive if the ice cream truck hadn't come along."
* * *

Thoughts For The Day (or until the next ones)

How important does a person have to be before they are considered "assassinated" instead of just murdered?

Why does a round pizza come in a square box?

Why is it that people say they 'slept like a baby' when babies wake up like every two hours?

Why do they use sterilized needles for death by lethal injection?

Why doesn't Tarzan have a beard?

Why does Superman stop bullets with his chest, but duck when you throw a revolver at him?

How do those dead bugs get into those enclosed light fixtures and why would they want to?
And finally.....
If you're ever out and feel that your space is a little crowded, wear a vest and carry a can of strong beer. Works for me!


Personal Ads
The personal ads you'll see here over time are genuine and taken from the London Review of Books personal ads section. It was started in 1998, intending to bring together people of similar literary and cultural tastes and has resulted in a funny and clever collection. I'll publish a different one each week and hope you enjoy them as much as I do and, if you ever spot any yourself,worthy of inclusion here, please let me have them and, so as not to give everyone the impression that you spend all your time looking at the personal ads, I'll withold your name on request! -


"But what the authorities didn't reckon on was my ability to stop a goat's heart with my mind. Ex-Master Criminal and Super Villain (F, 41), now Dorset museum curator, would like to meet bald, wheelchair-bound telikinetic biophysicist with morphing powers to relive old times thwarting the do-good citizens of Weymouth. For tomorrow we take on the world. Box no. 1379"

AND DON'T FORGET TO CHECK THE 'WHAT'S HAPPENING' CALENDAR ON THE 'CALENDAR OF EVENTS' PAGE, OR TO SCROLL DOWN ALL PAGES AS THERE'S MORE TO SEE THAN FIRST MEETS THE EYE!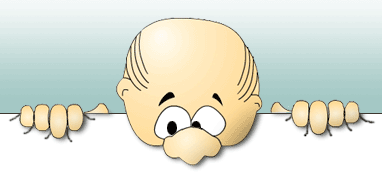 *

Sloane Information at the LMA

London Metropolitan Archives hold some information relating to Sloane. Some of the items are accessible if you visit the LMA at 40, Northampton Road, Clerkenwell, London, EC1R 0HB (phoning to make an appointment on 020 7332 3820 is advisable) but you will need to apply for a 'History Card' via their website if you intend printing copies of any of the items.
Go to the website at www.lma.gov.uk for full details. Clicking on the following link,


will take you to a page on their site where you can enter 'Sloane School' in the Search Terms box and click on 'Run Search'. This will bring up all available items.
These include -
Admission and Discharge Registers 1904-48, 1958-61 and 1964-66, a 1938 Plan of the school, drawings relating to Building Act case files 1935-57, and 23 photos of various school activities 1924-69, though some of these are listed as 'missing'.
Other items they hold are 'closed' under the 65 year rule that protects the confidentiality of living individuals. In other words, they can't be accessed for 65 years from the school's closure so will be available to the public in 2035.
However, these 'closed' items can be consulted by the LMA on behalf of individuals under the provisions of the Data Protection Act, so contact them direct if you're interested.
The 'closed' items are -

Log Book 1967-70 (Ref: LCC/EO/DIV01/SLO/LB/001)
Punishment Book 1962-70 (Ref: LCC/EO/DIV01/SLO/MISC/001)
Staff Registers -
1895-1963; 1965-70 (Ref: LCC/EO/DIV01/SLO/MISC/002-004)


* * * * *