Sloane Grammar School Hortensia Road Chelsea London England
1919-1970 Old Cheyneans and Friends
!!
CHECK THE LOGGED IN: BOX FOR IMPORTANT MESSAGES AFTER YOU LOG IN. YOU WON'T SEE THE BOX IF YOU'RE VIEWING THE WEBSITE ON FACEBOOK SO PLEASE TRY TO LOG IN AT LEAST ONCE A WEEK BY GOING DIRECTLY TO THE WEBSITE TO DO SO
PLEASE REMEMBER TO UPDATE YOUR EMAIL ADDRESS IF YOU CHANGE IT
Click here to go to bottom
Hello and Welcome
to
Mark Foulsham's Sloane website

IF I BUILT IT

I KNEW YOU WOULD COME

A School that invited loyalty
(Quote by Don Wheal)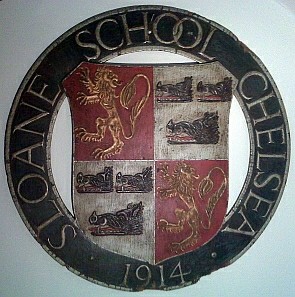 Gone But Not Forgotten

Men are we and must grieve when even the shade
Of that which once was great is passed away
William Wordsworth
On the Extinction of the Venetian Republic

You may think you're done with the past but the past isn't done with you!


"The merits of a school are judged as much by the men it produces as by their achievements as boys" -
(Old Cheynean D.J. Cowie, March 1929)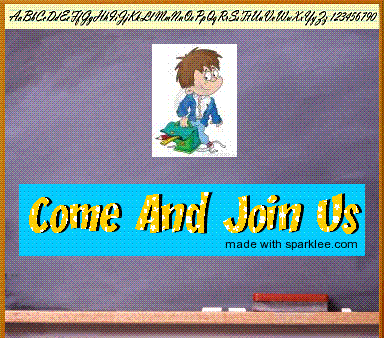 REGISTER AND LINK UP WITH OLD SCHOOL FRIENDS AGAIN AND BECOME PART OF SLOANE REUNITED

YOU'LL NEED TO REGISTER FOR OUR WEBSITE TO CREATE YOUR OWN PERSONAL PASSWORD AND VIEW ALL OF ITS PAGES. IF YOU WERE A PUPIL OR MEMBER OF STAFF AT SLOANE CHOOSE MISSING CLASSMATES AT THE TOP OF THIS PAGE FIRST TO SEE IF WE'VE BEEN EXPECTING YOU. IF YOUR NAME'S THERE CLICK ON IT AND FOLLOW ON-SCREEN INSTRUCTIONS. IF YOUR NAME'S NOT THERE CLICK ON EITHER CONTACT US AT THE TOP OF THE PAGE OR THE Click here to register! BUTTON BELOW AND READ WHAT YOU SEE BEFORE COMPLETING THE BOX AT THE BOTTOM OF THAT PAGE TO ASK ME TO ADD YOUR NAME TO THE LIST.
IT'S FREE, IT'S EASY, IT'S SECURE
You're Never Alone As A Sloane

IF YOU'D PREFER MORE INFO BEFORE COMMITTING YOURSELF, CLICK ON THE ENVELOPE BELOW AND SEND ME A DIRECT EMAIL -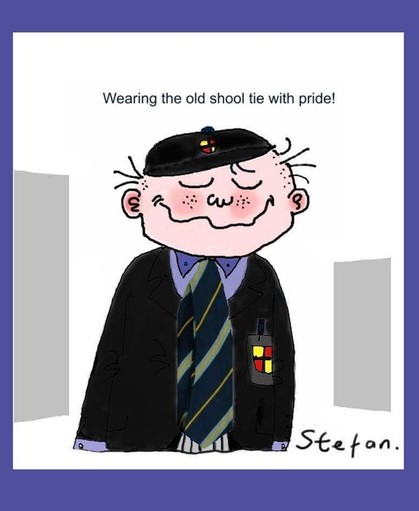 Self-portrait by Stefan Bremner-Morris

PLEASE REMEMBER TO LOG OUT WHEN YOU LEAVE THE SITE USING THE LOG OUT BUTTON UNDER MEMBER FUNCTIONS IN THE LEFT HAND COLUMN. IT'S AS EASY AS FALLING OFF A LOG -

SEE ALL THE LATEST NEWS AND UPDATES FURTHER DOWN, AND CHECK THE CALENDAR ON THE CALENDAR OF EVENTS PAGE TO SEE WHAT'S BEEN HAPPENING AND WHAT'S ABOUT TO HAPPEN.

IF YOU'RE ALREADY A SITE MEMBER PLEASE REMEMBER TO KEEP YOUR EMAIL ADDRESS UP TO DATE USING EDIT CONTACT INFO IN THE LEFT HAND COLUMN AND KEEP AN EYE ON THE LOGGED IN: BOX AT THE TOP RIGHT OF THIS PAGE FOR IMPORTANT MESSAGES AFTER YOU'VE LOGGED IN.

DOWNLOAD ONE OF THE MORE MODERN INTERNET BROWSERS TO VIEW THIS WEBSITE. EITHER GOOGLE CHROME OR MOZILLA FIREFOX ARE BETTER ABLE TO DISPLAY EVERYTHING AS IT WAS INTENDED.


Come on in!
Don't be late!
This is one detention
You'll be pleased to take.


A WARM WELCOME

to fellow Cheyneans and passers-by, from the Official Sloane Grammar School 1919-1970 Old Cheyneans and Friends web site. We'll keep the home fires burning until you join us.
Mark Foulsham, at Sloane 1963-70, created this site in August 2008 to record for posterity all that I can, and for all those who attended Sloane or simply have a Sloane connection, to share and enjoy. Feel free just to browse or, if you feel you qualify to join us, make full use of the site by becoming a Registered Classmate.
We may not understand why but memories of our days at Sloane remain with us while others do not. Whether they're good or they're bad, I'd like to give all old boys the opportunity to keep those memories alive.
Click on the Click Here to Register button above to start the registration process. It's Free!

I'll also be happy to send a personal invitation to anyone else with a Sloane School Chelsea connection who you think might like to join us. Just enter their Email address in the MISSING CLASSMATES box to your right and click Send Invite.


Aspirations and Objectives

Sloane never had a motto and although our school badge is based on the lion rampant and boar's head of the Cadogan family crest their motto, Qui Invidet Minor Est or He That Envies Is Inferior, is not really appropriate so I'll adopt the one to be found on the Coat of Arms of the Royal Borough of Kensington and Chelsea as it suits us nicely -

Quam Bonum In Unum Habitare

(What A Good Thing It Is To Dwell Together In Unity)
It is hoped, in some small way, to be able to have similar objectives to those stated for the first issue of The Cheynean in December 1926 -

"To record faithfully the major activities of the School, to promote and foster a corporate spirit in the School, to excite a greater keenness both in the games and in other phases of its social life, and to serve as a link between present members of the School and the Old Cheyneans". -

and also to bring together, once again, old friends and classmates, and those of us who have outlived the school and share a common interest in its history and its future.
If you've any memories of Sloane you'd like to share, use the Contact Us page to send them in and, whilst you're there, register for the site as well.

Once you've registered, you can activate the Instant Messaging feature that allows you to hold a 'real-time' online conversation with anyone else who has logged on to the website. You can also send a message to someone else on the site via the Message Centre page but, if you're expecting a swift reply, it might be worthwhile using their Profile on the Classmate Profiles page, to see what part of the world they're living in these days, and to have an idea of the time where they are. Use the Clocks below, to check.

After you've registered, why not take a look at all the Classmate Profiles ? Even if you don't know the person involved, the information they've put on their Profile can be interesting, illuminating and fun, and often brings back memories of something you thought you'd forgotten about.
If, at any time, you're unsure about anything click on this Using The Site link for an explanation or contact me direct via the Contact Us page.

* * * * *
Why Not Take a Look at Where your Classmates are Living?

Find out the Postcode of a Classmate from their Profile (if they've agreed to let everyone know it) then Click on the link below, enter the details where it says 'Address', then Click on 'Go'. Not every country is covered yet and those that are have limited coverage, but it's worth a try.
Here's the link. Have fun - http://www.vpike.com/

* * * * * * * * *
| | | | | |
| --- | --- | --- | --- | --- |
| | | | | |
| | | The Sloane building seen from Hortensia Road in 1908 and much as it looks today | | |

The Sloane building was 100 years old in 2008, although it didn't actually start life as a boys' school until after the First World War, during which it served as a hospital. It still stands and many memories are, no doubt, ingrained in its walls along with the odd name and ribald comment. Who knows what the future holds, despite its Grade II listing on May 7th, 2002. Grade II listed buildings can be altered, extended, or even demolished, but only with Local Authority consent, so it may be that the building is considered historically or architecturally interesting enough for it's fabric to remain untouched. Some consideration may have been given to it having been the first purpose-built secondary school in London, and it is certainly one of only 3% of all ages of listed buildings that was built in the 20th century. Schools generally are seen as a good investment by developers because they're easy to convert. They are likely to be structurally sound because the authorities will have inspected them regularly to ensure they comply with Health and Safety requirements.

Sadly, Sloane Grammar School for Boys only lasted 51 years, from 1919-1970. Should the building survive in the form we all remember, there is still a chance that some of us will be around in 2019 to make use of the building to celebrate what would have been its centenary as a boys' school, had the school remained in existence.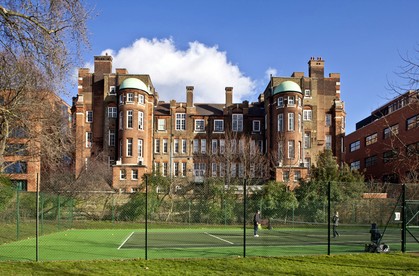 Sloane seen from the rear in 2014
CHANGES TO THE SLOANE SITE AND BUILDING
The new Kensington & Chelsea College, known since 2014 as their Chelsea Centre, sits where the playground used to be between the old Sloane building and the old Carlyle building. Work on the new college building, with designs by the architects who transformed the Royal Opera House and the National Portrait Gallery, was completed in 2012.
The flats, constructed in Sloane's old North playground on the Fulham Road are known as Milliner House, Chelsea Apartments, and were ready for occupation in 2011 at advertised prices between £785,000 and £2,350,000. Or if you could afford it, the single penthouse at the top would have set you back £5.85 million when first offered for sale but a market downturn in 2012 saw it reduced to an almost tempting £4.25 million - and it was being sold as a shell!
Phase 2 of the project was originally for conversion of the original Edwardian building into loft style apartments by D19 Property but the new owners, No. 1 Estates Ltd, who have a connection to D19 Property were, on 22 October, 2012, given planning permission to retain the building as an educational establishment by Kensington and Chelsea Planning and Borough Development Department.
However, in September of 2013 a slightly revised plan for re-development of the building for residential use and K M Heritage produced a heritage appraisal on behalf of Hortensia Property Development LLP in support of their application to Kensington and Chelsea Council for listed building consent and planning consent for the refurbishment and extension of the Sloane building, taking into account national and local policies relating to the historic built environment. Their statement is available on this link -
K M HERITAGE STATEMENT ON BEHALF OF HORTENSIA PROPERTY DEVELOPMENT
What's also interesting is that the old Chelsea College of Art and Design in Manresa Road, to which Sloane can trace its origins in its guise as the South-Western Polytechnic, was, in 2012, about to make way for a scheme involving 15 apartments and two town houses. There's no stopping 'progress'.
| | | |
| --- | --- | --- |
| | | |
| The shell of the 6th floor penthouse | | The entrance to the apartments on Hortensia Road |
| | | |
| The apartments seen from Fulham Road | | The view of Fulham Road and the old St Mark's College from one of the balconies |
* * *
Whatever our own personal reasons for it doing so, the school will still haunt most of us even if it disappears altogether. With that tenuous link, here's a poem that I came across in an old copy of The Cheynean -

The Ghost of Sloane

When London's asleep and the School very quiet,
No sound of footsteps, no sound of a riot,
No sound of even the shuffle of feet,
No sound of the creak of a pupil's seat,
Out of the darkness the ghost of Sloane
Awakes from rest with a sigh and a groan.
Then up he arises to haunt the School
Climbing the stairs in the guise of a ghoul.
He shuffles and clanks down each corridor
Into the classrooms where stand desks galore.
He examines each desk and checks the boys' work,
Allots ghostly marks in the dark and the murk.

If you ever lose books from out of your desk,
And the teacher upbraids you and calls you a pest,
Just tell him my story, however tall,
Of the white shrouded phantom that haunts the School Hall.

J. Hollingshead (3C)

As for us, the boys who used to attend our Chelsea school, we probably considered ourselves 'Chelsea men' but I doubt that many of fitted the description in this poem, written when he was in the 5th year by one time Sloane Schoolboy, A R Doubledee. I get the impression he didn't particularly approve of the 'Beatniks' of the late 50s and early 60s that he found himself sharing Chelsea with or, as he called them the 'Weirdies' -

The Weirdies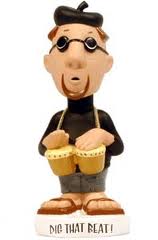 The Chelsea man is excessively queer,
He only drinks coffee and doesn't like beer.
He's always "chatting" the girls, and yet
This seems to make him "one of the set".

His unkempt chin and uncut hair
Go with his feet which are usually bare.
If he wears shoes, they've never got soles,
And he's usually found in Bohemian holes.

His outsize sweater is generally black
Contrasting well with his shorty mac.
He wears his clothing merely to show
That he can keep up with the boys of Soho.

To find a girl he doesn't look far,
But into the nearest coffee bar,
Where he's sure to meet a Bohemian "yob".
They're all from Chelsea - what a mob!

The girls with hair right down their backs
Wear irregular clothes that look like sacks.
They walk about wearing father's sweater:
I really don't see why he should let 'er.

Their gaudy clothes of reds and greens
Match up with the style of their men-friends' jeans.
Now that's how it goes with the latest style:
Girls on their faces make-up pile,
The men wear anything they can find -
I shouldn't stare, I should just act blind!

A.R. Doubledee (5b)

* * *

FRONT PAGE NEWS

Now's Your Chance!!

* * *

The Greeks Haven't Got Away With It Yet -


Alex Tsipras has said that Greece will "Bounce Back".... Just like its cheques.

What are the first three letters of the Greek alphabet? ... I.O.U.
What do you give a Greek man with a scratchcard? ... A coin to scratch it with.

My wife looked up from her crossword. "What's the currency in Greece?" she asked. ... "I don't know," I replied. "I haven't seen the news this morning."
My son wanted to know what it was like to live in Greece, so I took his pocket money off him.

* * *


BREAKING NEWS!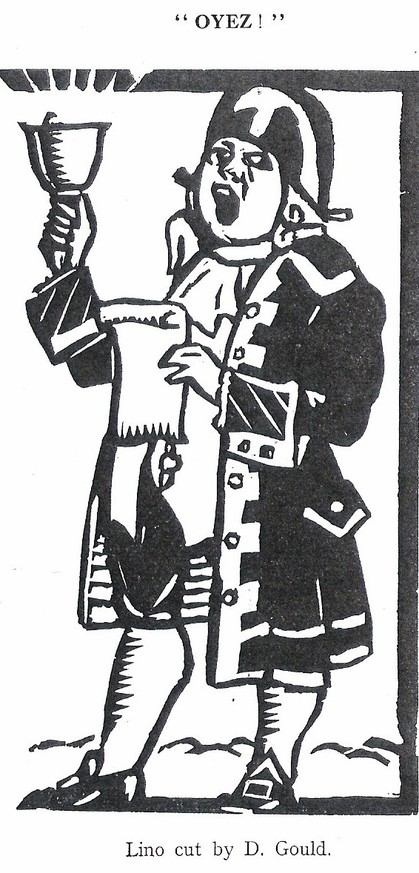 In a recent survey carried out for a leading toiletries firm (Brut), people from
Liverpool and Glasgow have proved to be the most likely to have had sex in the shower!
In the survey, 86% of Liverpool 's and Glasgow 's inner city residents said that
they have enjoyed sex in the shower.
The other 14% said they hadn't been to prison yet.
My health hasn't been too good these past few weeks. Seems to be a bad time for asthmatics. I took myself off to the Doc's last Friday, preparing to wait an hour or so before I was seen. No such luck! Without telling anyone of their 7,000 patients (that was their excuse) they've decided to introduce a new system. So, after a slow, breathless walk to the surgery I was told they didn't do the walk-in service anymore as they were experimenting. I was told I had to take the same breathless walk back home and wait for a phone call from the Doctor who would then talk over my problem with me before deciding whether she needed to see me! I returned home, angry and breathless and waited for the call. When it came, I told her the problems I was experiencing were shortness of breath and tiredness. She agreed she needed to see me that same morning at 10.50. I made it quite clear that the ridiculous new system meant I now had to stagger back to the surgery once more. Before the call had finished I continued my rant about Doctors being there for our benefit not us being there for theirs. What if I had collapsed and died on the way home from my first visit?! Who would they deem was responsible?! No one at their reception had even bothered to ask how I was feeling before telling me to come home again. In the event, I was given a course of steroids and sent for more blood tests. The steroids might do the trick but they do make you put on weight and I was a bit put out when she prescribed them and with her next breath said that I still needed to lose weight!
I cheered myself up a little by watching my new neighbour, very attractive and single, arrive home from work. She lives right opposite me but instead of going straight into her front door she came over to mine and knocked. I spruced myself up quickly and answered the door. After exchanging pleasantries she said,
"I just got home and have this strong urge to have a good time, dance, get drunk, and make love. Are you doing anything tonight?"
I excitedly replied,

No. I'm free!"

She said,
"Great! Can you look after my dog?"
Age becomes more of a barrier every day but with it also comes wisdom.

I was sitting on the riverbank fishing the other day when I heard a voice say,

"Pick me up."
I looked down and saw a frog. Being polite, I answered,

"Are you talking to me?"
The frog said,
Yes, I'm talking to you. Pick me up, then kiss me and I'll turn into the most beautiful woman you have ever seen. I'll make sure that all your friends are envious and jealous because I will be your lover!"
I thought about it for a while, picked up the frog and put it in my pocket. Whereupon it spoke again and said,
"Are you mad? Didn't you hear what I said?"

"Yes, I did," I replied. "But at my age I'd rather have a talking frog.

Sadly, by the time I'd got home to work on the computer, the frog had managed to jump out of my pocket and try her luck elsewhere, no doubt. Which brings me to Facebook.
For those of my generation who do not and cannot comprehend why Facebook exists: I am trying to make friends outside of Facebook while applying the same principles.
Therefore, every day I walk down the street and tell passersby what I have eaten, how I feel at the moment, what I have done the night before, what I will do later, and with whom.
I give them pictures of my family, my dog, and of me gardening, taking things apart in the garage, watering the lawn, standing in front of landmarks, driving around town, having lunch, and doing what anybody and everybody does every day.
I also listen to their conversations, give them the "thumbs up" and tell them I like them.
And it works just like Facebook. I already have four people following me: two police officers, a private investigator, and a psychiatrist.
Works indoors continue apace and the tiling in the kitchen and bathroom are almost completed. The amount of plaster dust that's been floating about again probably hasn't helped my breathing but it's an additional price you pay. We've also become invaded by little ant-like insects that appear all over the house, wander around as if in a daze, then disappear again. Well, most of them disappear to some place unknown but many are feeling the force of my insect spray. I leave ther bodies stuck to walls and ceiling to deter the others. It's like a small scale version of the heads they used to stick on spikes on London Bridge. Hasn't deterred them yet, though.
Finally, I'm pleased to say that I'll be joining Classmate Noel Daly and ex-Sloane teacher John Bolland for lunch in Highgate later this week and am really looking forward to it. I've also got fourteen of my year back together for a meal, a drink, and a chinwag in Chelsea in September' Looking forward to that too and if I survive I'll tell you about it later.
* * * * *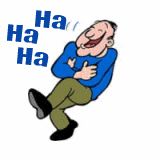 Jokes of the Week (or until I can find more)

Three Ladies are playing the fourth hole at a well-known golf course
when a naked man wearing a paper bag over his head jumps from the
trees and runs across the green.

The three ladies stand in awe at the size of his manhood.

The first lady says, 'He is definitely not my husband.'

The second lady gazes at his manhood and says, 'He is not mine either.'

After a very considered inspection, the third lady finally says: 'He's
not even a member of this club.'
* * *
A woman and her twelve-year-old son were riding in a taxi in Bradford. It was raining and all the prostitutes were standing under awnings.

"Mum," said the boy, "what are all those women doing?"

"They're waiting for their husbands to get off work," she replied.

The taxi driver turns around and says, "Geez lady, why don't you tell him the Truth? They're hookers, boy! They have sex with men for money."

The little boy's eyes get wide and he says, "Is that true Mum?"

His mother, glaring hard at the driver, answers in the affirmative.

After a few minutes, the kid asks, "Mum, if those women have babies, what happens to them?"

"Most of them become taxi drivers," she said.
* * *
As the test pilot climbs out of the experimental aircraft, having torn off the wings and tail in the crash landing, the crash truck arrives.
The rescuer sees the bloodied pilot and asks,
'What happened?'

The pilot replied,
'I don't know, I just got here myself!'

* * * * *
Thoughts For The Day (or until the next ones)
Beer contains female hormones!
Recently, Montreal University scientists released the results of an analysis that revealed the presence of female hormones in beer.
a) The theory is that Beer contains female hormones (hops contain oestrogens) and that by drinking enough beer, men turn into women.
b) To test the theory, 100 men each drank 10 large drafts of beer within a one hour period.
c) It was then observed that 100% of of all these men:
1. Argued over nothing
2. Refused to apologize when obviously wrong
3. Gained weight
4. Talked excessively without making sense
5. Became overly emotional
6. Cried for no reason
7. Couldn't drive.
8. Failed to think rationally
9. Believed someone was talking about them, and
10. Had to sit down while urinating
No further testing was considered necessary!!
* * *
Marriage's 10 Commandments
Commandment 1.

Marriages are made in heaven. But so again, are thunder and lightning.

Commandment 2.

If you want your spouse to listen and pay strict attention to every word you say, talk in your sleep.

Commandment 3.

Marriage is grand -- and divorce is at least 100 grand!

Commandment 4.

Married life is very frustrating. In the first year of marriage, the man speaks and the woman listens. In the second year, the woman speaks and the man listens. In the third year, they both speak and the neighbors listen.

Commandment 5.

When a man opens the door of his car for his wife, you can be sure of one thing: Either the car is new or the wife is.

Commandment 6.

Marriage is when a man and woman become as one; the trouble starts when they try to decide which one.

Commandment 7.

Before marriage, a man will lie awake all night thinking about something you said. After marriage, he will fall asleep before you finish talking.

Commandment 8.

Every man wants a wife who is beautiful, understanding, economical, and a good cook. But the law allows only one wife.

Commandment 9.

Every woman wants a man who is handsome, understanding, economical and a considerate lover, but again, the law allows only one husband.

Commandment 10.

Man is incomplete until he marries. After that, he is finished.
* * * * *
Personal Ads
The personal ads you'll see here over time are genuine and taken from the London Review of Books personal ads section. It was started in 1998, intending to bring together people of similar literary and cultural tastes and has resulted in a funny and clever collection. I'll publish a different one each week and hope you enjoy them as much as I do and, if you ever spot any yourself,worthy of inclusion here, please let me have them and, so as not to give everyone the impression that you spend all your time looking at the personal ads, I'll withold your name on request! -

"How can I follow that? Man, 47. Gives up easily. Box no. 9547."

AND DON'T FORGET TO CHECK THE 'WHAT'S HAPPENING' CALENDAR ON THE 'CALENDAR OF EVENTS' PAGE, OR TO SCROLL DOWN ALL PAGES AS THERE'S MORE TO SEE THAN FIRST MEETS THE EYE!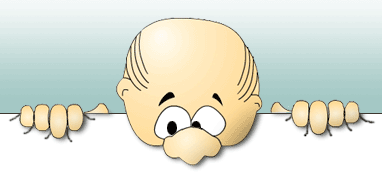 *

Sloane Information at the LMA

London Metropolitan Archives hold some information relating to Sloane. Some of the items are accessible if you visit the LMA at 40, Northampton Road, Clerkenwell, London, EC1R 0HB (phoning to make an appointment on 020 7332 3820 is advisable) but you will need to apply for a 'History Card' via their website if you intend printing copies of any of the items.
Go to the website at www.lma.gov.uk for full details. Clicking on the following link,


will take you to a page on their site where you can enter 'Sloane School' in the Search Terms box and click on 'Run Search'. This will bring up all available items.
These include -
Admission and Discharge Registers 1904-48, 1958-61 and 1964-66, a 1938 Plan of the school, drawings relating to Building Act case files 1935-57, and 23 photos of various school activities 1924-69, though some of these are listed as 'missing'.
Other items they hold are 'closed' under the 65 year rule that protects the confidentiality of living individuals. In other words, they can't be accessed for 65 years from the school's closure so will be available to the public in 2035.
However, these 'closed' items can be consulted by the LMA on behalf of individuals under the provisions of the Data Protection Act, so contact them direct if you're interested.
The 'closed' items are -

Log Book 1967-70 (Ref: LCC/EO/DIV01/SLO/LB/001)
Punishment Book 1962-70 (Ref: LCC/EO/DIV01/SLO/MISC/001)
Staff Registers -
1895-1963; 1965-70 (Ref: LCC/EO/DIV01/SLO/MISC/002-004)


* * * * *