Sloane Grammar School boy, if you seek your memorial,
look around you.




DON'T FORGET!! -
PLEASE CHECK THE ANNOUNCEMENTS BOARD AT THE FOOT OF THIS PAGE FOR ANYTHING IMPORTANT and, after you Log In, the CALENDAR OF EVENTS PAGE FOR DETAILS OF FORTHCOMING EVENTS.
If you're having trouble logging in because you've forgotten your Password, click on Forgot Password? inside the Classmate Login box that appears after you click Sign In and you'll be Emailed a link to reset it.

You'll find other helpful tips under REMINDERS below.



The Sloane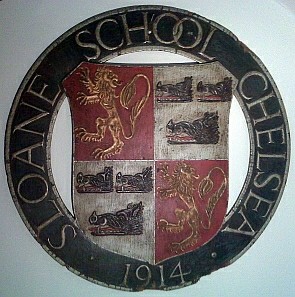 Hello and Welcome to

Mark Foulsham's

Sloane Grammar School website
If I built it I knew you would come

A School that invited loyalty
(Quote by Don Wheal)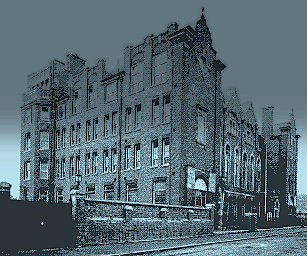 Gone But Not Forgotten
'Men are we, and must grieve when even the shade
Of that which once was great is pass'd away.'

William Wordsworth
On the Extinction of the Venetian Republic

You may think you're done with the past but the past isn't done with you!


"The merits of a school are judged as much by the men it produces as by their achievements as boys" -
(Old Cheynean D.J. Cowie, March 1929)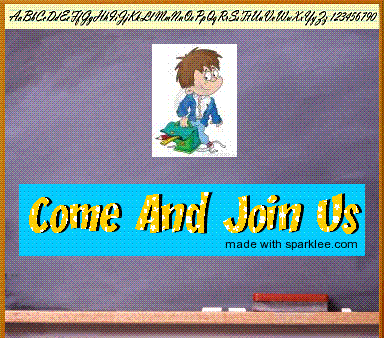 Register and link up with old school friends again and become part of Sloane Reunited.
If you were a pupil or member of staff at Sloane you qualify to register for the website. Click on Missing Classmates at the top of this page to see if we've been expecting you. If you see your name click on it and follow instructions. If your name's not there click on BECOME A MEMBER to learn more and then click the ADD NAME button to start the ball rolling or click Contact Us at the top of the page or the Click Here To Register! button below if you're already sure you want to join us. Read what you see then complete the box at the bottom of that page to ask me to add your name to the list.
It's Free, it's Easy, it's Secure
and
You're Never Alone As A Sloane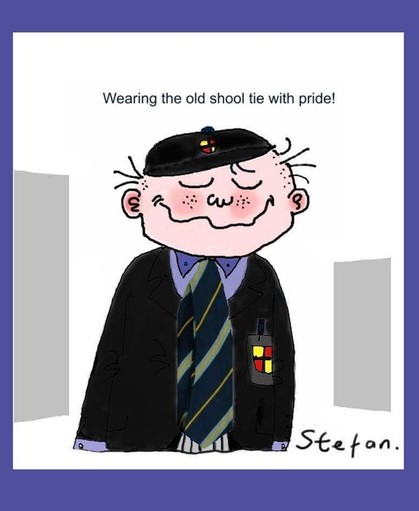 Self-portrait by Stefan Bremner-Morris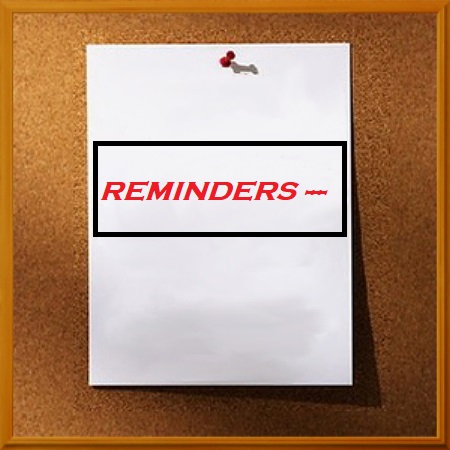 If you're a member, click on an image (



) at the top for more.

Here's what you'll find -

= Messages waiting for you. The red bubble shows how many.

= Website activity. Check for things you may have missed.

= Member functions like Profile, Contact, and Password changes.

AND -

If you're already a member please remember to keep your Email address up to date using Edit Contact Info, to be found by clicking on

the image at the top of the page.

Please don't forget to use the Notify Me page under the

image to make selections that will help you keep in touch as well as help you enjoy all the website has to offer.

You may already have the latest version of Adobe Flash Player but your browser no longer uses it automatically and it will not be supported at all after 2020. The Members Online feature uses Flashplayer (as do some animations and slideshows) so if it can't be seen clearly in the bottom right of your Home Page, click your mouse on what you can see and you'll be prompted to run Flashplayer. Agreeing will see the Members Online window re-appear. The same applies to animations and slideshows that don't show automatically. Use your Search Engine to search the web for how you allow Flash automatically in the browser you use.

Please remember to Log Out when you leave the site by using the Log Out button to be found under the

image at the top of the page.


AND FINALLY, IF AT ALL POSSIBLE, -
Please let a close relative know of your participation in the Sloane website and show them how to use the Contact Us page to notify me in the sad event of your death. Not only will this allow me to notify other members, it will also put a stop to any website generated emails finding their way to your Inbox. Thank you.
Come on in!
Don't be late!
This is one detention
You'll be pleased to take.


A WARM WELCOME

to fellow Cheyneans and passers-by, from the Official Sloane Grammar School 1919-1970 Old Cheyneans and Friends web site.
Mark Foulsham, at Sloane 1963-70, created this site in August 2008 to record for posterity all that I can, and for all those who attended Sloane or simply have a Sloane connection, to share and enjoy. Feel free just to browse or, if you feel you qualify to join us, make full use of the site by becoming a Registered Classmate. Click on the Click Here to Register button above to start the registration process. It's Free!
I'll also be happy to send a personal invitation to anyone else with a Sloane School Chelsea connection who you think might like to join us. Just enter their Email address in the MISSING CLASSMATES box to your right and click Send Invite.
We may not understand why but memories of our days at Sloane remain with us while others do not. Whether they're good or they're bad, I'd like to give all old boys the opportunity to keep those memories alive.

Aspirations and Objectives

Sloane never had a motto and although our school badge is based on the lion rampant and boar's head of the Cadogan family crest their motto, Qui Invidet Minor Est or He That Envies Is Inferior, is not really appropriate so I'll adopt the one to be found on the Coat of Arms of the Royal Borough of Kensington and Chelsea as it suits us nicely -

Quam Bonum In Unum Habitare

(What A Good Thing It Is To Dwell Together In Unity)
It is hoped, in some small way, to be able to have similar objectives to those stated for the first issue of The Cheynean in December 1926 -

"To record faithfully the major activities of the School, to promote and foster a corporate spirit in the School, to excite a greater keenness both in the games and in other phases of its social life, and to serve as a link between present members of the School and the Old Cheyneans". -

and also to bring together, once again, old friends and classmates, and those of us who have outlived the school and share a common interest in its history and its future.
Sadly, I've no memory of having ever sung or even heard a school song but apparently one was written by music Master Mr Seymour Dicker in 1928, and was first sung in July of that year by pupil J E Bush. What became of it after that first performance is a mystery but it contained the lines -
"Salve, the School and its scholars so keen,
Long may they keep its memory green."
If you've any memories of Sloane you'd like to share, use the Contact Us page to send them in and, whilst you're there, register for the site as well.

Once you've registered, you can activate the Instant Messaging feature that allows you to hold a 'real-time' online conversation with anyone else who has logged on to the website. You can also send a message to someone else on the site via the Message Centre or by using their Profile. Click on their name on the Classmate Profiles page then click on the red 'Send ? a private message' at the top of their Profile.

After you've registered, why not take a look at all the Classmate Profiles ? Even if you don't know the person involved, the information they've put on their Profile can be interesting, illuminating and fun, and often brings back memories of something you thought you'd forgotten about.
If, at any time after becoming a member, you're unsure about anything click on this Using This Site link for an explanation or contact me direct via the Contact Us page.
* * * * * * * *
Why Not Take a Look at Where your Classmates are Living?

Find out the Postcode of a Classmate from their Profile (if they've agreed to let everyone know it) then Click on the link below, enter the details where it says 'Address', then Click on 'Go'. Not every country is covered yet and those that are have limited coverage, but it's worth a try.
Here's the link. Have fun - http://www.vpike.com/



* * * * * * * *






The Sloane News



BREAKING NEWS!!

GOVERNMENT DECIDES TO GET PUBLIC INVOLVED IN ANTI-TERRORISM ACTIVITY!!

After much deliberation, and in the wake of last years brave actions by the public when confronting a terrorist on London Bridge by using every available weapon against him, including a narwhal tusk, the government has decided to make more use of the sense of public duty most of us possess. In future all public buildings and other areas where terrorists are likely to attack are to be equipped with these -



Any member of the public will be able to detach the tusk and brandish it when required in attempt to subdue the cretin until police arrive.
There have also been calls for the nation's Polish chefs to be employed to train people in the ancient Polish art of narwhal tusk combat in order to use the tusks responsibly and a spokesperson for the scheme told me,
"Yes, whilst anyone will be free to use the tusks in an emergency, we would encourage the public to seek out any local Polish chefs in order to make sure that they understand the basic techniques required when engaging in narwhal tusk combat."
Whilst the installation of narwhal tusks in public places is unlikely to prevent future terrorist attacks, it is hoped that they will serve as a reminder that some members of the public are absolutely remarkable.

GRETA THUNBERG JUST ONE OF THE LADS AFTER ALL!
Climate Activist Greta Thunberg has celebrated being named Time Magazine's Person of the Year for 2019 by going down the local park and drinking cider with her mates.
It is understood one of her mates has got a bit of a moustache and looks quite old, so he was able to purchase three two-litre bottles of cider. The group then cycled down to the park, someone put on a rap playlist on their phone and they began drinking the cider.
The evening drew to a close at around 11.30pm when Greta had a big snog with the boy with the moustache and then threw up into a bin.
At around 10pm, Greta posted an inspirational message on her YouTube channel.
"Yeah, so…yeah, right?" She began.
"What I think is, right, that, you know…shut up, mate…no, shut up…no, I'm doing an inspirational video and everything.
So, yeah, right? Don't throw all your plastic and other sh** in the sea or, you know, don't get your Mum to drive you places."
She then pauses briefly, seemingly recognising a song.
"Oh sh**, I love this one – When it's a shutdown, it's not me and it's a shutdown."
She continues rapping along to Skepta's Shutdown until midway through the second verse when the video cuts out.
It is understood that her mum has phoned up the UN to tell them that Greta can't come in to give them a bollocking for a while because she's not feeling very well.
FRONT PAGE NEWS

AUSTRALIAN BUSH FIRES CONTINUE TO RAGE

I'd just like to take this opportunity to wish all those Old Cheyneans who now find themselves on the opposite side of the world, all the best for their safety during what must be a very worrying time for them as the Australian bush fires continue to wreak havoc. My heart goes out to them and they will remain in my thoughts until things return to something like normality. It may take a while but you'll get there.

LIB DEMS BEGIN SEARCH FOR A NEW LEADER BEGINS
The Liberal Democrats have announced they will put former leader Jo Swinson in Bagpuss' shop window along with all the other lost and broken things nobody wants any more.
Party succession plans are for the ex-party leader to be left outside Parliament with all her stuffing hanging out, where a little girl will find her and put in her basket because maybe someone will want her again one day.
"I don't know how the lady came to be so lost, but I hope that Bagpuss can sing his magical song and make her right again," Emily, the shop proprietor, told me.
"But last year Bagpuss was asked to fix Brexit, but not even a machine powered by chocolate biscuits could to that and it's currently sitting around the back by the bins, so this might be beyond even him," she added.
A spokesman for the Liberal Democrats said that a vote for a new party leader would take place as soon as possible.
"Ideally the next party leader will be drawn from a gang of helpful mice who want to fix things, but realistically we're looking at an articulated know-it-all woodpecker or a singing stuffed toad with a banjo," they said.
NEW PRIME MINISTER BLAMES CLIMATE CHANGE ON LABOUR
Boris Johnson has claimed that the 2006 Health Act which Labour introduced to prevent people smoking inside public places is directly to blame for climate change.
Never one to pass up an opportunity to politicise a crisis or tragedy, Boris' latest claim is that the planet is being destroyed because Labour forced smokers out into the streets over a decade ago.
"It stands to reason," explained Boris. "All that pollution from cigarettes and cigars used to be absorbed into carpets, wallpaper and smoking jackets. Then Labour came along and kicked everyone outside. Where does all that smoke go now? That's right – up into the atmosphere where it warms the…clouds and air and stuff…and then people in Africa die because it hasn't rained for months. Over thirty million people starving to death because of Labour. Are these really the sort of people you want to let back into government?"
Boris went on to insist that many other societal problems are driven by historic Labour legislation.
"Of course, Labour is also responsible for all of the nation's filthy hangovers," he said.
"If you felt dreadful on Sunday morning it's because Labour introduced the 2003 Licensing Act which allowed pubs to stay open after eleven at night. Which forced you to stay there drinking.
"They really do want to ruin people's lives – I'm surprised they don't just openly say so in their manifestos.
So next time your head's down the toilet pan, a horrible taste in your mouth, your face inches away from an unflushed turd, remember to think 'keep voting Boris!'"

IRAN UNVEIL RETALIATION PLAN AFTER ASSASSINATION OF QASSEM SULEIMANI
Iran has announced a plan to kill thousands of Americans by opening gun stores across the midwest and selling firearms at discount prices.
With an evil cackle, Iran's Supreme Leader Ayatollah Khamenei told jubilant supporters this plan would result in the deaths of untold thousands of Americans every year.
The new stores will offer discounts of up to 10%, with a guarantee to beat the price of any gun sold at competing vendors and will give loyalty cards offered to anyone buying more than two firearms a year. Free bullets will be included in the cost of any sale of $200 or more.
The stores will also offer expert tuition in shooting in on-site firing ranges to help ensure their customers never miss.
It is intended the new retail chain will be called 'All-American Patriot', and will have an extensive section devoted to easily concealed high calibre weapons with extended magazines.
"In the name of Allah, the great, the merciful, we will sell American pig-dogs high-quality guns at low, low prices," Ayatollah Khamenei promised the cheering crowd.
"Our prices will be so low you'll think we're craaaaaazy! With a 5-year warranty and money-back guarantee if anyone shot by one of our guns survives, our rifles, shotguns and pistols will be ideal for firing at other Americans which will save us the trouble.
They will fall upon each other like the whirlwind, like dogs, smiting each other down, praise be to God."
"More than they are already are, that is," he added.
The National Rifle Association both welcomed and condemned the plans, saying that it was a God-given right to sell guns to Americans but they'd rather people weren't so blatant about the consequences, thanks very much.
If the plan is successful, Iran plans to extend their reign of terror and death on the American people by opening thousands of McDonald's franchises and cutting the price of supersized meals.
HOME FRONT NEWS

Further to my pre-Christmas worries, there were more after I last posted. I did meet up with the 1964 intake for a couple (or maybe more) beers in the White Horse, in Fulham just before festivities began at home. As ever, they were great company and the evening went well. The journey home was not so good.
After over-indulging in beer, wine, and the occasional gin, I was still a little surprised to find myself at the foot of flight of stairs at Putney Bridge station having lost my footing at the top. Yes, it was probably the drink but I'm sure my foot got wrapped around my trouser bottoms somehow. I remember my head being the last thing to hit the ground with an audible clunk, and me looking up at a crowd of mainly female well-wishers who left me sitting there pondering my immediate future after after I'd declined there offers of assistance. I'm not sure how but I managed to get on the two buses required to get me home and it was at least two days before the bruises showed, the scabs appeared on various parts of my legs, and my hip told me all wasn't as it should be. Anyway, long story short, it didn't spoil my Christmas but it did take a few weeks before I felt like doing much. Good job it was the wife's turn to cook the Christmas dinner (she insisted. Honest!) and despite her own sciatica she made a good fist of it.
Incidentally, whilst I was out with the boys I looked at my phone and saw that I had missed 18 calls from my wife. Is she insecure or what.......That's six calls every day.
My pregnant daughter who, you may recall, had her own dalliance with disaster last year, joined us for dinner long with my grandson. All was well with her but she won't know until next week how premature her unborn girl will be as an operation to remove her blocked kidney stone is still on the cards.
My own echocardiogram results were inconclusive so another visit to the hospital has come and gone and I'm due to discuss results on the 24th January. I say 'due to' as I'm not convinced it will happen. My original appointment was on the 9th (today) but a phone call from the hospital on the 7th told me this had been cancelled. I was OK about that until a further recorded message phone call the same afternoon reminded me that I had an appointment on the 9th and a text the same evening said the same thing. I had to phone them yeaterday to confirm when I was supposed to attend and it will be the 24th - or so they say.
New Year's Eve was quiet for us. We didn't even open the champagne this time and I only had one thought -


I had more thoughts, of course, but this time around I'm keeping them to myself except for the general one I send to you now. Be young, be foolish, and, above all, stay safe and be happy this coming year!
JOKES OF THE WEEK

Mick pulls up at the traffic lights next to a stunning blonde. He smailes at her and winds his window down. She smiles back and winds her window down.
Mick says,
"Have you farted as well?"

* * *

A woman goes to the Doctor, worried about her husband's temper.

The doctor asks,

"So what seems to be the problem?"

The woman says,
"Doctor, I don't know what to do. Every day my husband seems to lose his temper for no reason at all. It's starting to scare me."

The Doctor tells her,

"I think I have just the cure for that. When it seems your husband is getting angry, just take a glass of water and start swishing it in your mouth. Just swish, and swish, but don't swallow it until he leaves the room or decides to go to bed."

Two weeks later, the woman returns, looking fresh and reborn. The woman says,

"Doctor, that was a brilliant idea! Every time my husband started to lose it, I swished with water. I swished and swished, and he calmed right down! How does a glass of water do that?!"

The Doctor informs her,

"The water itself does nothing. It's having to keep your mouth shut that does the trick."

* * *

A family took their frail, elderly mother to a nursing home and left her, hoping she would be well cared for. The next morning, the nurses bathed her, fed her a tasty breakfast, and sat her in a chair at a window overlooking a lovely flower garden.

She seemed okay, but after a while she slowly started to tilt sideways in her chair.Two attentive nurses immediately rushed up to catch her and straighten her up.

Again she seemed okay, but after a while she slowly started to tilt over to her other side. The nurses rushed back and once more brought her back upright. This went on all morning. Later, the family arrived to see how the old woman was adjusting to her new home.

"So Mum, how is it here? Are they treating you all right?"

"It's pretty nice," she replied. "Except they won't let me fart."

* * *

A blonde goes for a job interview in an office. The interviewer decides to start with the basics.
"So, Miss, can you tell us your age, please?"

The blonde counts carefully on her fingers for about 30 seconds before
replying,
"Ehhhh .. 22!"

The interviewer tries another straightforward one to break the ice.
"And can you tell us your height, please?"

The young lady stands up and produces a measuring tape from her handbag. She then traps one end under her foot and extends the tape to the top of her head. She checks the measurement and announces,
"Five foot two!"

This isn't looking good so the interviewer goes for the real basics.
"And uhh, just to confirm for our records, your name please?"

The blonde bobs her head from side to side for about twenty seconds, mouthing something silently to herself, before replying,
"Mandy!"

The interviewer is completely baffled at this stage, so he asks,
"Just out of curiosity, Miss. We can understand your counting on your fingers to work out your age, and the measuring tape for your height is obvious, but what were you doing when we asked you your name?"

"Ohh, that!" replies the blonde,
'"That's just me running through 'Happy birthday to you, happy birthday to you....''


THOUGHTS FOR THE DAY

Men who seek happiness are like drunkards who can never find their house but are sure that they have one. - Voltaire
* * *
There has been an analogy doing the rounds (no pun intended) for many years now that's worth giving some thought to if you've got the time, the brain, and the inclination. I'll leave it to Sloane Economists to decide for themselves whether it's right or wrong. I'm off to the pub to do some research -
For those of you reciting the 'Tories defend the rich' argument, read this.
Suppose that every day, ten men go out for beer and the bill for all ten comes to £100...
If they paid their bill the way we pay our taxes, it would go something like this...

The first four men (the poorest) would pay nothing.
The fifth would pay £1.
The sixth would pay £3.
The seventh would pay £7..
The eighth would pay £12.
The ninth would pay £18.
The tenth man (the richest) would pay £59.

So, that's what they decided to do..

The ten men drank in the bar every day and seemed quite happy with the arrangement, until one day, the owner threw them a curve ball.

"Since you are all such good customers," he said, "I'm going to reduce the cost of your daily beer by £20".
Drinks for the ten men would now cost just £80. The group still wanted to pay their bill the way we pay our taxes.

So the first four men were unaffected. They would still drink for free. But what about the other six men? The paying customers? How could they divide the £20 windfall so that everyone would get his fair share? They realised that £20 divided by six is £3.33. But if they subtracted that from everybody's share, then the fifth man and the sixth man would each end up being paid to drink his beer.

So, the bar owner suggested that it would be fair to reduce each man's bill by a higher percentage the poorer he was, to follow the principle of the tax system they had been using, and he proceeded to work out the amounts he suggested that each should now pay.

So the fifth man, like the first four, now paid nothing (100% saving).

The sixth now paid £2 instead of £3 (33% saving).

The seventh now paid £5 instead of £7 (28% saving).
The eighth now paid £9 instead of £12 (25% saving).

The ninth now paid £14 instead of £18 (22% saving).

The tenth now paid £49 instead of £59 (16% saving).

Each of the six was better off than before. And the first four continued to drink for free. But, once outside the bar, the men began to compare their savings.

"I only got a pound out of the £20 saving," declared the sixth man.

He pointed to the tenth man,"but he got £10!"

"Yeah, that's right," exclaimed the fifth man. "I only saved a pound too. It's unfair that he got ten times more benefit than me!"

"That's true!" shouted the seventh man. "Why should he get £10 back, when I got only £2? The wealthy get all the breaks!"

"Wait a minute," yelled the first four men in unison, "we didn't get anything at all. This new tax system exploits the poor!"

The nine men surrounded the tenth and beat him up.

The next night the tenth man didn't show up for drinks, so the nine sat down and had their beers without him. But when it came time to pay the bill, they discovered something important. They didn't have enough money between all of them for even half of the bill!

And that, boys and girls, journalists and government ministers, is how our tax system works.

The people who already pay the highest taxes will naturally get the most benefit from a tax reduction. Tax them too much, attack them for being wealthy, and they just may not show up anymore. In fact, they might start drinking overseas, where the atmosphere is somewhat friendlier.

However,
But let us now ask ourselves: Is this story of sharing a bar tab an accurate analogy for the U.K. tax system? No. A few points:
In this story, the "ten men" represent the population of the U.k. and the £100 bar tab represents the U.K.'S budget. But our government's budget is nothing like a bar tab that comes out to the same amount every day. Our budget changes every year because it is just the total cost of the things that we collectively choose to spend money on. It is in fact a statement of our priorities. It is not static. If there is a war, or natural disasters, or if we just decide that we need to spend more money on science to cure cancer and we need to pay more for early childhood education because it's the right thing to do, the budget goes up. tHE united Kingdom doesn't roll out of bed every year and get delivered on a platter a bill for all services that is equal to that of the previous year. The government gets together and decides what they want our budget to be, and then they figure out how to pay for it, or not. Instead of ten blokes walking into a bar and ordering the same exact beers every day, imagine ten blokes plus their families plus everyone who lives in their town being dumped in a superstore once a year and forced to decide what to buy to build a civilization for the following year. You can see how the maths might not be so easy.
I guess the owner of the bar in this analogy represents the Chancellor. We are supposed to imagine that the owner's magnanimous 20% price reduction is the equivalent of parliament passing a 20% national income tax reduction? But of course, in the same way that the country's budget is not just a number but a statement of our values, so too is our tax system. It is a tool that we use to even out the built-in inequities of our economic system, at least a little. A 20% reduction in our total national budget would not be a nice gift—it would be chaos! Social Security cuts! NHS cuts! Vital social spending slashed!
Taxes pay for things we use, and tax cuts have real human costs that are not at all analogous to getting a discount on beers. Furthermore, this little beer story is meant to mock the idea that poorer people would be angry that rich people got the lion's share of proceeds from tax cuts. But why? We have a progressive tax system because we believe the rich should pay more, and we believe that because the rich can pay more, and the idea that tax cuts should automatically accrue to those who, yes, pay more taxes now but are also, still, the richest people is not at all an automatic logical progression.
In this story, the bottom 90% of people surround the top 10% and beat them up, for being greedy. This has never happened in the UK and never will. We're just too nice and sometimes just too tolerant.................

* * *
Blessed is the man who, having nothing to say, abstains from giving us wordy evidence of the fact. - George Eliot
* * *

* * * * *

The Home We Called Sloane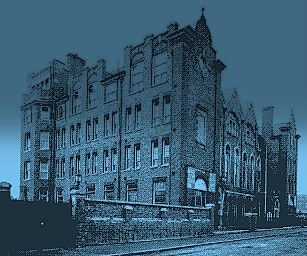 The Sloane building seen from Hortensia Road in 1908

The Sloane building was 100 years old in 2008, although it didn't actually start life as a boys' school until after the First World War, during which it served as a hospital. It still stands and many memories are, no doubt, ingrained in its walls along with the odd name and ribald comment. Who knows what the future holds, despite its Grade II listing on May 7th, 2002. Grade II listed buildings can be altered, extended, or even demolished, but only with Local Authority consent, so it may be that the building is considered historically or architecturally interesting enough for it's fabric to remain untouched. Some consideration may have been given to it having been the first purpose-built secondary school in London, and it is certainly one of only 3% of all ages of listed buildings that was built in the 20th century. Schools generally are seen as a good investment by developers because they're easy to convert. They are likely to be structurally sound because the authorities will have inspected them regularly to ensure they comply with Health and Safety requirements.

Sadly, Sloane Grammar School for Boys only lasted 51 years, from 1919-1970. John Binfield, in one of his poems writes -
... the school, with
All its past, was sucked into a huge
Turbulent sea of glass in Pimlico
And sank without trace. "full fathom five..
Sea nymphs hourly ring his knell.
Hark, now I hear them. Ding-dong bell".
Should the building survive in the form we all remember, there is still a chance that some of us will be around in 2019 to celebrate what would have been its centenary as a boys' school, had it remained in existence.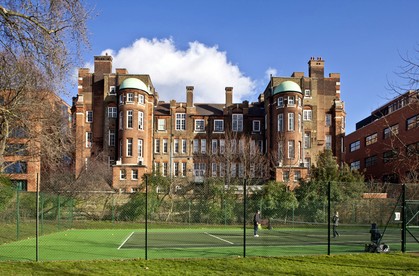 Sloane seen from the rear in 2014
* * *
Whatever our own personal reasons for it doing so, the school will still haunt most of us even if it disappears altogether. With that tenuous link, here's a poem that I came across in a copy of The Cheynean -

The Ghost of Sloane


When London's asleep and the School very quiet,
No sound of footsteps, no sound of a riot,
No sound of even the shuffle of feet,
No sound of the creak of a pupil's seat,
Out of the darkness the ghost of Sloane
Awakes from rest with a sigh and a groan.
Then up he arises to haunt the School
Climbing the stairs in the guise of a ghoul.
He shuffles and clanks down each corridor
Into the classrooms where stand desks galore.
He examines each desk and checks the boys' work,
Allots ghostly marks in the dark and the murk.

If you ever lose books from out of your desk,
And the teacher upbraids you and calls you a pest,
Just tell him my story, however tall,
Of the white shrouded phantom that haunts the School Hall.

J. Hollingshead (3C)

As for us, the boys who used to attend our Chelsea school, we probably considered ourselves 'Chelsea men' but I doubt that many of fitted the description in this poem, written when he was in the 5th year by one time Sloane Schoolboy, A R Doubledee. I get the impression he didn't particularly approve of the 'Beatniks' of the late 50s and early 60s that he found himself sharing Chelsea with or, as he called them the 'Weirdies' -

The Weirdies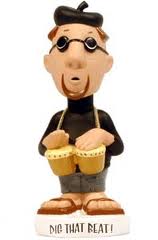 The Chelsea man is excessively queer,
He only drinks coffee and doesn't like beer.
He's always "chatting" the girls, and yet
This seems to make him "one of the set".

His unkempt chin and uncut hair
Go with his feet which are usually bare.
If he wears shoes, they've never got soles,
And he's usually found in Bohemian holes.

His outsize sweater is generally black
Contrasting well with his shorty mac.
He wears his clothing merely to show
That he can keep up with the boys of Soho.

To find a girl he doesn't look far,
But into the nearest coffee bar,
Where he's sure to meet a Bohemian "yob".
They're all from Chelsea - what a mob!

The girls with hair right down their backs
Wear irregular clothes that look like sacks.
They walk about wearing father's sweater:
I really don't see why he should let 'er.

Their gaudy clothes of reds and greens
Match up with the style of their men-friends' jeans.
Now that's how it goes with the latest style:
Girls on their faces make-up pile,
The men wear anything they can find -
I shouldn't stare, I should just act blind!

A.R. Doubledee (5b)
* * *

ANNOUNCEMENTS APPEAR BELOW
ONCE YOU'VE LOGGED IN