Sloane Grammar School boy, if you seek your memorial,
look around you.




DON'T FORGET!! -
PLEASE CHECK THE ANNOUNCEMENTS BOARD AT THE FOOT OF THIS PAGE FOR ANYTHING IMPORTANT and, after you Log In, the CALENDAR OF EVENTS PAGE FOR DETAILS OF FORTHCOMING EVENTS.
If you're having trouble logging in because you've forgotten your Password, click on Forgot Password? inside the Classmate Login box that appears after you click Sign In and you'll be Emailed a link to reset it.

You'll find other helpful tips under REMINDERS below.


The Sloane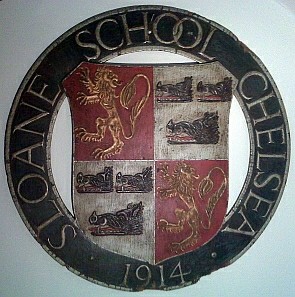 Hello and Welcome to

Mark Foulsham's

Sloane Grammar School website
If I built it I knew you would come

A School that invited loyalty
(Quote by Don Wheal)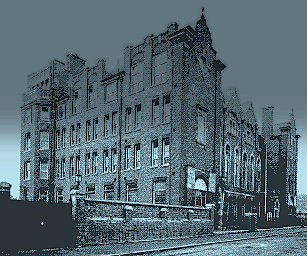 Gone But Not Forgotten
'Men are we, and must grieve when even the shade
Of that which once was great is pass'd away.'

William Wordsworth
On the Extinction of the Venetian Republic

You may think you're done with the past but the past isn't done with you!


"The merits of a school are judged as much by the men it produces as by their achievements as boys" -
(Old Cheynean D.J. Cowie, March 1929)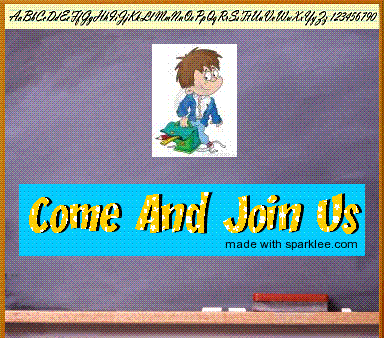 Register and link up with old school friends again and become part of Sloane Reunited.
If you were a pupil or member of staff at Sloane you qualify to register for the website. Click on Missing Classmates at the top of this page to see if we've been expecting you. If you see your name click on it and follow instructions. If your name's not there click on BECOME A MEMBER to learn more and then click the ADD NAME button to start the ball rolling or click Contact Us at the top of the page or the Click Here To Register! button below if you're already sure you want to join us. Read what you see then complete the box at the bottom of that page to ask me to add your name to the list.
It's Free, it's Easy, it's Secure
and
You're Never Alone As A Sloane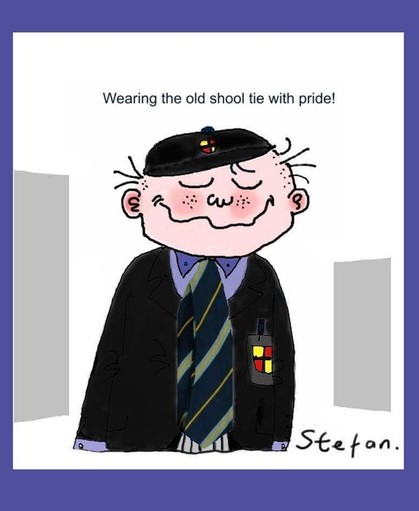 Self-portrait by Stefan Bremner-Morris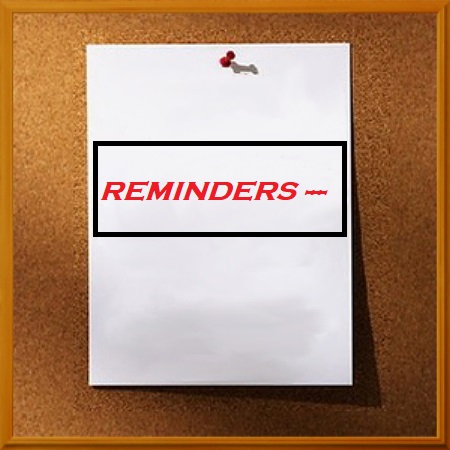 If you're a member, click on an image (



) at the top for more.

Here's what you'll find -

= Messages waiting for you. The red bubble shows how many.

= Website activity. Check for things you may have missed.

= Member functions like Profile, Contact, and Password changes.

AND -

If you're already a member please remember to keep your Email address up to date using Edit Contact Info, to be found by clicking on

the image at the top of the page.

Please don't forget to use the Notify Me page under the

image to make selections that will help you keep in touch as well as help you enjoy all the website has to offer.

You may already have the latest version of Adobe Flash Player but your browser no longer uses it automatically and it will not be supported at all after 2020. The Members Online feature uses Flashplayer (as do some animations and slideshows) so if it can't be seen clearly in the bottom right of your Home Page, click your mouse on what you can see and you'll be prompted to run Flashplayer. Agreeing will see the Members Online window re-appear. The same applies to animations and slideshows that don't show automatically. Use your Search Engine to search the web for how you allow Flash automatically in the browser you use.

Please remember to Log Out when you leave the site by using the Log Out button to be found under the

image at the top of the page.


AND FINALLY, IF AT ALL POSSIBLE, -
Please let a close relative know of your participation in the Sloane website and show them how to use the Contact Us page to notify me in the sad event of your death. Not only will this allow me to notify other members, it will also put a stop to any website generated emails finding their way to your Inbox. Thank you.
Come on in!
Don't be late!
This is one detention
You'll be pleased to take.


A WARM WELCOME

to fellow Cheyneans and passers-by, from the Official Sloane Grammar School 1919-1970 Old Cheyneans and Friends web site.
Mark Foulsham, at Sloane 1963-70, created this site in August 2008 to record for posterity all that I can, and for all those who attended Sloane or simply have a Sloane connection, to share and enjoy. Feel free just to browse or, if you feel you qualify to join us, make full use of the site by becoming a Registered Classmate. Click on the Click Here to Register button above to start the registration process. It's Free!
I'll also be happy to send a personal invitation to anyone else with a Sloane School Chelsea connection who you think might like to join us. Just enter their Email address in the MISSING CLASSMATES box to your right and click Send Invite.
We may not understand why but memories of our days at Sloane remain with us while others do not. Whether they're good or they're bad, I'd like to give all old boys the opportunity to keep those memories alive.

Aspirations and Objectives

Sloane never had a motto and although our school badge is based on the lion rampant and boar's head of the Cadogan family crest their motto, Qui Invidet Minor Est or He That Envies Is Inferior, is not really appropriate so I'll adopt the one to be found on the Coat of Arms of the Royal Borough of Kensington and Chelsea as it suits us nicely -

Quam Bonum In Unum Habitare

(What A Good Thing It Is To Dwell Together In Unity)
It is hoped, in some small way, to be able to have similar objectives to those stated for the first issue of The Cheynean in December 1926 -

"To record faithfully the major activities of the School, to promote and foster a corporate spirit in the School, to excite a greater keenness both in the games and in other phases of its social life, and to serve as a link between present members of the School and the Old Cheyneans". -

and also to bring together, once again, old friends and classmates, and those of us who have outlived the school and share a common interest in its history and its future.
Sadly, I've no memory of having ever sung or even heard a school song but apparently one was written by music Master Mr Seymour Dicker in 1928, and was first sung in July of that year by pupil J E Bush. What became of it after that first performance is a mystery but it contained the lines -
"Salve, the School and its scholars so keen,
Long may they keep its memory green."
If you've any memories of Sloane you'd like to share, use the Contact Us page to send them in and, whilst you're there, register for the site as well.

Once you've registered, you can activate the Instant Messaging feature that allows you to hold a 'real-time' online conversation with anyone else who has logged on to the website. You can also send a message to someone else on the site via the Message Centre or by using their Profile. Click on their name on the Classmate Profiles page then click on the red 'Send ? a private message' at the top of their Profile.

After you've registered, why not take a look at all the Classmate Profiles ? Even if you don't know the person involved, the information they've put on their Profile can be interesting, illuminating and fun, and often brings back memories of something you thought you'd forgotten about.
If, at any time after becoming a member, you're unsure about anything click on this Using This Site link for an explanation or contact me direct via the Contact Us page.
* * * * * * * *
Why Not Take a Look at Where your Classmates are Living?

Find out the Postcode of a Classmate from their Profile (if they've agreed to let everyone know it) then Click on the link below, enter the details where it says 'Address', then Click on 'Go'. Not every country is covered yet and those that are have limited coverage, but it's worth a try.
Here's the link. Have fun - http://www.vpike.com/

* * * * * * * *
BREAKING NEWS!!
BRITISH IMMIGRATION SYSTEM TO CHANGE IF WE LEAVE THE EU!!
Changes to Britain's immigration system if, as is hoped, it leaves the European Union may stop Santa Claus from making his annual festive flying visit, it has emerged.
Santa currently uses European freedom of movement rights to fly his sleigh from Lapland into British skies to conduct his annual delivery business.
However, with Britain looking increasingly likely to leave the EU without a deal, the jolly old man is likely to face the same immigration curbs as other Laplanders in future.
Work permits are expected to be introduced, and legal experts warn that the tradition of parents providing a glass of sherry and a mince pie in return for Santa leaving presents by the fireplace constitutes an informal work arrangement – thereby making it impossible for the iconic figure to gain permission to enter the country without the correct paperwork.
Any attempt to make deliveries without permission from the immigration authorities could see Santa arrested, according to legal experts.
Brexit Party leader, chief executive, chairman and owner, Nigel Farage said, "This is just another example of a foreigner coming over here taking the job of a decent hardworking indigenous British national who could easily spend the night delivering presents instead. I'll be delighted to see the end of it."
In a further complication, the government is believed to favour including reindeer in its annual immigration target. Boris Johnson is believed to favour a quota of four reindeer per year for the whole country, which friends of Santa say would make the job of pulling his present-laden sleigh close to impossible.
The issue has been raised at cabinet level, with one minister said to have raised concerns that millions of children may be disappointed, only to have been drowned out by shouts of "bah humbug!" Government advice is to hold fire on shopping for Christmas this year so as not to disappoint the kiddies. Should Santa not be able to deliver this year the government has promised to prorogue Christmas and re-introduce it if the situation changes for the better.
Meanwhile, one tabloid newspaper is investigating claims that hundreds of Laplanders are cheating immigration controls by masquerading as Santa in shopping centres across the country. It has published images it claims to be the real Santa supervising elves back in Lapland in the run-up to Christmas while the fake Santas pose for photos with unsuspecting children.
Santa was unavailable for comment and is believed to have had a shave and be dressing in clothes he was unable to deliver last year due to an increase in the number of new homes being built without chimney stacks.

BREXIT LATEST!


Boris Johnson is revisiting Angela Merkel in Berlin where he will persuade her to remove the Irish backstop plan by pointing out that the hard border between East and West Germany didn't cause any problems.
The British Prime Minister is visiting Berlin today where – armed only with ignorance and a pocketful of oomph – he'll be trying to convince the German Chancellor to scrap the backstop plan for the Irish border.
"I hope Angela has braced herself because she'll never have had so much welly given to her," said Johnson. "I've been doing my research and have an absolute whizz-bang killer of an argument. Apparently there used to be this thing called the Berlin Wall and it was about as hard as a border can get. A hard Irish border would be mainly air but this one was actual concrete, I think. From what I can tell it was jolly effective and didn't cause any serious issues. It was just a bloody border, not some physical manifestation of ideological and political divides. It's not as if anyone died is it?"
Meanwhile, Merkel has responded to Boris' comments that the EU were being 'a bit negative'.
"I have the greatest respect for Mr Johnson," she said. "There will be a very warm welcome for both him and his oomph and I will be listening intently to anything he has to say."
In other news, the German government has borrowed the Angela Merkel waxwork from the Berlin branch of Madame Tussauds. It is not known why.
Despite your Editor being an avid Brexiter even I am losing faith in Boris's ability to come away from negotiations with a deal with the EU. As I'm one of the 17,410 (51.99%) who voted to leave the EU I'm not unduly worried about leaving without a deal. After all, I didn't vote to leave with a deal or without one. I just voted to leave.
The light at the end of the Channel tunnel has been turned off until further notice.


JOHN HUMPHRYS AND BBC BIAS
BBC Broadcaster John Humphrys announced a few days ago that he would be quitting his job as frontman for Radio 4's Today programme after almost 33 years in the job. At the age of 76, he won't be leaving broadcasting altogether and will continue to front BBC's Mastermind. It's something of a surprise to me that they'll continue employ him after what he's written about them in his latest book A Day Like Today, due for release this coming week.
I don't often go in for voicing an opinion on what I try to keep as a humorous Home Page of the website butI've long complained about BBC bias on this website's pages and John's inside knowledge of the Corporation confirms I was right to and it's always pleasant to have your views confirmed.
John believes there is still a place for the BBC and says it is flawed but,
"It is a source for good and this country is stronger for its existence."
He points out what he sees as the flaws and says it (the BBC) believes
"in the magical powers of the latest barmy management theory and the consultants peddling it," and that it has a
"persistent belief that every management email must contain at least one use of the word 'exciting' and another of the word 'passionate'."
Worse still is the Beeb's fear of "its political masters" and "its even greater fear of the politically correct brigade and the most fashionable pressure groups - usually from the liberal Left, the spiritual home of most bosses and staff."
As with many modern corporations common sense is often left at the door of the board room. John says,
"They use language mere humans struggle to understand. I sometimes wonder wether they understand much of it themselves. It is created by the high priests of management consultancy to preserve their own mystique."
On the subject of Brexit John says the leave result was a disaster for the BBC. It was not what they had expected and the BBC bosses made no attempt to disguise that it was not what they wanted. John writes,
"Its bosses, almost to a man and woman, simply could not understand how anyone could have put a cross in the Leave box on the Referendum ballot paper. I'm not sure the BBC as a whole ever quite had a real grasp of what was going on in Europe or of what people in this country thought about it. It's not as if they hadn't been warned. Three years before the Referendum, a report by a former ITV executive had found that the BBC had been 'slow to reflect the weight of concern in the wider community about issues arising from immigration'.Even the woman in charge of BBC News at the time, its director, Helen Boaden, agreed there was a problem. She went further. She was aware, she said, of 'a deep liberal bias' in the way the BBC approached the topic."
Robin Aitken, a senior BBC journalist, would have agreed with that. He once declared,
"Being a Tory in the BBC is the loneliest job in Britain."
He took the courageous step of putting together a dossier which, he said, proved that the BBC followed a Left-wing agenda and was 'wholeheartedly and unashamedly pro-EU'. Then he sent a copy to the Director General and all the governors. He was expecting a roar of outrage or posibly a detailed rebuttal of his claims. Instead, he as virtually ignored until the day when, as he puts it, 'someone just came along and told me to "f*** off", which I did'.
John continues that he doesn't believe for a moment that there is a Lefty-orchestrated plot but does believe that
"there is a form of institutional liberal bias and a big factor, perhaps the Corporation's biggest, is its recruitment process. As a potential employer, the BBC can pick and choose between the cream of the arts graduates from the top universities - a disproportionately large proportion of whom had been to private schools. And it's a racing certainty that there won't be more than a handful of Tories among them - if only because most will have spent three years being taught by academics on the political Left. (Eight out of Ten of the leading universities are Left-wing, according to a 2017 survey.) Plus, overwhelmingly, most BBC recruits are from the middle class."
John continues,
"There's been another factor at play that may help explain the liberal bias, and it's a bit more tricky to evaluate. There is, I believe, a groupthink mentality an implicit BBC attitude to what makes news. Decisions are influenced, if only subconsciously, by what the organisation has done in the past. So it can too often be willing to settle for the status quo, settling into the same lines of thought. This may explain why the BBC sometimes so badly fails to spot a change in the nation's mood in hugely important areas. Immigration was one of them. Euroscepticism - once belittled as a small-minded, blinkered view of extremists - was another; yet today it's a powerful and influential force."
John feels that one temptation the BBC finds hard to resist is social engineering -
"Whilst its job is to hold up a mirror to society and reflect back to the audience what it sees. For good or ill. It should not try to create society in its own image. It should not try to place its finger on one side of the scale of social justice. Which is why I raised my eyebrows when the BBC announced that it created the new post of LGBT (lesbian, gay, bisexual & transgender) correspondent - and the man appointed said,
'I'm looking forward to being the mouthpiece for some marginalised groups...'
Obviously, the BBC must give a voice to minorities, but it must not act as anyone's 'mouthpiece'."
It worries John that
"the nation has become susceptible to certain pressure groups in a way that we should all find disturbing. Academics call it 'policy' capture'. It means influencing policy - even dictating it - through fear rather than argument. They destroy those who disagree with them, often by personal attacks on their character or by sheer intimidation. A relatively recent phenomenon in the BBC is the growth of groups of employees who conflate and, perhaps, confuse their own interests with those of the wider world. The logic seems to be that if they feel strongly about a given issue, the BBC should not only listen to them but modify its output to reflect their own world view. A generation ago, they might have been listened to politely and then shown the door. Today they don't need to talk to their bosses: they use Twitter. One example was an edition of Question Time. It included a question from amember of the audience who was worried that it might not be morally appropriate for five-year-old children to be taught about LGBT issues. Some mebers of the BBC's LGBT group took to Twitter to complain that the question should not have been allowed. The director of BBC News responded by sending all staff an Email reminding them that they're entitled to their personal views, but not allowed to parade them on social media. Quite right, too. She could also have told the group not to be silly and suggested it probably wouldn't look good for an organisation, whose very essence is the ultimate democratic gift of free speech, to engage in censorship. But had she done that, it would have caused great offence - and that's no longer allowed in the modern BBC."
Make what you may about what John says and his reasons for doing so, but I strongly believe him to be an honest man who speaks the truth. It may be as he sees it but it's also as I see it. The difference between us is that John has worked for the BBC for 32 years and has seen how it has changed in that time. Maybe his revelations will sell his book. I hope it does, but maybe it's also a case of enough is enough and John's realisation that the changes have not been for the better and it's a corporation that he can no longer work for on such an influential programme. Especially if the influential slant is being dictated.
If you get the time, take a closer look at BBC programmes in future and, if you listen closely enough, you might see what John has seen and how the BBC licence fee is being used to allow a minority to manipulate the views of the majority it is there to serve.
FRONT PAGE NEWS


THE RESURGENCE OF MEASLES IN BRITAIN BLAMED ON THE STUPIDITY OF PARENTS
As the UK lost its 'measles-free' designation from the World Health Organisation, doctors have discovered a link between children who get measles and the likelihood of their parents being gullible simpletons. With 231 cases confirmed in the first three months of 2019, medical professionals are keen to address tHE root cause of measles amongst the nation's children – thick parents.
A British Medical Association Spokeman told me,
"It's a sad indictment of the nation's parenting skills that hundreds of thousands of them are too dim to realise they are risking their child's health by not getting them vaccinated. They think they're doing to the right thing because they read a fake news article about vaccines on a website that has the word 'natural' in the domain name.
The real challenge isn't to get more children vaccinated, it's to stop more parents being ridiculously gullible online. If we can stop them believing evidence-free nonsense about vaccines, then children will get vaccinated. Unfortunately, a lot of them are too thick to realise how stupid they are being. There's very little we can do help them, unfortunately."
Researchers have suggested that if parents won't listen to the medical experts on vaccines, maybe they should take a look at the sort of people who are arguing against vaccines, like well-known celebrities.
The spokesman continued,
"At the end of the day, we assume the Anti-Vaxx movement actually wants to keep their children healthy. Maybe they're just doing what they can to address global over-population by culling a portion of each generation using preventable diseases. It's the only thing that makes their position look sensible."
THE BANK OF MUM AND DAD IS FEELING THE PINCH
Britains biggest lender, the Bank of Mum and Dad, is understood to be under 'severe pressure' after funding both summer holidays and new school uniforms in the last few weeks.
Mum and Dad, who were widely believed to be a stable source of funding, made the request to the Treasury yesterday after seeing the list of trips they'll be expected to fork out for during the coming school year.
"The Bank of Mum and Dad was formed after a drunken night out in Benidorm in 2008, and I don't think either of the directors ever expected the demands that would be placed upon them by new customers, at least one of whom was unplanned," said one Dad.
"Our capital reserves have been almost exhausted by excessive exposure to the currency markets, specifically buying enough Euros for a family of four to go to Zakynthos for two weeks in August."
Mum and Dad have also been accused of a series of unwise deals on the swaps market after arranging several exchange trips to France.
"The only way we're going to be able to weather further calls upon equity this term is if the government just prints a load of money and gives it to us like they did for everyone else," they told me.
Reports indicate that ideas to recapitalise the bank have included a hostile liquidation of Gran and selling her house, or at least winding her up and relocating her to smaller premises.

ORANGE IS THE NEW BLACK


Further to calls for President Trudeau's head after photos of him revealed he actually 'blacked-up' for fancy dress parties as a teenager, the Oompa Loompa community have responded in anger after yet more photos of an 'oranged up' Donald Trump have emerged.


There has been an incessant supply of photos and video footage of the US President wearing bright orange face paint during his election campaign and his current presidency, and the short citizens of Loompaland have today called for his habit of doing so to end.
"We all know that 'blacking up' is racist and offensive to all, but why are we not calling out the leader of the free world on his daily habit of 'orangeing up'?" questioned a spokesperson for the Oompa Loompa community.
"We find it deeply offensive that he applies orange face paint every day – presumably for comedic effect, who knows – and everyone just accepts it as 'normal'. He even tried to blame his bizarre appearance on 'energy-efficient' light bulbs the other day, which is plainly ridiculous as you could still see the brush strokes on his cheeks and the areas around his eyes and ears which he deliberately left a lighter shade, to caricature us. No-one does that to themselves to look better – it's an obviously transparent attempt to publicly show his disdain for Oompa Loompas everywhere. His office is loving it, loudly asking 'how can it be racist if Oompa Loompas aren't a race?'"
The White House is yet to respond to the allegations, but 17-year-old hairdresser, Sharon, from Essex commented,
"I don't get it – he looks perfectly normal to me."
HOME FRONT NEWS

Once again, my health has let me down and not allowed me sufficient time and energy to update this page for you. For about eight weeks now, at a time when asthma sufferers aren't affected unduly by the weather, I've been suffering. It may have been down to to the high levels of humidity we've been experiencing but usually it's the approach of Autumn that sees our breathing at its worst.
I'd been putting off visiting the Doctor as I'd convinced myself that I'd soon be back to normal. I was wrong and, as I had received a text from the surgery to say that I was due a flu jab and would I make an appointment for it, I thought I'd broach my problems with them at the same time. Not as easy as it seemed. I phoned them and, after a full twenty minutes wait, a receptionist finally answered the phone, only to tell me that they didn't actually have any vaccines yet so would I please phone back in two weeks time. No apology for sending me the text was forthcoming. In the event, I booked my appointment last week after I had taken an early morning stroll to the Doc's to take advantage of their walk-in service. I arrived at 7am and there was already a queue forming outside the surgery entrance. They let us in at 7.30 and I was seen at 7.50. When I came out at 8.05am, notices had already been place on the counter to say that the walk-in service was fully booked and there would be no more that day! Bad luck for the poor old souls who don't have the strength to get out of bed early or the speed to get to the surgery in less that half an hour on foot.
My examination was thorough though and, along with my explanation of how I had been feeling, the Doc agreed that it was unusual for me to have been feeling as bad as I had at that time of year. The outcome was that I have been prescribed a stronger antibiotic to help clear the copious amounts of phlegm, I am to have a chest x-ray later this Monday morning, an ECG and blood tests on Tuesday and the Doc has written to the hospital about an appointment for me to have an endoscopy, as I've also been experiencing trouble trying to swallow something as small as my tablets (on three occasions) and green peas (twice)! I'm looking forward to it all as, hopefully, the answers will be found. Oh, incidentally, I finally had my flu jab on the Saturday just gone and, as ever, I've been plagued with flu-like symptoms ever since. It happens every year but tends to last no longer than three days. As I'm at the hospital in a short while I thought I'd take a bath. Bad choice. I'd hate to think it was advancing years but it was an effort and exacerbated the breathing problem. I think I'll advertise for a couple of handmaidens to solve it and, no doubt, create another problem with the wife.
Whilst I was attending to all things health related, my wife crashed the car again last week. When interviewed by the Police she said in her defence that the man she collided with was on his mobile phone and drinking a can of beer!

The Police's response was that he can do what he likes in his own living room.

To cheer the wife up I suggested an early night to bring some of the passion back into her life and take her mind off the accident. I stripped off and go into bed first and when she finally joined me I said in my deepest sexy voice,
"I'm not wearing any underwear."
To which she replied, with an air of sultry disinterest,
"I'll buy you some tomorrow."

Do you know what, I'm going to let her, too. I do need some new pants and it'll save me having to traipse round the shops or, rather, spend time comparing cost on the Internet. changed my attitude after talking to a friend of mine. He's a retired umpire and doesn't lift a finger now.
I've also got a mate who's a Policeman. He's not as very happy one as he's being pestered with phone calls from a man calling himself Algebra. He knows this is probably an alias but has asked me to let you all know in case you have any knowledge of this person and can help put a real name to him. If you do know him, please tell him that the Police are fed up with his calls asking them to find his x. Furthermore, it's their belief that she's unlikely to come back and he shouldn't need to ask y.
I'm convinced, whether we like it or not, men should do the household shopping. My wife never checks to see what we've already got in the way of food before she does the weekly shop. Consequently, we end up with packets and packets of the same food spice and jars and jars of some bolognaise sauce or other. I go through them every so often when she's not looking and throw some out. she doesn't even notice. I'm also pretty sure that she buys bananas just to watch them die a slow death in the fruit bowl. It's a non-resolvable problem as she refuses to let me go shopping with her because I throw far more into the shopping trolley than she ever does but at least I do go for variety. With her we end up with much the same stuff every week and it's got boring. It's always been a bonus for me not to have to go shopping, really, as it's never been my idea of a fun day out.
Talking of fun days out - my daughter's due back from Barcelona today. She didn't say who she was flying with. Hope it's not Thomas Cook.
All being well, I'll bring you a fresh Home Page (well, as fresh as old jokes allow it to be) faster than I brought you this one.
By the way, I'm only responsible for the things I write not for what you understand.
TTFN,
Mark
JOKES OF THE WEEK
A Mormon was seated next to an Irishman on a flight from London to the US.

After the plane was airborne, drink orders were taken. The Irishman asked for a whiskey, which was promptly brought and placed before him. The flight attendant then asked the Mormon if he would like a drink. He replied in disgust,
"I'd rather be savagely raped by a dozen whores than let liquor touch my lips."

The Irishman then handed his drink back to the attendant and said,
"Me, too, I didn't know we had a choice."

* * *
Three couples are trying to get married at the same church. There is a young couple, a middle-aged couple, and an elderly couple. The three couples meet with the priest and discuss when they can get married.

"If you wish to get married in my church, you must all go one month without having sex," says the priest.
One month later the three couples return to the church and talk to the priest. He then asks the elderly couple, "Have you completed the month without sex?"
"Yes we have, it was easy," replies the elderly couple.
"How about you?" He asks the middle-aged couple.
"It was hard, but we didn't have sex for the whole month," they respond.

"And how about you two?" He asks the young couple.
"No we couldn't do it," responds the boyfriend.
"Tell me why," says the priest.
"Well my girlfriend had a tin of tomatoes in her hand and she accidentally dropped it. She bent over to pick it up and that's when it happened."
The priest then tells them, "You're not welcome in my church."
"We're not welcome in the Sainsbury's either," says the boyfriend.
* * *
Bob is walking down the road one day, when he happens to see an old school friend, Ray, a little ways up ahead.
"Ray, Ray, how are you?" he greets his old friend after getting his attention.
"Not so good," says Ray.
"Why, what happened?" Bob asks.
"Well," Ray says, "I just went bankrupt and I've still got to feed my family. I don't know what I'm going to do."
"Could have been worse," Bob replies calmly. "Could have been worse."

A month or so later, Bob again bumps into Ray, in a restaurant.
"And how are things now?" he asks.
"Terrible!" says Ray. "Our house burned down last night."
"Could have been worse," says Bob, again with total aplomb, and goes about his business.
A month later, Bob runs into Ray a third time. "Well, how goes it?" he inquires.
"Oh!" says Ray. "Things just get worse and worse. It's one tragedy after another! Now my wife has left me!"
Bob nods his head and gives his usual optimistic-seeming little smile, accompanied by his usual words: "Could've been worse."

This time, Ray grabs Bob by the shoulders.
"Wait a minute!" he says. "I'm not going to let you off so easy this time. Three times in the past few months we've run into one another, and every time I've told you the latest disaster in my life. Every time you say the same thing: 'Could have been worse.' This time, Bob, I want you to tell me: how in Heaven's name could it have been any worse?"

Bob looks at Ray with the same little wisp of a smile.
"Could have been worse," he says. "Could have happened to me."
* * *
The world's leading expert on European wasps walks into a record shop.
He asks the assistant
"Do you have 'European Vespidae Acoustics Volume 2? I believe it was released this week."

"Certainly," replies the assistant. "Would you like to listen before you buy it?"
"That would be wonderful," says the expert, and puts on a pair of headphones.

He listens for a few moments and says to the assistant, "I'm terribly sorry, but I am the world's leading expert on European wasps and this is not accurate at all. I don't recognize any of those sounds. Are you sure this is the correct recording?"
The assistant checks the turntable, and replies that it is indeed European Vespidae Acoustics Volume 2. The assistant apologizes and lifts the needle onto the next track.
Again the expert listens for a few moments and then says to the assistant, "No, this just can't be right! I've been an expert in this field for 43 years and I still don't recognize any of these sounds."
The assistant apologizes again and lifts the needle to the next track.

The expert throws off the headphones as soon as it starts playing and is fuming with rage.
"This is outrageous false advertising! I am the world's leading expert on European wasps and no European wasp has ever made a sound like the ones on this record!"
The manager of the shop overhears the commotion and walks over.
"What seems to be the problem, sir?"
"This is an outrage! I am the world's leading expert on European wasps. Nobody knows more about them than I do. There is no way in hell that the sounds on that record were made by European wasps!"

The manager glances down and notices the problem instantly.
"I'm terribly sorry, sir. It appears we've been playing you the bee side."
* * *
A Native American chief had three wives, each of whom was pregnant.
The first gave birth to a boy. The chief was so elated that he built her a teepee made of deer hide.
A few days later, the second gave birth, also to a boy. The chief was very happy. He built her a teepee made of antelope hide.
The third wife gave birth a few days later, but the chief kept the details a secret. He built this one a two story teepee, made out of a hippopotamus hide. The chief then challenged the tribe to guess what had occurred.
Many tried, unsuccessfully. Finally, one young brave declared that the third wife had given birth to twin boys.
"Correct," said the chief. "How did you figure it out?"
The warrior answered,
"It's elementary. The value of the squaw of the hippopotamus is equal to the sons of the squaws of the other two hides."
* * *
A woman has twins and gives them up for adoption.
One of them goes to a family in Egypt and is named Amal. The other goes to a family in Spain. They name him Juan.
Years later, Juan sends a picture of himself to his birth mother. Upon receiving the picture, she tells her husband that she wishes she also had a picture of Amal.
He responds,
"They're twins! If you've seen Juan, you've seen Amal."
* * *
THOUGHTS FOR THE DAY
When you clean out a vacuum cleaner does it make you a vacuum cleaner?
You never really realise what you have until it's gone. Toilet paper is a good example.
Laughter is the best medicine. But if you're laughing for no reason perhaps medicine is what you need.
Why does the USA still have Labour Day? Why haven't they outsourced it to China?
Have you noticed that people who believe that life is predetermined still look before they cross the road?
If I were a goose and unsure of my sexuality would it make me transgander?
Is Europe a country now?


* * *
* * * * *
The Home We Called Sloane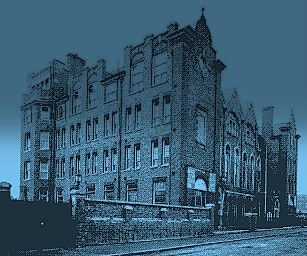 The Sloane building seen from Hortensia Road in 1908

The Sloane building was 100 years old in 2008, although it didn't actually start life as a boys' school until after the First World War, during which it served as a hospital. It still stands and many memories are, no doubt, ingrained in its walls along with the odd name and ribald comment. Who knows what the future holds, despite its Grade II listing on May 7th, 2002. Grade II listed buildings can be altered, extended, or even demolished, but only with Local Authority consent, so it may be that the building is considered historically or architecturally interesting enough for it's fabric to remain untouched. Some consideration may have been given to it having been the first purpose-built secondary school in London, and it is certainly one of only 3% of all ages of listed buildings that was built in the 20th century. Schools generally are seen as a good investment by developers because they're easy to convert. They are likely to be structurally sound because the authorities will have inspected them regularly to ensure they comply with Health and Safety requirements.

Sadly, Sloane Grammar School for Boys only lasted 51 years, from 1919-1970. John Binfield, in one of his poems writes -
... the school, with
All its past, was sucked into a huge
Turbulent sea of glass in Pimlico
And sank without trace. "full fathom five..
Sea nymphs hourly ring his knell.
Hark, now I hear them. Ding-dong bell".
Should the building survive in the form we all remember, there is still a chance that some of us will be around in 2019 to celebrate what would have been its centenary as a boys' school, had it remained in existence.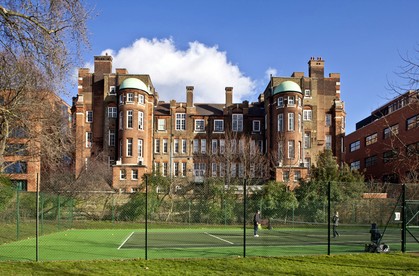 Sloane seen from the rear in 2014
* * *
Whatever our own personal reasons for it doing so, the school will still haunt most of us even if it disappears altogether. With that tenuous link, here's a poem that I came across in a copy of The Cheynean -

The Ghost of Sloane


When London's asleep and the School very quiet,
No sound of footsteps, no sound of a riot,
No sound of even the shuffle of feet,
No sound of the creak of a pupil's seat,
Out of the darkness the ghost of Sloane
Awakes from rest with a sigh and a groan.
Then up he arises to haunt the School
Climbing the stairs in the guise of a ghoul.
He shuffles and clanks down each corridor
Into the classrooms where stand desks galore.
He examines each desk and checks the boys' work,
Allots ghostly marks in the dark and the murk.

If you ever lose books from out of your desk,
And the teacher upbraids you and calls you a pest,
Just tell him my story, however tall,
Of the white shrouded phantom that haunts the School Hall.

J. Hollingshead (3C)

As for us, the boys who used to attend our Chelsea school, we probably considered ourselves 'Chelsea men' but I doubt that many of fitted the description in this poem, written when he was in the 5th year by one time Sloane Schoolboy, A R Doubledee. I get the impression he didn't particularly approve of the 'Beatniks' of the late 50s and early 60s that he found himself sharing Chelsea with or, as he called them the 'Weirdies' -

The Weirdies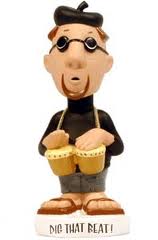 The Chelsea man is excessively queer,
He only drinks coffee and doesn't like beer.
He's always "chatting" the girls, and yet
This seems to make him "one of the set".

His unkempt chin and uncut hair
Go with his feet which are usually bare.
If he wears shoes, they've never got soles,
And he's usually found in Bohemian holes.

His outsize sweater is generally black
Contrasting well with his shorty mac.
He wears his clothing merely to show
That he can keep up with the boys of Soho.

To find a girl he doesn't look far,
But into the nearest coffee bar,
Where he's sure to meet a Bohemian "yob".
They're all from Chelsea - what a mob!

The girls with hair right down their backs
Wear irregular clothes that look like sacks.
They walk about wearing father's sweater:
I really don't see why he should let 'er.

Their gaudy clothes of reds and greens
Match up with the style of their men-friends' jeans.
Now that's how it goes with the latest style:
Girls on their faces make-up pile,
The men wear anything they can find -
I shouldn't stare, I should just act blind!

A.R. Doubledee (5b)
* * *

ANNOUNCEMENTS APPEAR BELOW
ONCE YOU'VE LOGGED IN