Sloane Grammar School boy, if you seek your memorial,
look around you.




DON'T FORGET!! -
PLEASE CHECK THE ANNOUNCEMENTS BOARD AT THE FOOT OF THIS PAGE FOR ANYTHING IMPORTANT and, after you Log In, the CALENDAR OF EVENTS PAGE FOR DETAILS OF FORTHCOMING EVENTS.
If you're having trouble logging in because you've forgotten your Password, click on Forgot Password? inside the Classmate Login box that appears after you click Sign In and you'll be Emailed a link to reset it.

You'll find other helpful tips under REMINDERS below.


The Sloane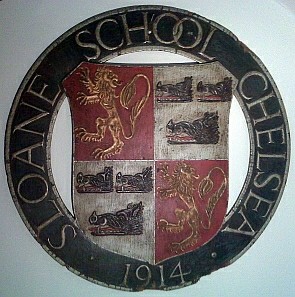 Hello and Welcome to

Mark Foulsham's

Sloane Grammar School website
If I built it I knew you would come

A School that invited loyalty
(Quote by Don Wheal)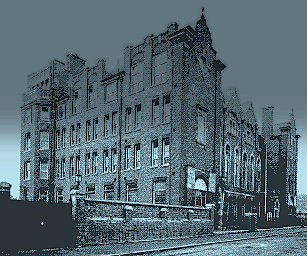 Gone But Not Forgotten
'Men are we, and must grieve when even the shade
Of that which once was great is pass'd away.'

William Wordsworth
On the Extinction of the Venetian Republic

You may think you're done with the past but the past isn't done with you!


"The merits of a school are judged as much by the men it produces as by their achievements as boys" -
(Old Cheynean D.J. Cowie, March 1929)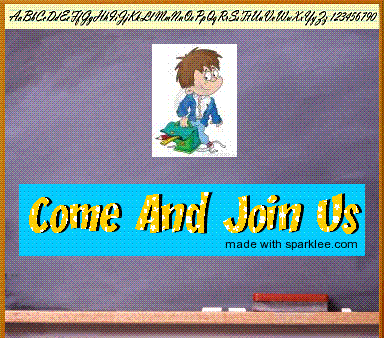 Register and link up with old school friends again and become part of Sloane Reunited.
If you were a pupil or member of staff at Sloane you qualify to register for the website. Click on Missing Classmates at the top of this page to see if we've been expecting you. If you see your name click on it and follow instructions. If your name's not there click on BECOME A MEMBER to learn more and then click the ADD NAME button to start the ball rolling or click Contact Us at the top of the page or the Click Here To Register! button below if you're already sure you want to join us. Read what you see then complete the box at the bottom of that page to ask me to add your name to the list.
It's Free, it's Easy, it's Secure
and
You're Never Alone As A Sloane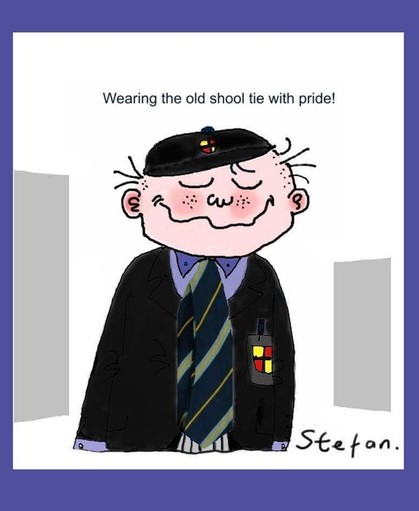 Self-portrait by Stefan Bremner-Morris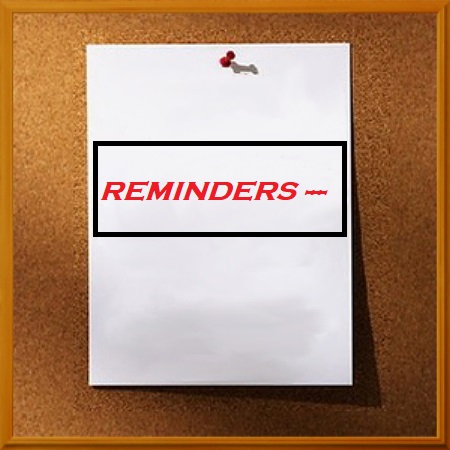 If you're a member, click on an image (



) at the top for more.

Here's what you'll find -

= Messages waiting for you. The red bubble shows how many.

= Website activity. Check for things you may have missed.

= Member functions like Profile, Contact, and Password changes.

AND -

If you're already a member please remember to keep your Email address up to date using Edit Contact Info, to be found by clicking on

the image at the top of the page.

Please don't forget to use the Notify Me page under the

image to make selections that will help you keep in touch as well as help you enjoy all the website has to offer.

You may already have the latest version of Adobe Flash Player but your browser no longer uses it automatically and it will not be supported at all after 2020. The Members Online feature uses Flashplayer (as do some animations and slideshows) so if it can't be seen clearly in the bottom right of your Home Page, click your mouse on what you can see and you'll be prompted to run Flashplayer. Agreeing will see the Members Online window re-appear. The same applies to animations and slideshows that don't show automatically. Use your Search Engine to search the web for how you allow Flash automatically in the browser you use.

Please remember to Log Out when you leave the site by using the Log Out button to be found under the

image at the top of the page.


AND FINALLY, IF AT ALL POSSIBLE, -
Please let a close relative know of your participation in the Sloane website and show them how to use the Contact Us page to notify me in the sad event of your death. Not only will this allow me to notify other members, it will also put a stop to any website generated emails finding their way to your Inbox. Thank you.
Come on in!
Don't be late!
This is one detention
You'll be pleased to take.


A WARM WELCOME

to fellow Cheyneans and passers-by, from the Official Sloane Grammar School 1919-1970 Old Cheyneans and Friends web site.
Mark Foulsham, at Sloane 1963-70, created this site in August 2008 to record for posterity all that I can, and for all those who attended Sloane or simply have a Sloane connection, to share and enjoy. Feel free just to browse or, if you feel you qualify to join us, make full use of the site by becoming a Registered Classmate. Click on the Click Here to Register button above to start the registration process. It's Free!
I'll also be happy to send a personal invitation to anyone else with a Sloane School Chelsea connection who you think might like to join us. Just enter their Email address in the MISSING CLASSMATES box to your right and click Send Invite.
We may not understand why but memories of our days at Sloane remain with us while others do not. Whether they're good or they're bad, I'd like to give all old boys the opportunity to keep those memories alive.

Aspirations and Objectives

Sloane never had a motto and although our school badge is based on the lion rampant and boar's head of the Cadogan family crest their motto, Qui Invidet Minor Est or He That Envies Is Inferior, is not really appropriate so I'll adopt the one to be found on the Coat of Arms of the Royal Borough of Kensington and Chelsea as it suits us nicely -

Quam Bonum In Unum Habitare

(What A Good Thing It Is To Dwell Together In Unity)
It is hoped, in some small way, to be able to have similar objectives to those stated for the first issue of The Cheynean in December 1926 -

"To record faithfully the major activities of the School, to promote and foster a corporate spirit in the School, to excite a greater keenness both in the games and in other phases of its social life, and to serve as a link between present members of the School and the Old Cheyneans". -

and also to bring together, once again, old friends and classmates, and those of us who have outlived the school and share a common interest in its history and its future.
Sadly, I've no memory of having ever sung or even heard a school song but apparently one was written by music Master Mr Seymour Dicker in 1928, and was first sung in July of that year by pupil J E Bush. What became of it after that first performance is a mystery but it contained the lines -
"Salve, the School and its scholars so keen,
Long may they keep its memory green."
If you've any memories of Sloane you'd like to share, use the Contact Us page to send them in and, whilst you're there, register for the site as well.

Once you've registered, you can activate the Instant Messaging feature that allows you to hold a 'real-time' online conversation with anyone else who has logged on to the website. You can also send a message to someone else on the site via the Message Centre or by using their Profile. Click on their name on the Classmate Profiles page then click on the red 'Send ? a private message' at the top of their Profile.

After you've registered, why not take a look at all the Classmate Profiles ? Even if you don't know the person involved, the information they've put on their Profile can be interesting, illuminating and fun, and often brings back memories of something you thought you'd forgotten about.
If, at any time after becoming a member, you're unsure about anything click on this Using This Site link for an explanation or contact me direct via the Contact Us page.
* * * * *
Why Not Take a Look at Where your Classmates are Living?

Find out the Postcode of a Classmate from their Profile (if they've agreed to let everyone know it) then Click on the link below, enter the details where it says 'Address', then Click on 'Go'. Not every country is covered yet and those that are have limited coverage, but it's worth a try.
Here's the link. Have fun - http://www.vpike.com/

* * * * * * * * *
FRONT PAGE NEWS
100th Anniversary Of World War I Armistice

My 5 year-old grandson asked me the other day why it is that we shouldn't forget the war we commemorate on Armistice Day each year and all those wars that followed, seemingly continuously, after. It wasn't as easy to explain as I thought it would be but I believe the look in his eyes told me he understood. When I was his age my father made me stand in silence at 11am on Remembrance Sunday. I suspect very few children living in developed countries do today. That may be due to the ending of the Second World War being much closer to our lives than it is to theirs and to their lives being a little easier because of it. I just hope they don't forget completely that they live the life they live, in large part, to the sacrifice made by their ancestors or that, in large parts of the world children still suffer the ravages of war.
On November 11, 1918, world leaders signed the Armistice ending World War I and its four years of bloody conflict. It may only be a number but 100 years is an especially poignant reminder of the unselfish sacrifice made by so many that we may live today.
The total number of military and civilian casualties in World War I, was around 40 million. There were 20 million deaths and 21 million wounded. The total number of deaths includes 9.7 million military personnel and about 10 million civilians. The Entente Powers (also known as the Allies) lost about 5.7 million soldiers while the Central Powers lost about 4 million. Classification of casualty statistics Estimates of casualty numbers for World War I vary to a great extent Military casualty statistics listed here include combat related deaths as well as military deaths caused by accidents, disease and deaths while prisoners of war. Most of the casualties during WWI are due to war related famine and disease. Civilian deaths due to the Spanish flu have been excluded from these figures, whenever possible. Moreover, civilian deaths include the Armenian Genocide.
World War I casualties came from many countries and losses were even suffered by nations who remained neutral during the conflict. This link gives an insight into the degree of death and injury -

As we're all aware, the 'war to end all wars' did no such thing and sacrifice continues to be made on a global scale. Whatever we think of war, its rights and its wrongs, there is a sense of blind duty coupled with the belief that what they fight for is right that leads men and women on. The majority, on all sides, have no choice, of course; they chose a career that could end their life early and we respect their choice and are grateful for it. Their loss is no less great than that suffered by the volunteer or the family and friends of all of them, who had little say in the matter. We should remember them all -
Absent Friends
Remember those not here today,
Those unwell and far away,
Those who never lived to see,
The end of war and victory.
And every friend who passed our way,
Remembered as of yesterday,
It's absent friends we miss the most,
To all, let's drink a loving toast.
On November 11th, 1918 word hadn't reached everyone that 11am would see an end to hostilities and some American Generals were still sending their men into attack right up until the last minute. The last officially recorded British death was at 2 minutes to eleven but some died after 11am. Many French soldiers who died on the day actually have they gravestones inscribed with the 10th as their day of dying to hide the truth.
Many recorded their experiences of war in diaries and in verse. These are just two of the many forgotten stories of World War I -
Private Walter Stagles
3rd Australian Batallion
"On the morning of the attack they came, they came over in two great waves from the trenches, in great hulking mass. They were rather big men, the Turks, fine body of men. As they came over, they were shouting "Allah!" and blowing their trumpets and whistling and shouting, like schoolboys. As they got closer, within nice rifle range, we had the order to fire and we opened up with rapid fire and brought them down in hundreds, hundreds of them fell, and in front of our trenches. I should think that when the attack was over there would be anything from two to three thousand dead or dying in front of our brigade."

Captain Tom Adlam
7th Batallion, Beds and Herts Regiment

We always felt that someone up above was ordering things, and that they probably knew more about it than we did. We just carried on. I mean, we used to criticise them, saying "What the hell are they doing this for?" or something of that kind. But we always took it. It was being good soldiers, I suppose."

Sergeant Stefan Westmann
29th Division, German Army
All of a sudden the enemy fire ceased. Complete silence came over the battlefield. Then one of the chaps in my shell-hole said, "I wonder what they are up to," and another answered, "Perhaps they are getting tea." A third one said, "Don't be a fool, do you see what I see?" And we looked out over the brim of our shell-hole and there between the brick heaps, out had come a British soldier with a Red Cross flag that he waved at us. And he was followed by stretcher-bearers who came slowly towards us and collected our wounded. We got up, still completely dumb from fear of death, and helped them to bring our wounded into our trenches."

The wonderfully descriptive and often very moving poems written by soldiers of war are well known. Less well known are those written by women which include many protest poems written before those of Wilfred Owen and others. They often came out of the direct experience of nursing the victims of trench warfare but others record the pain of lovers, brothers and sons lost and are a moving record of women's consciousness at a momentous period of history. Here are a few examples -

Casualty

John Delaney of the Rifles has been shot.
A man we never knew,
Does it cloud the day for you
That he lies among the dead
Moving, hearing, heeding not?

No history will hold his humble name.
No sculptured stone will tell
The traveller where he fell;
That he lies among the dead
Is the measure of his fame.

When our troops return victorious shall we care
The deaf to all the cheers
Lacking tribute of our tears,
He is lying with the dead
Stark and silent, God knows where?

John Delaney of the Rifles – who was he?
A name seen on a list
All unknown and unmissed,
What to us that he is dead?-
Yet he died for you and me.
Winifred Mabel Letts

* * *
Despair

Half of me died at Bapaume,
And the rest of me is a log:
For my soul was in the other half;
And the half that is here is a clog
On the one that would always be doing
In days never to come again
Carry me into the darkness sir,
And put me out of my pain.

The best of me died at Bapaume
When the world went up in fire,
And the soul that was mine deserted
And left me, a thing in the mire,
With a madden'd and dim remembrance
Of a time when my life was whole.
Carry me into the darkness sir,
And let me find my soul.

If half of you went at Bapaume,
And with it your soul went too,
That soul has laid as a sacrifice
The half that was torn from you.
At the feet of the One who Himself has given,
Laid all that a man can give;
And then you will return to the other half
And show it how to live.
Olive E Lindsay

* * *
The Deserter

There was a man, - don't mind his name,
Whom Fear had dogged by night and day.
He could not face the German guns
And so he turned and ran away.
Just that - he turned and ran away,
But who can judge him, you or I ?
God makes a man of flesh and blood
Who yearns to live and not to die.
And this man when he feared to die
Was scared as any frightened child,
His knees were shaking under him,
His breath came fast, his eyes were wild.
I've seen a hare with eyes as wild,
With throbbing heart and sobbing breath.
But oh ! it shames one's soul to see
A man in abject fear of death,
But fear had gripped him, so had death;
His number had gone up that day,
They might not heed his frightened eyes,
They shot him when the dawn was grey.
Blindfolded, when the dawn was grey,
He stood there in a place apart,
The shots rang out and down he fell,
An English bullet in his heart.
An English bullet in his heart !
But here's the irony of life, -
His mother thinks he fought and fell
A hero, foremost in the strife.
So she goes proudly; to the strife
Her best, her hero son she gave.
O well for her she does not know
He lies in a deserter's grave.
Wnifred Mabel Letts

* * *
Since they have Died

Since they have died to give us gentleness,
And hearts kind with contentment and quiet mirth,
Let us who live also give happiness
And love, that's born of pity, to the earth.

For, I have thought, some day they may lie sleeping
Forgetting all the weariness and pain,
And smile to think their world is in our keeping,
And laughter comes back to the earth again.
May Wedderburn Cannan

* * *
Love, 1916

One said to me. 'Seek Love, for he is Joy
Called by another name'.
A second said, 'Seek Love, for he is Power
Which is called Fame'.
Last said a Third, 'Seek Love, his name is Peace'.
I called him thrice,
And answer came, 'Love now is christened Sacrifice'.
May Wedderburn Cannan
Please spare a minute or more this Armistice Day, or any day you choose or preferably every day, to remember.
* * *

BREAKING NEWS!!
MINIMAL ALCOHOL PRICING IN SCOTLAND HAS AN EFFECT!!

Lengthy queues of vans, LGVs and low-loaders were reported at the Scottish border recently when minimum alcohol pricing came into force.
As own-brand spirits went up by an average of £3 a bottle throughout the country, vehicle rental companies between Stirling and Langholm report bumper business due to thousands of Scots piling south with a desperate and serious urgency.
The A1 was reported to be 'chock-a-block' as far north as Musselburgh, and motorists were advised to avoid the A74 as if their life depended upon it, although that's normal.

"It was like one of the plagues of Egypt," Berwick off-license owner Jimmy told us.

"We looked unto the North and lo, there was a great darkness upon the land as of thousand two-ton vans coming forth from, well, the Forth.
"They descended upon us in their multitudes, and I'd sold clean out of WKD and White Lightning by half nine. Best day I've ever had."
NEW DIVERSITY LEGISLATION

Every company with more than 20 employees must hire a Goth by 2020 under new diversity legislation. The ruling, set to be introduced in a raft of legislation, means that companies will have to make provision for pleasantly dark corners and pints of cider and blackcurrant at all staff events, as well as ensuring other employees undergo awareness and sensitivity training.
Employers groups are understood to be considering a legal challenge to the law, after fears that the faint scent of patchouli oil and having to listen to Bloody Kisses on a loop might undermine existing corporate culture.

"We're just not sure how this will work in companies such as ours," said one HR Officer.

"Our trading floor is a hectic place and often very noisy, but the law now says we have to ensure that it's an environment where people can bring their cats, and we have to set aside a special room where they can go five times a day for completely unspecified reasons.
"Really, this is the thin end of the wedge. If this goes through then we'll have to employ shoegazers next."
Donald Trump pulling out of the Iran nuclear deal is not the first time he's hastily withdrawn without having a clue what he's doing, Stormy Daniels has told Iran. The adult film star, who many hope will be instrumental in bringing down Donald Trump, has reassured Iran and other coalition member countries including the US allies of Britain, France and Germany that Trump will likely come to regret his withdrawal decision.
"Oh yeah, I know how it feels for him to pull out suddenly and leave you feeling empty and sad," Daniels told reporters today.
"I think he'll regret it, much like he probably wishes he hadn't tried to cover up his many betrayals with porn stars and Playboy models.
"It's almost like he thinks pulling out is consequence-free, and leaves both parties as if you never.. err.. 'entered' in the first place. I would argue that Melania might beg to differ. I would also imagine the Iranian President is not happy with Trump, but on the plus side, I think Iran can expect a hefty bit of cash to find its way into his bank account from Trump's lawyer to try and cover up the whole mess he's created.
"Just make sure you keep a receipt so it can't be denied later."


Diplomats who are keen to avoid another messy Middle East war stressed that it is only a matter of time before President Trump is ousted by a prostitute, the Russian collusion scandal or a scandal involving Russian prostitutes after the mid-term elections made a small but minor impact.
The pleas follow Trump's decision to tear up the Iran nuclear deal, because it was 'an embarrassment', whereas using thousands of dollars of campaign funds to pay off a hooker and then lying about it isn't.
Meanwhile, the Iranians have insisted their nuclear programme is entirely for peaceful purposes and that if they had a deadly atom bomb they definitely wouldn't launch it straight at Tel Aviv.
Trump said,
"The decision to hand Iran a windfall of 100 billion dollars is irresponsible folks, especially when so many people are struggling to get on the property ladder. Here's what I think of the deal."

The President then rolled up a copy of the deal in front of the gathered press and blew raspberries down it.

BREXIT AND EUROVISION

With Britain again humiliated earlier this year by its European neighbours at the Eurovision Song Contest, Brexiteers have demanded a complete withdrawal from the competition, and for it to be replaced by a Commonwealth Song Contest.

"OK, so everyone in Europe hates us and never votes for our song – so what?" said leading Brexiteer Jacob Rees-Mogg.

"We don't need them. We'll have a Commonwealth Song Contest with loads of other countries instead. They all want to be in a singing competition with the UK anyway, everyone knows that. They're practically banging down the door asking for one."
Boris Johnson agreed, telling reporters,

"Instead of kowtowing to Brussels bureaucracy, we'll be free to trade artistic points with countries like India and New Zealand.
"What people need to understand is that these countries give us enormous global musical opportunities.

Johnson also stated that Commonwealth countries shared Britain's musical history,
"What with them all having been made to sing our national anthem in the past.
"I suggest our first entry be Rule Britannia. Sung by Cliff Richard. That's the kind of forward-looking Britain we should be building.
"The fact that the Commonwealth is made of up countries we spent centuries exploiting means that we'll be very popular and they'll be sure to all give Britain full marks and we'll finally win this thing. Let's take back control."
BREXIT 'NO DEAL' IMPLICATIONS

Liam Fox has insisted that a no-deal Brexit will not be the fault of the UK Government despite insisting in July last year that a deal with the EU would be the "easiest in history" to get.
However, the UK Trade Secretary and former disgraced Defence Minister has told reporters that his current view is that blame for the complete failure to deliver the thing he said would be easy, should not be laid anywhere at the door of the government.
He told reporters in Singapore,
"You have to understand that achieving even the easiest trade deal in history is well beyond the competence of this government.
"It's another year since the referendum, and what we failed to appreciate is that a negotiation such as this actually involves two sides, and when one of those sides clearly states it's position from the very beginning, and clearly articulates that the other side can't have certain things, what they meant was that the other side can't have certain things. It turns out that 'you can't have that' is not a secret code for 'of course you can have that' – which has come as something of a surprise to all of us, let me tell you."
However, Fox is confident the voting public will swallow his latest opinions without question.
He explained,
"I think that when it comes down to it, the people will realise that a no-deal Brexit will be the fault of the EU, for keeping their word, entirely consistently, from before the referendum and throughout the entire negotiation process. Politicians simply don't keep their word. That's now how this is supposed to work, and I think the British voters will recognise that, and let us off the hook accordingly."

POST BREXIT - DON'T PANIC!
Customs Hold-ups. Kent County Council's Solution
Kent County Council has announced that they will be installing Pay and Display machines at twenty-metre intervals along the stretch of the M20 towards Dover in anticipation of a no-deal Brexit. The move has arisen following predictions of lengthy lorry tailbacks due to border staff at the busy shipping port in Dover not quite knowing how to suddenly process a two to three thousand per cent increase in workload and paperwork with barely any additional resources assigned to help them.
The Council leader explained,
"Well we wouldn't want to give Project Fear any credence at all, as they are just lies put out by the metropolitan elite to sabotage us getting our sovereignty back, but just in case there are crippling tailbacks for miles and miles, we want to be prepared. We can't have lorries parking up and not giving us any money, even if they didn't choose to stop in the first place. The money raised – a mere fifty pence per twenty minutes, which is quite reasonable – is what we call part of the 'Brexit dividend', and shall be put straight back into the community, training the elderly to fill the fruit-picking vacancies or to become cleaners and things like that."

There is concern at the highest level of government that Britain may be running short of analogies for Brexit.
Since the EU referendum, politicians on both sides of the debate have been reliant on analogies such has 'Britain is like a regional branch of Markses that is going to benefit from Brexit's refurbishment,' 'the great steam-engine of Brexit will pull Britain into the world's fete,' and, of course, 'Brexit is like a lovely blancmange.'
However, it seems that with still quite a way to go before Britain actually leaves the EU, we may well be running out of analogies.
"This is a big problem," said one MP,
"We urgently need more analogies. Only yesterday, I was giving a speech on Brexit and referred to Brexit as 'like a big stick, ready to beat new trade into Britain'.
"I felt like a bloody fool, I can tell you. I mean, it just didn't make sense, or if it did, I certainly can't tell if Brexit being like a big stick is a good or bad thing.
"We can't all be Boris Johnson and just toss off a load of faintly Latin-sounding words and assume no one will check them. It is expected that, in the coming days, the government will establish a cross-party department for Brexit analogies. If we go on much longer without any top-drawer analogies, people might think the government don't know what we're doing.
After all, Brexit is like a pig riding a tractor to Norwich and…oh bugger it."
Sustenance
There will be adequate food; by which we mean there will still be plenty of squirrels milling about. The best way to hunt a squirrel is to hit it with a distance from a slingshot, although this takes skill and we are all sick of experts, so we suggest a Macho Man Randy Savage elbow job from a tree. You can either barbecue the squirrel over a fire, or hammer it flat and pop it into any toasters you haven't had to exchange for medicine.

A proposal to ban the eating of dog meat has caused a major rethink of plans for a post-Brexit Britain.
Whilst it is currently illegal to breed dogs for their meat or to buy and sell dog meat, it is still permissible to eat the meat of a dog that is legally owned, a loophole that the Government hoped to exploit during the post-Brexit food shortages that now seem inevitable.
"Whilst I think descriptions of post-Brexit Britain as an irradiated wasteland with bands of savages fighting over the last pot of Shipham's meat paste are an exaggeration," said Minister for Brexit Dominic Raab,
"It is fair to say that we were relying on people being willing to kill and eat the family dog as a means to tide over any food-shortages that may occur. Because, as a Government, we don't really understand how the agricultural and food industries work. I suppose we should have googled it before we started all this but, well, we are where we are."
Mr Raab is already considering alternatives to eating dog after Brexit.
"Well, I suppose there's cat, isn't there? Although cats are quite small, so there won't be quite as much to go round. You might want to take a look at your family and if you do have a sickly and weak child, ask yourself if he's ever going to contribute anything more to society than being a hearty Sunday lunch with plenty of leftovers."
Mr Raab urged people not to worry though, because even if plans to eat dog, cat, or a sickly child fall through, the Government has a backup Brexit plan to fall back on.
"Oh yes, the backup plan is for Britain to divide up into bands of savages and fight over the last pot of Shipham's meat paste in an irradiated wasteland.
"Sovereignty!"

Local Government
Local governments will be replaced by gangs fighting for territory and pride. Think under-rated 70s movie The Warriors. The leader of the council will be whoever is the best at fighting. Your bins will probably be emptied at the same rate.

Immigration
Nobody will want to come here anymore probably, except for that kind of hippy tourists who enjoy visiting desolate countries and making Facebook posts about how much it changed their souls. Even more reason then to wonder why the government needs to expand our airport capacity.

The NHS
The hospital buildings will have been ransacked and the doctors and nurses long since left either for their home countries or to better countries that still have a working payroll infrastructure. A kindly witch doctor will visit your district once a fortnight and say a funky voodoo prayer over any illnesses you have. It will be rubbish and you are going to die if any of your wounds become infected, but it will still be more effective than homeopathy.

Finance
We will be returning to a system of bartering. You can get a chlorinated chicken if you tarmac somebody's driveway or something.

Benefits and pensions
Lol no.

The Government has issued a series of guidelines for what to do in the event of a no-deal Brexit.
These include how to make a basic shelter for you and your family, a safe way to cook rats to provide sustenance, and some basic hand-to-hand combat techniques for fighting over the last toast topper in Tesco.
"We don't want people to panic," said Dominic Raab, Minister with responsibility for national self-harm. But we do have to prepare for the possibility of a no-deal Brexit and the inevitable societal collapse that it will bring. The good news is that if people follow these guidelines then a no-deal Brexit should only have a low to medium mortality rate."
Mr Raab confirmed the one thing that the public should take from the guidelines.
"Rats are a great source of protein. We have a huge rat population in this country and by cooking and eating them, we could survive a no-deal Brexit for two to three years."
Nigel Farage, a man ON the radio, said the guidelines were just more 'project fear'.
"Typical scare tactics," he told anyone willing to listen.
"These guidelines make it seem like building a shelter in the woods is difficult. It's easy. As for rat, I'm sure it's very tasty. The people knew they would have to eat rat when they voted for Brexit, so we should just get on with it."
The guidelines will be available on the Internet but the public is urged to print them off before post-Brexit power rationing begins.
People capable of watching the news have asked themselves whether Jeremy Corbyn actually believes we'll be better off outside the EU. After Corbyn was asked several times if he thought the UK would be better off outside the EU, where a simple yes or no answer would suffice, viewers were left none the wiser by each of his rambling responses. If Jeremy Corbyn chooses to answer a question about whether the UK will be better off outside the EU with a list of things his government would do, then that is the new gospel.

EU citizens have sought clarification on Dominic Raab's announcement that EU citizens currently resident in Britain will be allowed to stay following Brexit. There is concern amongst these people that staying in Britain might become mandatory once he nation realises the trouble they'll be in without them.
"Look, don't get me wrong, it's a very sweet gesture," said a Polish man currently resident in London while he works in one of our hospitals helping sick people get around all day. "But stay here? After Brexit? Are you people crazy? You'd have to be mentally deficient to want to cut yourself off from a free and open Europe where you can travel where you like and live and work anywhere. No offence, obviously."
The worry amongst the EU citizens is that if they aren't able to leave the country after Brexit, they may all turn into awful old men who look like meat and shout angrily about things they don't understand.
"I watch your Question Time," continued the Pole.
"I see the old men shouting, I do not want to become them. No human being's face should become that colour through anger. It's not natural. I see plenty of people that colour at the hospital. It never ends well."
However, whilst there is concern amongst EU citizens regarding the announcement, there is no panic yet.
"No, I'd like clarification, but I'm not overly worried about it yet," said the Pole. I mean, it's just a senior Tory saying something about Brexit. Obviously they'll be saying the polar opposite again soon."
The idea that people should have a vote on the final terms of the Brexit negotiation is a huge affront to democracy, according to people unfamiliar with the meaning of the word. With the idea of a People's Vote gaining traction across the country, the prospect of another referendum on the terms of our exit from the EU is starting to look like a possibility, though admittedly a very remote one. However many Brexit supporters have insisted that giving the people a vote on the terms of the deal would be a massive betrayal of those very same people.
"Letting the people decide the direction of the country is not a democracy," insisted one Brexiteer. "Democracy is about the people deciding the direction the country goes in, and when that direction has been decided, democracy dictates that you keep going – regardless of the obstacles or dangers in the road. And you never ask them for directions ever again. Asking people if they've changed their mind is a massive betrayal of who they were when you asked them last time. People don't change. Opinions don't change. Circumstances don't change – so why should a person's vote? Everything stays the same, forever, which is why Robert Walpole is still prime minister and the Whigs retain their parliamentary majority."
Remain supporters have some sympathy for those opposed to a People's vote, however, one told me,
"Look, I think leaving the EU is a mistake, and I think the facts back up that assertion. But, if the people still want to leave the EU when there is an actual Brexit deal on the table to evaluate, then so be it. I don't know why Leave campaigners are so scared of another vote – if no-one has changed their mind about leaving the EU then it's a foregone conclusion anyway, but if they have changed their mind, then surely it's democratically right that we listen to them?"
DATA PROTECTION LAWS
The new General Data Protection Regulation laws designed to stop everyone receiving unwanted email resulted in the generation of billions of terabytes of unwanted email as every company ever is emailing you to tell you about it.
Spam email accounted for 59.5% of all email traffic in 2017, though it has recently been surpassed by emails 'informing' you of General Data Protection Legislation, which accounted for 99.9999% of email in your inbox in recent months.

When some read about GDPR coming in, they thought, 'Thank goodness for that! I will now receive much less email now that they have to ask me for permission that they can email me!' But, since the legislation, they have received myriad emails from EVERY COMPANY THEY HAVE EVER DEALT WITH informing them about GDPR, telling me what it is, asking me whether I know what it is, do I know what is and do I want to know what it is.
Furthermore, they received further emails from EVERY COMPANY THEYHAVE EVER DEALT WITH asking if I would I like to still receive emails from them, followed by another email telling me that if I don't respond I wouldn't be receiving emails from them, somewhat ironically followed by another email asking me if I am willing to take the risk of never receiving emails from them, followed by another email asking me if I am sure I am willing to take the risk of never receiving emails from them again.

One regular emailer put on his Out Of Office autoreply, but was subsequently arrested for bringing down tens of thousands of corporate servers up and down the country
THE CIA

The CIA has updated its list of acceptable enhanced interrogation techniques to include a vegan dinner party, much to the disgust of human rights organisations across the globe.The update comes after further analysis suggested a lack of reliability associated with evidence gained through traditional torture techniques, such as waterboarding.
A CIA source told me,
"The simple fact is that our adversaries are getting wise to our existing interrogation techniques, going so far as even to train to withstand waterboarding, so the intelligence it delivers is now mostly worthless. We've tried isolation, keeping people in solitary confinement for long periods of time, but that too, is proving less effective as time goes by. Even loud music for days on end delivered very little these days.
However, we have discovered that people will do anything, and I mean anything, to avoid a vegan dinner party. Even the merest suggestion that we will force them to sit and eat a vegan meal with half a dozen enthusiastic vegans is enough to have most subjects singing like a canary. So far not a single detainee has lied to us. One didn't break from the threat itself, but after putting them at the table with the vegans, it took just twenty minutes being lectured on the cruelty of meat to have him give up his entire network. We don't think it's 'cruel and unusual' in the traditional sense of the phrase. We're just adapting to a rapidly changing intelligence landscape."
It was suggested that the CIA might have difficulty getting vegans to take part in the process However, my source told me,
"Surprisingly, no, it's been pretty easy – we asked around, and it appears absolutely every single Vegan we reached out to can't wait to sit down and tell someone all about it."

EXAM RESULTS

More than one in four A-Levels were graded at A or a* this year, according to reports this morning.
This means the tests are too easy or the kids are smarter than you were, leading to educational leaders everywhere to either call for the tests to be made harder or for us all to shut up and appreciate the fact that some whip-smart young people will be running our nursing homes.
"The results this morning prove that this is either a national disgrace or truly fantastic news for the country," said A headmaster.
"The children in our education system have either got incredibly lucky, or they've been working their socks off to achieve their results. I have to say, I'm either very shocked or very proud of them. I would either like to see the tests get harder in future, or for our children continue to be this smart, depending on which suggestion is the right one.
"Either way, the good news is that it keeps those interfering from Ofsted off of my back for another year."
An A-Level student, when interviewed, said, "I either can't believe my luck or I'm glad all of my hours of diligent revision have finally paid off. I'm looking forward to going to either Oxford University or North Anglian Polytechnic.

HOMELESSNESS
The government has pledged to end homelessness with new measures to redefine what counts as a home.
With figures showing that homelessness is now at record levels in parts of the country, Whitehall officials have insisted they will stop at nothing to make those figures look much better.
Housing Secretary James Brokenshire explained, "We intend to eradicate homelessness in this country, and rest assured our commitment to this aim is absolute. We have to look at the entire issue, and realise as a society that so many people don't have a home purely because of how we have chosen to define 'a home'. Why was it arbitrarily decided that a home should be made of bricks and mortar? That seems a little discriminatory if you ask me. If you have a nice big box where you rest your head each evening, why not call that a home? Are we such snobs that it can't be a home unless it has electricity, running water and a huge collection of furniture from IKEA?"
The redefinition of a home is already helping with the homelessness figures, with many formerly homeless people now being classified as being on the first rung of the housing ladder.
One London homeowner, said,
"Yesterday I was a homeless man on the street, looking for spare change in the hope of a hot meal and a place in an overnight shelter to maybe get a shower. Today, I am the proud owner of a compact and bijou high-street starter home in a highly desirable city-centre location. Thank you Theresa May!"

AMAZON AND TAXES
Amazon has claimed that they were unable to give the UK treasury their full payment of tax as no-one was at home to receive it, according to reports.
The company paid just £1.7m in tax despite profits of £80m, leading questions to be asked about when the rest might be delivered.
An Amazon spokesperson told me,
"There is no doubt that we owe significantly more than the relative pittance we have paid, but the problem was that the parcel containing the cash was too big to fit through the treasury letterbox, and when no-one came to the door within 8 seconds of knocking, we were left with no choice but to take it away again. And we couldn't chuck it over the fence as Downing Street is a terrace. We couldn't leave it with a neighbour because they hadn't set their preferences to say we could."
He went on,
"As a token gesture, we shoved a handful of notes through the letterbox – it was around a tenner, twenty quid maybe – and we will obviously attempt re-delivery of the outstanding amount at some unspecified time in the future. Probably within the next decade or so. If the treasury had opted to sign up for our Prime service then this wouldn't have been an issue. Just a suggestion."
It is believed that no-one answered the door at Number 11 Downing Street as they were all too busy arguing over who might be willing to take responsibility for negotiating and paying the Brexit divorce bill.
LATE FOOTBALL NEWS: GERMANY WINS ON APPEAL

German fans are celebrating today after a VAR (Video Assistant Referee) appeal led to Geoff Hurst's second goal in the 1966 World Cup being disallowed.
The 1966 World Cup Final had ended 2-2 after ninety minutes, with the Germans in the ascendancy having equalised one minute from time, but that momentum was curtailed as Hurst scored in the eleventh minute of extra time, with the Russian linesman insisting the ball had crossed the line.
However, VAR officials have now concluded that the goal should not have been given, and a panel has decided that Germany would have gone on to win the World Cup that year.
"Yes, we've been a little slow getting to the correct decision," explained one VAR official from Russia, "but it's better we get the decision right, rather than quickly."
German fans have welcomed the news, which now makes them the joint most successful national team in world football, with five wins alongside Brazil.
Travelling supporter Helmut told me,
"Knowing that we actually beat England in a match from twenty years before I was born is just the best news possible.
England fans have been left bereft at the news.
As one explained,
"We're going to need a whole new set of songs – 'Two world wars and no world cups, doo dah, doo dah' just doesn't have the same ring to it."
Following a spate of controversial Video Assistant Referee decisions at this year's World Cup, FIFA has unveiled VARVAR – a Video Assistant Referee Video Assistant Referee system, whereby a referee in a remote location watches a video feed of the VAR room and is able to review and overrule any game-changing VAR decisions.
A FIFA spokesperson said,
"VAR was introduced to eliminate poor refereeing decisions that could alter the outcome of a match. Clearly that won't work. But VARVAR will change all that. We're going to use the latest video technology so that the VARVAR referee can see what's happening in the VAR room from multiple camera angles, and will be able to rewind and replay the video in slow motion to review the VAR decision, and overrule it if necessary. For instance, the VAR referee might not have had a good angle on the screen he was watching – he might have been leaning to one side a bit when ruling on an offside decision – the latest chair-line technology will highlight that and the VARVAR referee would overrule it. Or the VAR referee might have accidentally switched to EastEnders and just randomly decided to give Portugal a penalty when asked by the actual referee. Again, the VARVAR referee would be able to spot that on a replay.
The spokesperson revealed that FIFA were working on VAR3, or VARCEPTION – a 'Supreme Court' of VAR whereby every single refereeing decision from the coin toss onwards is passed up a chain of Video Assistant Referees until a final decision is reached, or it is time for the next World Cup to kick off, whichever comes first.

A new law allowing women to drive has given Saudi comedians a rich new vein of comedy to tap.

McDonald's will be ditching their harmful plastic but keeping the tasty plastic.
Following a trend of complaints from hippy beardy lefty types, McDonald's has agreed to stop including plastic straws in their meals. However, they will retain the simultaneously dreadful and wonderful plastic cheese that melts on top of their burgers.
A McDonalds staff member, who wished to remain anonymous, said,
"Yes we're delighted to be transferring to paper straws, but we know how much our customers love processed unhealthy food so we're keeping the plastic cheese to keep everybody happy. Apart from the vegans, obviously. But they're never happy."
ANOTHER TRUMP GOLF COURSE ON THE HORIZON

The agreement signed between Donald Trump and Kim Jong Un has been revealed as an agreement to build a Trump golf course just outside Pyongyang.
Trump described the document as a "very comprehensive" agreement that would "take care of a very big and very dangerous problem for the world", before describing that problem as a desperate lack of prestigious golf courses in the Asia Pacific region.
"I see a lot of potential in this country," Trump told the world press. "They have so many beautiful beaches just ripe for links courses and their old nuclear facilities are perfect for crazy golf."
An extract from the agreement read: The United States and the Democratic People's Republic of Korea commit to establish new relations in accordance with the desire of the peoples of the two countries for an exclusive golf resort with 5-star facilities under the Trump brand, which is such a good brand by the way, just the greatest brand.
Trump has reportedly told Kim Jong-Un that he would like to secure weekly meetings with him, but only after the golf course has been completed.
"This is just perfect," Trump told reporters.
"We can meet regularly and have lots of terrific terrific meetings. Really great meetings where we can discuss denuclearization, human rights abuses and also property development opportunities across the demilitarised zone. And I know that Chairman Kim isn't only a great guy but he's also a great golfer. He tells me he gets holes in on every time he plays. Just like I do."
RUSSIA, SALISBURY AND HERMANN GÖRING

In the wake of the poisoning death in Salisbury after a visit by Russian 'tourists', a document has surfaced in Germany that shows Hermann Göring, commander-in-chief of the German air force, denied responsibility for the devastating London blitz, insisting that his pilots "just wanted to see St Paul's Cathedral".
Göring explained,
"We were all sitting in the mess hall talking about English Baroque architecture, and the subject of St Paul's Cathedral came up.
"Hans was saying how he loved how the lower storey of the portico extends to the full width of the aisles, while the upper section defines the nave that lies behind it.
"And Fritz said that he loved the balustraded balcony ornamented with alternating pilasters and rectangular windows which are set just below the cornice, creating a sense of lightness.
"And it turned out that every single member of the Luftwaffe was a massive fan of St Paul's Cathedral.
"So I said, 'Why don't you all go on a nice sightseeing trip?' They were very excited by this idea, so they all got into their aeroplanes, which just happened to be Heinkel He 111 medium bombers, armed to the teeth with high explosive and incendiary bombs, and flew a 700 mile round trip across the English Channel to take a closer look.
"Wow, those Corinthian columns.
"Though they were quite hard to see amongst all the smoke and flames that happened to be there for some reason. Hans tells me that St Paul's Cathedral is 111m tall. Not as tall as Salisbury Cathedral, but still tall.
"Ja, in the Luftwaffe we are all big fans of Sir Christopher Robin. I mean Wren."



JOKES OF THE WEEK

Sally was driving home from one of her business trips in Northern Arizona when she saw an elderly Navajo woman walking on the side of the road.
As the trip was a long and quiet one, she stopped the car and asked the Navajo woman if she would like a ride.
With a silent nod of thanks, the woman got into the car.
Resuming the journey, Sally tried in vain to make a bit of small talk with the Navajo woman. The old woman just sat silently, looking intently at everything she saw, studying every little detail, until she noticed a brown bag on the seat next to Sally.
'What's in bag?' asked the old woman.
Sally looked down at the brown bag and said, 'It's a bottle of wine.
I got it for my husband.'
The Navajo woman was silent for another moment or two.
Then speaking with the quiet wisdom of an elder, she said:
'Good trade'....

* * *


The vicar's wife was expecting a baby, so he stood before the congregation and asked for a raise.
After much discussion, they passed a rule that whenever the pastor's family expanded; so would his pay.
After 6 children, this started to get expensive and the congregation decided to hold another meeting to discuss the pastor's expanding salary.
A great deal of yelling and inner bickering ensued, as to how much the vicar's additional children were costing the church, and how much more it could potentially cost. After listening to them for about an hour, the pastor rose from his chair and spoke,
"Children are a gift from God, and we will take as many gifts as He gives us."
Silence fell over the congregation..
In the back pew, a little old lady struggled to stand, and finally said in her frail voice,
"Rain is also a gift from God, but when we get too much of it, we wear rubber boots."

The entire congregation said, "Amen...

* * *

A young doctor had moved out to a small country community to replace a doctor who was retiring. The older doctor suggested that the young one accompany him on his rounds, so the community could become used to a new doctor.
At the first house a woman complains, "I've been a little sick to my stomach."
The older doctor says, "Well, you've probably been overdoing the fresh fruit. Why not cut back on the amount you've been eating and see if that does the trick?"
As they left, the younger man said, "You didn't even examine that woman? How'd you come to the diagnosis so quickly?"
"I didn't have to. You noticed I dropped my stethoscope on the floor in there? When I bent over to pick it up, I noticed half a dozen banana skins in the waste bin. That was what probably was making her sick."
The younger doctor said, "Pretty clever. If you don't mind, I think I'll try that at the next house."
Arriving at the next house, they spent several minutes talking with a younger woman. She said that she just didn't have the energy she once did and said, "I'm feeling terribly run down lately."
"You've probably been doing too much for the Church." the younger doctor told her. "Perhaps you should cut back a bit and see if that helps."
As they left, the elder doctor said, "I know that woman well. Your diagnosis is almost certainly correct, she's very active in the church, but how did you arrive at it?"

"I did what you did at the last house." he said. "I dropped my stethoscope and, when I bent down to retrieve it, I noticed the vicar under the bed."

* * *

The children were lined up in the cafeteria of a Catholic elementary school for lunch. At the head of the table was a large pile of apples. The nun made a note and posted on the apple tray: 'Take only ONE. God is watching.'
Moving further along the lunch line, at the other end of the table was a large pile of chocolate chip cookies.
A child had written a note, .... 'Take all you want. God is watching the apples....'

* * *
Two blokes living in the Australian outback saw a couple of jobs advertised by the Queen of England. She was looking for footmen, to walk beside her carriage.
They applied and were very happy to be flown to London for an interview with Her Majesty.
She says to them: "Because my footmen must wear long white stockings, I must see your ankles to be sure they are not swollen or misshapen."
After they show her their ankles, the Queen says: "It is also important that you don't have knobby knees, so I need to see your knees too."
Once she has seen their knees, she says: "Now everything appears to be in shape, so I just need to see your testimonials."
Nine years later, when the pair are finally released from prison, one of the blokes says to the other:

"I reckon, if we just had a bit more education we would have got that job!"

* * *

A Nun and a Priest were crossing the Sahara Desert on a camel. On the third day out, the camel suddenly dropped dead. After dusting themselves off, the Nun and the Priest surveyed their situation. After a long period of silence, the Priest spoke,
'Well, Sister, this looks pretty grim.'
'I know, Father. In fact, I don't think it likely that we can survive more than a day or two.'
'I agree,' says the Father. 'Sister, since we are unlikely to make it out of here alive, would you do something for me?'
'Anything, Father.'
'I have never seen a woman's breasts and I was wondering if I might see yours.'
'Well, under the circumstances I don't see that it would do any harm.'

The Nun opened her habit and the Priest enjoyed the sight of her shapely breasts, commenting frequently on their beauty.

'Sister, would you mind if I touched them?' She consented and he fondled them for several minutes.
'Father, could I ask something of you?'
'Yes, Sister?'
'I have never seen a man's penis. Could I see yours?'

'I suppose that would be OK,' the Priest replied lifting his robe.
'Oh Father, may I touch it?'
The priest consented and after a few minutes of fondling he was sporting a huge erection.
'Sister, you know that if I insert my penis in the right place, it can Give Life.'
'Is that true Father?'
'Yes, it is, Sister.'
'Oh Father, that's wonderful. Stick it in the camel and let's get the hell out of here!'

* * *

A man was in a bad accident and was injured. But the only permanent damage he suffered was the loss of both ears, which made him very self-conscious. However, he received a large sum of money from his insurance company.
It was always his dream to own his own business, so he went out and purchased a small, but expanding computer firm. But he realized that he had no business knowledge at all, so he decided that he would have to hire someone to run the business. He picked out three top candidates, and interviewed each of them. The last question of the interview was always the same.
"Do you notice anything unusual about me?" he asked the first candidate.
"Yes. You have no ears."
He quickly eliminated the first candidate.
"Do you notice anything unusual about me?" he asked the second candidate.
"Yes. You have no ears."
He quickly eliminated the second candidate.
"Do you notice anything unusual about me?" he asked the third candidate.
"Yes. You're wearing contacts."
Thinking he had found the man for the job he said, "That's correct. How did you know?"
"You can't wear glasses if you don't have any bloody ears."
THOUGHTS FOR THE DAY
1. Law of Mechanical Repair - After your hands become coated with grease, your nose will begin to itch and you'll have to pee.

2. Law of Gravity - Any tool, nut, bolt, screw, when dropped, will roll to the least accessible corner.

3. Law of Probability -The probability of being watched is directly proportional to the stupidity of your act

4. Law of Random Numbers - If you dial a wrong number, you never get a busy signal and someone always answers.

5. Law of the Alibi - If you tell the boss you were late for work because you had a flat tyre, the very next morning you will have a flat tyre.

6. Variation Law - If you change lines (or traffic lanes), the one you were in will always move faster than the one you are in now (works every time).

7. Law of the Bath - When the body is fully immersed in water, the telephone rings.

8. Law of Close Encounters -The probability of meeting someone you know increases dramatically when you are with someone you don't want to be seen with.

9. Law of the Result - When you try to prove to someone that a machine won't work, it will.

10. Law of Biomechanics - The severity of the itch is inversely proportional to the reach.

11. Law of the Theatre and Concert Arena - At any event, the people whose seats are furthest from the aisle, always arrive last. They are the ones who will leave their seats several times to go for food, beer, or the toilet and who leave early before the end of the performance or the game is over. The folks in the aisle seats come early, never move once, have long gangly legs or big bellies, and stay to the bitter end of the performance. . The aisle people also are very surly folk.

12. The Coffee Law - As soon as you sit down to a cup of hot coffee, your boss will ask you to do something which will last until the coffee is cold.

13. Murphy's Law of Lockers - If there are only two people in a locker room, they will have adjacent lockers.

14. Law of Physical Surfaces - The chances of an open jam sandwich landing face down on a floor, are directly correlated to the newness and cost of the carpet or rug.

15. Law of Logical Argument - Anything is possible if you don't know what you are talking about.

16. Brown's Law of Physical Appearance - If the clothes fit, they're ugly.

17. Oliver's Law of Public Speaking - A closed mouth gathers no feet.

18. Wilson's Law of Commercial Marketing Strategy - As soon as you find a product that you really like, they will stop making it.

19. Doctors' Law - If you don't feel well, make an appointment to go to the doctor, by the time you get there you'll feel better. But don't make an appointment, and you'll stay sick.

* * *

The Presbyterian church called a meeting to decide what to do about their squirrel infestation.
After much prayer and consideration, they concluded the squirrels were predestined to be there and they shouldn't interfere with God's divine will.
At the Baptist church the squirrels had taken an interest in the baptistery. The deacons met and decided to put a water-slide on the baptistery and let the squirrels drown themselves. The squirrels liked the slide and, unfortunately, knew instinctively how to swim so twice as many squirrels showed up the following week.
The Lutheran church decided that they were not in a position to harm any of God's creatures. So, they humanely trapped their squirrels and set them free near the Baptist Church. Two weeks later the squirrels were back when the Baptists took down the water-slide.
But the Catholic church came up with a very creative strategy! They baptized all the squirrels and made them members of the church. Now they only see them at Christmas and Easter.
Not much was heard from the Jewish synagogue. They took the first squirrel and circumcised him. They haven't seen a squirrel since.

HOME FRONT NEWS

Apologies, yet again, for my slowness in updating this page but it's that time of the year again. That transitional period between Autumn and Winter that plays havoc with my lungs and loses the enthusiasm that I, thankfully, have for almost the rest of the year. I'm on the mend again, (until the next time) so I'll make an attempt to bring you up to date without boring you with any further mention of my health. Compared to many I know, I'm doing well.

I came across a homeless man the other week and asked him how he ended up this way. He said,
"Up until last week, I still had it all. I had plenty to eat, my clothes were washed and pressed, I had a roof over my head, I had HDTV and Internet, and I went to the gym, the pool, and the library. I was working on my MBA on-line. I had no bills and no debt. I even had full medical coverage. "

I felt sorry for him, so I asked,
"What happened? Drugs? Alcohol? Divorce? "

"Oh no, nothing like that," he said. "No, no.... I was paroled."
I'd seen him as I was going for a routine checkup and everything seemed to be going fine when I was being examined until he stuck his index finger up my backside! Do you think I should change dentists?
I was on the bus coming back from the dentist when a bloke got on and sat next to me after having only just made it before the bus pulled away fromn the stop -
"Perfect timing. You're just like "Brian!", I said.
He replied "Who?"
I explained,
"Brian Sullivan. He's a bloke who did everything right all the time. Like the bus coming along when you needed a cab, things happened like that to Brian Sullivan, every single time."
The bloke then said to me,
"There are always a few clouds over everybody."
"Not Brian Sullivan," I said. "He was a terrific athlete. He could have won the Grand Slam at tennis. He could play golf with the pros. He sang like an opera baritone and danced like a Broadway star and you should have heard him play the piano. He was amazing."
"Sounds like he was something really special," said my new friend.
"There's more. He had a memory like a computer. He remembered everybody's birthday. He knew all about wine, which foods to order and which fork to eat them with. He could fix anything. Not like me. I change a fuse, and the whole street blacks out. But Brian Sullivan, he could do everything right."
"Wow! Some bloke then," came the response.
"He always knew the quickest way to go in traffic and avoid traffic jams. Not like me, I always seem to get stuck in them. But Brian, he never made a mistake, and he really knew how to treat a woman and make her feel good. He would never answer her back even if she was in the wrong; and his clothing was always immaculate, shoes highly polished too. He was the perfect man! He never made a mistake. No one could ever measure up to Brian Sullivan."
"An amazing man. How did you meet him?"
"Well, I never actually met him. He died. I'm married to his bloody widow."
Is it any wonder that if my wife goes missing the neighbours start talking straight away. They know what I have to put up with and suspect she's pushed me over the edge and I've reacted. Last ime she went missing the Police didn't suspect me at all but did say I should prepare for the worst so I went to the charity shop and got all her clothes back.
We once argued in a restaurant so I went and sat at another table until got hit on the back of the head by a prawn cocktail. I looked round and she shouted,
"That's just for starters!"
After each argument with my wife now I like to tighten the lids on all of the jars in the food cupboard just so I can say,
"Oh, so you need me now!"
We've stopped the arguing now for a while. She kept telling me she was like a fine wine getting better with age. So I've locked her in the cellar.
Sorry, I know I said I wouldn't mention my health again but my hospital visits are interesting to say the least. On my most recent stay a nice old bloke in the next bed to me wasn't getting any attention so he phoned the hospital on his mobile. He timidly asked,

"Is it possible to speak to someone who can tell me how a patient is doing?"
The operator said,
"I'll be glad to help, dear. What's the name and room number?" The old boy, in his weak, tremulous voice said "George, Room 302."

The operator replied,
"Let me place you on hold while I check with her nurse."

After a few minutes, the operator returned to the phone and said,
"Oh, I have good news. Her nurse just told me that George is doing very well. His blood pressure is fine; his blood tests just came back as normal, and his physician, Dr. Cohen, has scheduled him to be discharged on Tuesday."

"Thank you," the old boy said. "That's wonderful! I was so worried. God bless you for the good news."
The operator replied,
"You're more than welcome. Is George your father?"

"No," he replied. I'm George in 302. No one tells me anything.

My wife collected me from the hospital after I was discharged and reminded me of the time I had to collect her. She said it was awful because I kept pushing her around and talking behind her back. Well, she was in a wheelchair.
here must have been something about my wife that attracted me to her, though. I'd been out with plenty of girls before I met her and almost married a cross-eyed one only it didn't last as I suspected she was seeing someone else.
My neighbour, Helga, might have been a good match for me. She's just come back from a cruise. When she arrive onboard her ship she headed straight for the bar and ordered a Scotch with two drops of water. As the barman gave her the drink she said,
"I'm on this cruise to celebrate my 75th birthday and it's today."
The barman said,
"Well, since it's your birthday, I'll buy you a drink. In fact, this one is on me." As she finished her
drink, the woman to her right said,
"I would like to buy you a drink, too."
The old girl said,
"Thank you. Barman, I want a Scotch with two drops of water."
"Coming up,' said the barman.
As she finished that drink, the man to her left said,
"I would like to buy you one, too."
Again, the old woman said,
"Thank you. Barman, I want another Scotch with two drops of water."
"Coming right up," the barman said.
As he gave her the drink, he said,
"I hope you don't mind me asking but I'm dying of curiosity. Why the Scotch with only two
drops of water?"

My neighbour replied,
"Sonny, when you're my age, you've learned how to hold your drink. Holding your water, however, is a whole other issue."
It was a great start to her cruise and she carried on as she had started. I knew because she sent me a postcard most days -

DAY 1

Unpacked my suitcases.-- all my nicest dresses, swimsuits and short sets.

Really, really exciting. Ourlocal old age keep-fit group, Bloomers, decided on this "all-girls" trip. It will be my first one - and I can't wait!
DAY 2

Entire day at sea, beautiful. Saw whales and dolphins. Met the Captain today -- seems like a very nice man.

DAY 3

At the pool today. Did some shuffleboard, hit golf balls off the deck. The Captain invited me to join him at his table for dinner. Felt honoured and had a wonderful time. He is very attractive and attentive.
DAY 4

Won £400,000 in the ship's casino. The Captain asked me to have dinner with him in his own cabin. Had a scrumptious meal complete with caviar and champagne. He asked me to stay the night, but I declined. Told him I could not be unfaithful to my husband.
DAY 5

Pool again today. Got sunburned, and I went inside to drink at piano-bar, stayed there for rest of day. The Captain saw me, bought me several large drinks. Really is quite charming. Again asked me to visit his cabin for the night. Again I declined. He told me, if I did not let him have his way with me, he would sink the ship... I was shocked.

DAY 6

Today I saved 2,600 lives.
Twice ..
She's back home now and planning her next cruise. Meanwhile, I've been losing a little weight and whilst on one of my regular walks and walked close by yet another hospital. This one was for those with mental problems though. As I walked past, I heard the nmates shout
"13...13...13."
The fence was too high to look over but being curious I found a gap in it and peered through. Some idiot poked me in the eye with a stick and that started them all shouting again,
"14...14...14."

I might have lost a little weight but I'm not so sure all this walking is good for the arthritis. On reflection, I think I prefer this option -
However, I've come to the conclusion that walking is a lot safer than driving. A mate of mine, Pete, picked up a hitch-hiker yesterday. He said he seemed like a nice bloke and after a few minutes struck up a conversation with my mate by asking him if he wasn't afraid that he might be a serial killer! Pete got out of what could have been an awkward situation by telling him that the chances of two serial killers being in the same car were extremely slim.
On that note, I'll leave you with a few signs I've noticed littering the streets. There's nothing like telling it like it is.....
This session's absolute final word I'll leave to Classmate Chris Daley who came across this in Beckenham.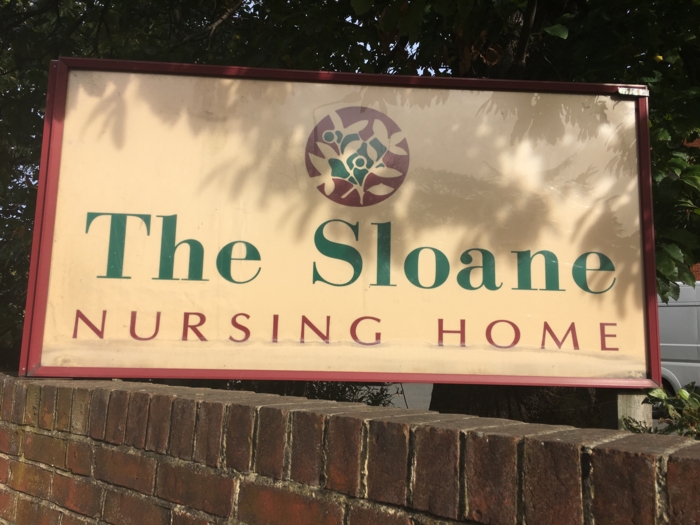 You never know when you might need one and this one's more appropriate than most. I've done the donkey work for you and found that Sloane House Nursing Home is based in an attractive period house, with a relaxed and friendly welcome for residents and visitors.

It is in a quiet residential area and provides nursing and palliative care to older people in the Beckenham area.

There are 36 spacious bedrooms at Sloane House, all tastefully decorated, with en-suites available. A relaxing lounge area, hairdressers and nail salon, plus an ample sized conservatory are just some of the excellent amenities provided. A variety of healthy meals are cooked by the home's chef, and regular entertainments and activities are arranged to suit resident's needs and interests.
What might temper your enthusiasm is that there are no visiting restrictions (that includes grandkids) and you need to be at least 65 to qualify to live there (none of us are, are we?). Oh, and there's also the cost - up to £1,680 per week. Get your names down now boys, before the wife or A.N. Other does it for you. Consider your options before it's too late!
* * * * *
The Home We Called Sloane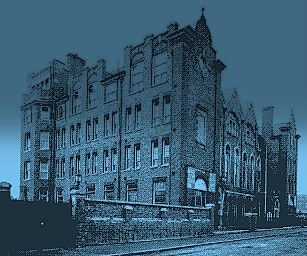 The Sloane building seen from Hortensia Road in 1908

The Sloane building was 100 years old in 2008, although it didn't actually start life as a boys' school until after the First World War, during which it served as a hospital. It still stands and many memories are, no doubt, ingrained in its walls along with the odd name and ribald comment. Who knows what the future holds, despite its Grade II listing on May 7th, 2002. Grade II listed buildings can be altered, extended, or even demolished, but only with Local Authority consent, so it may be that the building is considered historically or architecturally interesting enough for it's fabric to remain untouched. Some consideration may have been given to it having been the first purpose-built secondary school in London, and it is certainly one of only 3% of all ages of listed buildings that was built in the 20th century. Schools generally are seen as a good investment by developers because they're easy to convert. They are likely to be structurally sound because the authorities will have inspected them regularly to ensure they comply with Health and Safety requirements.

Sadly, Sloane Grammar School for Boys only lasted 51 years, from 1919-1970. John Binfield, in one of his poems writes -
... the school, with
All its past, was sucked into a huge
Turbulent sea of glass in Pimlico
And sank without trace. "full fathom five..
Sea nymphs hourly ring his knell.
Hark, now I hear them. Ding-dong bell".
Should the building survive in the form we all remember, there is still a chance that some of us will be around in 2019 to celebrate what would have been its centenary as a boys' school, had it remained in existence.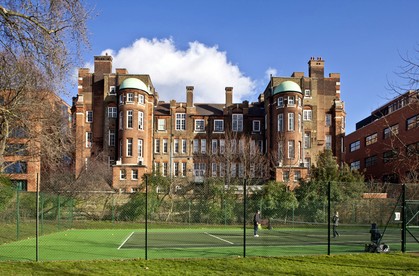 Sloane seen from the rear in 2014
* * *
Whatever our own personal reasons for it doing so, the school will still haunt most of us even if it disappears altogether. With that tenuous link, here's a poem that I came across in a copy of The Cheynean -

The Ghost of Sloane


When London's asleep and the School very quiet,
No sound of footsteps, no sound of a riot,
No sound of even the shuffle of feet,
No sound of the creak of a pupil's seat,
Out of the darkness the ghost of Sloane
Awakes from rest with a sigh and a groan.
Then up he arises to haunt the School
Climbing the stairs in the guise of a ghoul.
He shuffles and clanks down each corridor
Into the classrooms where stand desks galore.
He examines each desk and checks the boys' work,
Allots ghostly marks in the dark and the murk.

If you ever lose books from out of your desk,
And the teacher upbraids you and calls you a pest,
Just tell him my story, however tall,
Of the white shrouded phantom that haunts the School Hall.

J. Hollingshead (3C)

As for us, the boys who used to attend our Chelsea school, we probably considered ourselves 'Chelsea men' but I doubt that many of fitted the description in this poem, written when he was in the 5th year by one time Sloane Schoolboy, A R Doubledee. I get the impression he didn't particularly approve of the 'Beatniks' of the late 50s and early 60s that he found himself sharing Chelsea with or, as he called them the 'Weirdies' -

The Weirdies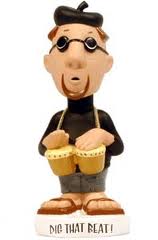 The Chelsea man is excessively queer,
He only drinks coffee and doesn't like beer.
He's always "chatting" the girls, and yet
This seems to make him "one of the set".

His unkempt chin and uncut hair
Go with his feet which are usually bare.
If he wears shoes, they've never got soles,
And he's usually found in Bohemian holes.

His outsize sweater is generally black
Contrasting well with his shorty mac.
He wears his clothing merely to show
That he can keep up with the boys of Soho.

To find a girl he doesn't look far,
But into the nearest coffee bar,
Where he's sure to meet a Bohemian "yob".
They're all from Chelsea - what a mob!

The girls with hair right down their backs
Wear irregular clothes that look like sacks.
They walk about wearing father's sweater:
I really don't see why he should let 'er.

Their gaudy clothes of reds and greens
Match up with the style of their men-friends' jeans.
Now that's how it goes with the latest style:
Girls on their faces make-up pile,
The men wear anything they can find -
I shouldn't stare, I should just act blind!

A.R. Doubledee (5b)
* * *

ANNOUNCEMENTS APPEAR BELOW
ONCE YOU'VE LOGGED IN