Reader, if you seek your memorial, look at the pages around you


PLEASE CHECK THE ANNOUNCEMENTS BOARD AT THE FOOT OF THIS PAGE FOR ANYTHING IMPORTANT and the CALENDAR OF EVENTS PAGE FOR DETAILS OF FORTHCOMING EVENTS. ALSO, MAKE SURE YOU'VE CHOSEN YOUR NOTIFICATION PREFERENCES ON THE NOTIFY ME PAGE WHICH YOU'LL FIND, ALONG WITH OTHER USEFUL TOPICS, UNDER THE WHITE HEAD AND SHOULDERS ICON AT THE TOP RIGHT OF THIS PAGE.
The Sloane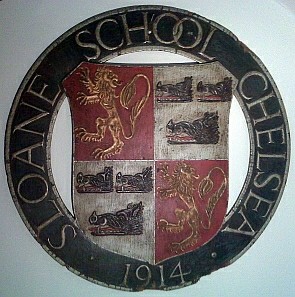 Hello and Welcome to

Mark Foulsham's

Sloane website
If I built it I knew you would come

A School that invited loyalty
(Quote by Don Wheal)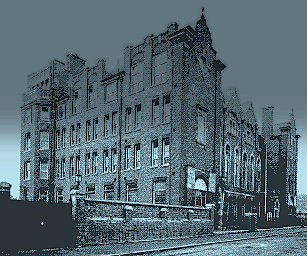 Gone But Not Forgotten
'Men are we, and must grieve when even the shade
Of that which once was great is pass'd away.'

William Wordsworth
On the Extinction of the Venetian Republic

You may think you're done with the past but the past isn't done with you!


"The merits of a school are judged as much by the men it produces as by their achievements as boys" -
(Old Cheynean D.J. Cowie, March 1929)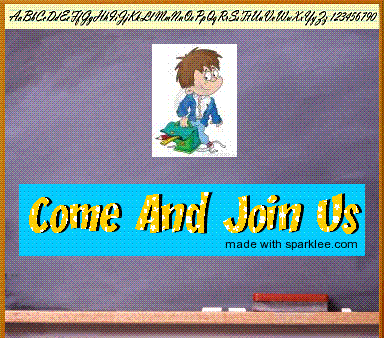 Register and link up with old school friends again and become part of Sloane Reunited.
If you were a pupil or member of staff at Sloane you qualify to register for the website and create your own personal password to view all of its pages. First choose Missing Classmates at the top of this page to see if we've been expecting you. If you see your name click on it and follow instructions. If your name's not there click on either Contact Us, at the top of the page or the Click Here To Register! button below, read what you see then complete the box at the bottom of that page to ask me to add your name to the list.
It's Free, it's Easy, it's Secure
and
You're Never Alone As A Sloane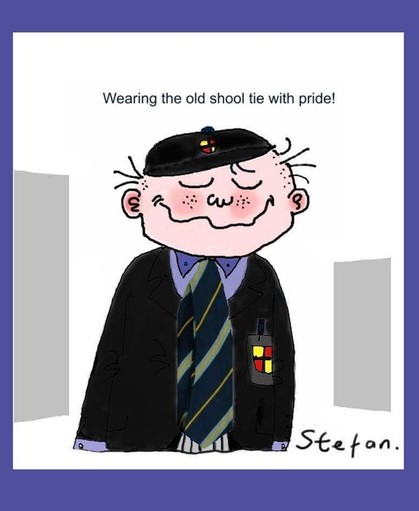 Self-portrait by Stefan Bremner-Morris

Please remember to Log Out when you leave the site by using the Log Out button to be found under the Head and Shoulders icon at the top of the page. It's as easy as falling off a log -


If you're already a member please remember to keep your Email address up to date using Edit Contact Info to be found by clicking on the Head and Shoulders icon at the top of the page.

Please don't forget to use the Notify Me page to make selections that will help you keep in touch as well as help you enjoy all the website has to offer.

Come on in!
Don't be late!
This is one detention
You'll be pleased to take.


A WARM WELCOME

to fellow Cheyneans and passers-by, from the Official Sloane Grammar School 1919-1970 Old Cheyneans and Friends web site.
Mark Foulsham, at Sloane 1963-70, created this site in August 2008 to record for posterity all that I can, and for all those who attended Sloane or simply have a Sloane connection, to share and enjoy. Feel free just to browse or, if you feel you qualify to join us, make full use of the site by becoming a Registered Classmate. Click on the Click Here to Register button above to start the registration process. It's Free!
I'll also be happy to send a personal invitation to anyone else with a Sloane School Chelsea connection who you think might like to join us. Just enter their Email address in the MISSING CLASSMATES box to your right and click Send Invite.
We may not understand why but memories of our days at Sloane remain with us while others do not. Whether they're good or they're bad, I'd like to give all old boys the opportunity to keep those memories alive.

Aspirations and Objectives

Sloane never had a motto and although our school badge is based on the lion rampant and boar's head of the Cadogan family crest their motto, Qui Invidet Minor Est or He That Envies Is Inferior, is not really appropriate so I'll adopt the one to be found on the Coat of Arms of the Royal Borough of Kensington and Chelsea as it suits us nicely -

Quam Bonum In Unum Habitare

(What A Good Thing It Is To Dwell Together In Unity)
It is hoped, in some small way, to be able to have similar objectives to those stated for the first issue of The Cheynean in December 1926 -

"To record faithfully the major activities of the School, to promote and foster a corporate spirit in the School, to excite a greater keenness both in the games and in other phases of its social life, and to serve as a link between present members of the School and the Old Cheyneans". -

and also to bring together, once again, old friends and classmates, and those of us who have outlived the school and share a common interest in its history and its future.
Sadly, I've no memory of having ever sung or even heard a school song but apparently one was written by music Master Mr Seymour Dicker in 1928, and was first sung in July of that year by pupil J E Bush. What became of it after that first performance is a mystery but it contained the lines -
"Salve, the School and its scholars so keen,
Long may they keep its memory green."
If you've any memories of Sloane you'd like to share, use the Contact Us page to send them in and, whilst you're there, register for the site as well.

Once you've registered, you can activate the Instant Messaging feature that allows you to hold a 'real-time' online conversation with anyone else who has logged on to the website. You can also send a message to someone else on the site via the Message Centre page but, if you're expecting a swift reply, it might be worthwhile using their Profile on the Classmate Profiles page, to see what part of the world they're living in these days, and to have an idea of the time where they are use the Clocks below, to check by clicking on the arrow in the relevant one.

After you've registered, why not take a look at all the Classmate Profiles ? Even if you don't know the person involved, the information they've put on their Profile can be interesting, illuminating and fun, and often brings back memories of something you thought you'd forgotten about.
If, at any time, you're unsure about anything click on this Using The Site link for an explanation or contact me direct via the Contact Us page.

* * * * *
Why Not Take a Look at Where your Classmates are Living?

Find out the Postcode of a Classmate from their Profile (if they've agreed to let everyone know it) then Click on the link below, enter the details where it says 'Address', then Click on 'Go'. Not every country is covered yet and those that are have limited coverage, but it's worth a try.
Here's the link. Have fun - http://www.vpike.com/

* * * * * * * * *
BREAKING NEWS!!

Collision At Sea!!!

News is coming in of collision at sea in the South Pacific. Reports at the moment are vague but it is known that the vessels involved were a red ship and a blue ship. The good news is that there are survivors but they have been marooned.
* * *
Sexual Harassment Cases Come To Court!!

Victims of sexual harassment have often found it difficult to speak out about the 'hands on' treatment they were subjected to especially those living in small rural communities. Not anymore! This week the first case of its kind came to court and farmworkers have moved into the city in an attempt to avoid the persecution they believe will follow -
More on Sexual Harassment -
After repeated allegations of sexual abuse against younger actors saw Kevin Spacey's scenes in the forthcoming film All the Money in the World hastily re-shot, his roles in older films will also be recast.
Studios and directors are queuing up to confirm Spacey's replacement in previous films including American Beauty and The Usual Suspects.
Using state-of-the-art digital technology, Spacey's original parts will be re-shot frame for frame and pasted over the original prints.
A spokesperson commented,
"It's painstaking work but, due to the embarrassment that studios feel over never having said anything about Spacey before, it's well worth our time, and their expense.
Right now Arnold Schwarzenegger is re-shooting Spacey's part as Lex Luthor in Superman Returns. We basically Photoshop Spacey out and press CTRL-V over the right sections to insert Arnie. Schwarzenegger is a bit bigger than Spacey in real life but the software is so good now that we can shrink him a bit and play with his limbs and so forth to make him fit."
It was confirmed this afternoon that actors taking Spacey's other roles will include Tom Hanks as serial killer John Doe in Se7en, Nicolas Cage as the mysterious Verbal Kint in The Usual Suspects, and Mackenzie Crook as Atlanta crime boss Doc in Baby Driver.
Steven Seagal was understood to be in talks to replace Spacey as Lester Burnham in American Beauty, though we now understand the studio is seeking a replacement for Seagal's replacement of Spacey. Meanwhile, Gabriel Byrne is reported to have wanted to play Verbal in The Usual Suspects until it was pointed out to him that he was already in the film playing another character.
Whether Spacey's Oscars will pass to his replacements is currently under discussion, though it is thought highly likely that the Academy of Motion Picture Arts & Sciences will edit Spacey out of previous awards ceremonies so they can claim they never had anything to do with him.

In Government Circles -

As the revelations of Sir Michael Fallon's sexual misconduct grows, news has emerged that Christopher Plummer will be digitally inserted into the last seven years of government as Secretary of State for Defence and Deputy chairman of the Conservative Party as his replacement.
It is thought that the classy acting style of the veteran actor should help erase the taint of sleaze surrounding the Government.
"I think it's a good move," said political commentator Charlie Farley.
"I mean, it's hard to watch old footage of Sir Michael Fallon in negotiations knowing that he was potentially thinking some quite unsavoury thoughts. I think most people will be an awful lot more comfortable looking back at the last few years and seeing Christopher Plummer instead of Sir Michael Fallon. If nothing else, Mr Plummer certainly wouldn't have sold internationally banned cluster munitions to Saudi Arabia or claimed expenses for mortgage repayments on his Westminster flat."
Efforts to digitally insert Christopher Plummer into the past seven years of government will begin immediately and should be completed by Christmas.
It is expected that if revelations continue at their current pace, Christopher Plummer will be extraordinarily busy in both Hollywood and Westminster in the coming weeks and months.

* * *
More On Brexit -
Post-Brexit
Sensing her impending demise as PM Theresa May has made an impromptu trip to meet with EU Business leaders, to network and circulate her latest CV.
When questioned on the nature of her trip to Brussels Theresa May said that there was nothing unusual about a serving Prime Minister with 4 years left in office starting to circulate her CV to potential future employers, insisting that her position as the nation's leader is not under threat and that she will continue to provide "strong and stable" leadership.
Business leaders are understood to be concerned about some of the PMs past exploits, such as her history of running through corn fields and somewhat chaotic management strategy.
Whilst most ex PMs spend their days giving speeches for £100,000 an hour, Theresa May is aware this isn't an option for her as she would have to pay people to listen to her speak following the conservative party conference.
It has emerged that, in keeping with the utterly farcical nature of Theresa May's government, all future business will be conducted with the Benny Hill soundtrack playing in the background.
The news comes as the government is now so dysfunctional, it makes the cast of The Secret Life Of 5 Year-Olds look like a group of slick political operatives.
"I think it's an inspired choice," said a political expert. To be honest, it usually plays in my head anyway as I see the cabinet emerge together from a meeting in which the only thing they've managed to agree on is to look like they've managed to agree on something."
It is thought that most of the time there will just be a backing track playing as Theresa May sacks various ministers or apologises to someone for someone else's sexual misconduct. However, at special occasions such as PMQs or the opening of Parliament, the England Supporters Band will be brought in to play the Benny Hill theme live.
It is understood that Mrs May had wanted the Darth Vader theme as a personal soundtrack but as her inherent incompetence now far exceeds her innate evil, that was overruled.
The soundtracking of government business with the Benny Hill theme will begin on Monday when Theresa May will be called upon to reprimand Boris Johnson for belching and breaking wind simultaneously during a remembrance ceremony last month.

* * *
Brexit Backlash!
Cornwall To Leave The United Kingdom!!
Cornwall has taken the bold step of leaving the UK , with Devon and the Isle of Wight expected to follow.
The lush, fertile region, which is home to half a million people, sees no future in a fragmenting EU and voted last night to take its county back. A full legislative programme will now be enacted across the fledgeling nation, in which incest is already legal, and even encouraged.
The leader of the new nation is none other than TV chef, Rick Stein, and his Padstow restaurant will be the site of the country's parliament. Free from the shackles of the UK, Stein hopes to strike a new trade deal with the EU involving fish and pasties.
Although many view Cornwall's decision as a foolhardy leap in the dark, it is expected to put an end to rich Londoners buying all the nice houses there.
Stein said,
"This morning, I pledged to return the revenues from the sale of Doc Martin box sets to the Cornish nation. After that, I'll be pan-frying a delicious sea bream in white wine and fennel.

* * *

Churchill On Europe
Perhaps it's best to leave the last word on Europe to Sir Winston Churchill, who said -
"We are with Europe but not of it. We are linked but not compromised. We are interested and associated but not absorbed. If Britain must choose between Europe and the open sea she must always choose the open sea".

* * *
FRONT PAGE NEWS

North/South Gap Widens
Immigrants from the South are to undergo an 'extreme vetting' process to ensure they aren't bringing softness into the county, Yorkshire has announced today.
Softness is a growing concern within the county, with reports indicating that children exposed to it are at risk of putting the heating on or wearing a vest. Southerners are regarded by many as spreading softness, and voters are demanding a government crackdown before local culture is swept away on a tide of Southern softness.
Migrants will be expected to pass a series of tests, including being able to convincingly say 'lovely' on Skegness beach in a force eight gale and sup eight pints of Tetley without spilling any.
"It's a serious concern," said a Yorkshire spokesman.
There's a genuine risk that uncontrolled immigration from places like Guildford and Berkshire will bring dainty southern ways which undermine our traditions, and our children will grow up to be complete jessies. You can already see it; the other day in Doncaster there were a lad wearing a topcoat and it's only November.
When asked why the process was being called 'extreme vetting', the spokesman added,
"Well, not only do we run a background check and all that, we ask "Do you know how vets stick their arm up a cows arse right up to the shoulder?"
* * *

'Touched-Up Masterpiece Brings Record Amount

A 500-year-old painting of Christ by Leonardo da Vinci has been sold at auction in New York for a record $450m after experts painted over the sausage roll he was originally depicted to be holding.
Following the recent uproar over a Greggs advent image in which the three wise men are shown kneeling beside a sausage roll, auctioneers at Christie's decided it was best to paint over the sausage roll that da Vinci had painted Christ holding, just to be on the safe side and to ensure high bids.
Head auctioneer Chuck Itin explained,
"We had heard about the public outcry over the Greggs marketing faux pas with the sausage roll, and when we looked closer at da Vinci's artwork it was clear that Christ was shown to be holding a sausage roll. Given that Christ was a Jew, we knew that by keeping the sausage roll in the painting we were at risk of offending nearly everyone. So we hired an expert to paint over the potentially offensive baked snack, thus removing any possibility of controversy. I'm glad we did, as it has now sold for a record amount.
We also thought it prudent to change the name of the painting from the artist's original title of 'Rotolo di Salsiccia' to 'Salvator Mundi'. Can't be too careful these days."
***

Trump Yet To Realise How Great The Task To Make America Great Again Actually Is

I know it takes all sorts but America does seem to have more than its fair share. Personally, I think Trump's got his work cut out and no President will ever be in office long enough to succeed.

No humans (other than the photographer) were offended in the taking of these photographs -
* * *

Overcrowding On Trains Found Not To Be A Modern Day Phenomenon

Fulham Broadway was once known as Walham Green (and still is to older generations) and this old postcard belies the myth that overcrowding on the trains is only a recent problem -
* * *

JOKES OF THE WEEK

A policeman looks in window of a car on a dark night in lovers lane and finds a young man reading a computer magazine and a young girl filing her nails. The young man winds down the window.
" What are you doing?" asks the Bobby .
"Just reading officer."
" And what, may I ask, is she doing?"
" Just filing her nails officer."
The cop can't believe that on a dark night in lovers' lane that there's nothing going on.

" How old are you? "
"Nineteen," said the young man.
"And how old are you?" he said to the young girl.
" I'll be sixteen in eleven minutes," came the reply.
*
MI5 had an opening for an assassin. After all the background checks, interviews and testing were done, there were three finalists: two men and a woman. For the final test, the MI5 agents took one of the men to a large metal door and handed him a gun.
"We must know that you will follow your instructions no matter what the circumstances. Inside the room you will find your wife sitting in a chair. Kill her".
The man said,
"You can't be serious. I could never shoot my wife".
The agent said,
"Then you are not the right man for this job. Take your wife and go home".
The second man was given the same instructions. He took the gun and went into the room. All was quiet for about five minutes then he came back out with tears in his eyes.
"I tried, but I can't kill my wife".
The agent said,
"You don't have what it takes, so take your wife and go home".
Finally, it was the woman's turn. She was given the same instructions to kill her husband.
She took the gun and went into the room. Shots were heard one after another. Then they heard screaming, crashing, and banging on the walls. After a few minutes, all was quiet. The door opened slowly and there stood the woman, wiping sweat from her brow.
"The gun was loaded with blanks," she said. "I had to kill him with the chair".
*
Mrs. Donovan was walking down O'Connell Street in Dublin when she met up with Father Flaherty. The Father said,
'Top o' the mornin' To ye! Aren't ye Mrs. Donovan and didn't I marry ye and yer husband two years ago?'

She replied,
'Aye, that ye did, Father.'
The Father asked,
'And be there any wee little ones yet?'
She replied,
'No, not yet, Father.'
The Father said,
'Well now, I'm going to Rome next week and I'll light a fertility candle for ye and yer husband.'
She replied,
'Oh, thank ye, Father...'
They then parted ways...
Some years later they met again.
The Father asked,
'Well now, Mrs. Donovan, how are ye these days?'
She replied,
'Oh, very well, Father!'

The Father asked,
'And tell me, have ye any wee ones yet?'
She replied,
'Oh yes, Father! Two sets of twins and six singles, Ten in all!'
The Father said,
'That's wonderful! And where is yer loving husband dese days?'
She replied,
'He's in Rome at da moment, Father.'
'And what would that be for', asked the Father.
'He's gone to blow out yer candle'.

*
Baby bear goes downstairs, sits in his small chair at the table.He looks into his small bowl. It is empty.
'Who's been eating my porridge?' he squeaks.

Daddy Bear arrives at the big table and sits in his big chair. He looks into his big bowl and it is also empty.
'Who's been eating my porridge?!?' he roars.
Mummy Bear puts her head through the serving hatch from the kitchen and yells,
'How many times do I have to go through this with you idiots? It was Mummy Bear who got up first. It was Mummy Bear who woke everyone in the house. It was Mummy Bear who made the coffee. It was Mummy Bear who unloaded the dishwasher from last night and put everything away.. It was Mummy Bear who swept the floor in the kitchen. It was Mummy Bear who went out in the cold early morning air to fetch the newspaper and croissants. It was Mummy Bear who set the damn table. It was Mummy Bear who walked the bloody dog, cleaned the cat's litter tray, gave them their food, and refilled their water. And now that you've decided to drag your sorry bear-arses downstairs and grace Mummy Bear with your grumpy presence, you should listen carefully because I'm only going to say this once....

'I HAVEN'T MADE THE F***ING PORRIDGE YET!!"
*
Good job they weren't the Three Wide Men or they'd never have made it through that stable door and we might never have learned about the birth of Jesus and been given a reason to over-indulge at Christmas.
* * *
THOUGHTS FOR THE DAY
According to the Bible, Jesus was born in Bethlehem in Palestine, acountry where people are named Mohammed, Abdul, Mounir, Aziz, Ahmed, Farid, Omar, Youssouf, Mouloud, etc.

Yet he still managed to find 12 friends called John, Peter, Paul,Phillip, Mark, Thomas, Luke, Matthew, Andrew and Simon . . . who all drank wine.

Now that's what I call a miracle!
*
If you know any parents whose kids are forever disturbing them when they're asleep, just remind them that their are seven species of animal who eat their young and you might be one of them.
*
Why does toilet paper need to be advertised? Who of you are not buying the stuff? We need to be told!
*
Why wasn't she trained to think about the possible consequences of her actions? -

*
What if the hokey cokey really is what it's all about?
*
Home Front News
I don't want to spoil your Christmas but I must tell you about the hellish four weeks I've had as it helps. It all started on the evening of 23rd November when the washing machine packed up. As it's insured I thought I'd better phone them up. Unfortunately, the phone had also decided to add to our woes and I couldn't dial out. OK, I thought, I've still got my computer so I'll Email them. No such luck; it wouldn't load up and I got an on-screen message that I knew meant my hard drive was likely to go if I didn't do something about it very quickly and I'd lose 15 years of work if I didn't (Yes, I know I should back up constantly but I hadn't done it for a long time). Just before leaving to take the computer in for repair the following morning I thought I'd give the phone another chance and try to phone the insurers about the washing machine. Success! Well, sort of. I was able to use the phone but they said it would be a week before they could get someone out to see us as they were extremely busy. I've heard that ohat ne a few times before but fair enough. We might be paying almost £6 a month to insure it but I'll give them the benefit of the doubt.
Off I struggled to the computer repair shop (I say 'struggled' because I have to do it on the bus with my very heavy computer in a Sainsbury's 'bag for life'. The pain in my arms, especially the elbows, is still excruciating). The computer was still under warranty so I left it with them after being told it would only take two days. I still had my laptop but my laptop doesn't contain all my important files including those I use to store bits to use on this website, hence the late arrival of your Christmas Home Page. The first two repairs my repair man tried to do failed. He replaced the hard drive but was unable to download files from the old drive onto it. He thought he's done it but evidently not.
After I'd left my computer with them on the first day, I returned home to find the central heating boiler wasn't working so I called the £28 a month insurers of that out too. It was insured with Homeserve and more on them later. They also couldn't come out for 10 days because they were extremely busy! I told them I was an O.A.P. in poor health and that we had our four year-old grandson staying with us and that he and I were both asthma sufferers. It was getting colder by the minute and it's one of the things that exacerbates asthma and the lack of hot water was as much of a problem as one of my sons is currently wearing a colostomy bag that required replacing frequently and the area around it needed to be kept clean. Much of the world hasn't even got cold water and here was I moaning about the lack of hot. It seemed to be falling on deaf ears but four days after I called them they phoned to say they'd had a cancellation (now, there's a surprise) and that an engineer from Ideal Boilers would be with me on Friday morning. He actually arrived at 1pm but at least he arrived. When I showed him where the boiler was (in a cupboard above the bath, which is legal but admittedly an awkward position) it was immediately obvious from his demeanour and the look on his face that he didn't want anything to do with it and when I insisted he stomped off to get his step-ladder and tools. Within three minutes of opening the boiler he told me, in a very abrupt and non-caring way, that he was condemning the boiler as it was dangerous and beyond economic repair. The heat exchanger that Ideal themselves had replaced two years before was now kaput! I remonstrated with him but he insisted he was within his rights (and he was) and cut off the gas and electricity to the boiler. On his was downstairs after doing so he noticed we had gas fires in the living and dining rooms and took it upon himself to shut them down too, saying that they didn't have adequate ventilation. The fact that they were sited in fireplaces with a chimney above is apparently irrelevant. Given that he had been here under the terms of an insurance policy to repair the boiler, he left us without heating or hot water at the coldest time of the year.
After he'd gone, I immediately phoned the insurance company who pointed out that under the terms of the insurance contract they were not obliged to replace the boiler as it was older than 7 years. In fact it was 10 years old but had been serviced once a year by Ideal for the past 7 years. Looks like the services were more like an excercise in dusting. Homeserve were, however, obliged to pay me £200 towards a new boiler. They would also, so they said, send a man round to quote me for a new boiler. Five days later, he arrived and said he could arrange a new boiler at an all inclusive cost of between £3,500 and £4,500. After I'd got him to confirm my suspicion that he was commission-based I showed him the door.
There followed a few days of phone and Emails between me, Homeserve, Ideal Boilers, Watchdog, Age UK and my MP but all to no avail. Eventually, on my last return to my Romanian computer repair man, I asked if he knew any decent plumbers and he immediately got on the phone to one he knew who was also Romanian and who had fitted his boiler. The following day a giant of a man, at least 6ft 5ins tall and just as wide, was on my doorstep. He took one look and said he was happy to do the job. He phoned back the following day and quoted £480 for a new heat exchanger to be fitted into the old boiler plus £100 to fit it or a new boiler at £600 plus £400 fitting. We opted for the new boiler and now have an Ariston E-Combi Evo, sited in the same position as the old one, and which my new Romanian (Gas Safe registered) friend will be happy to service for £60 once a year and which I'm happy to let him do.
There may be a warm front on the home front but I'm determined not to let this slide so have asked my MP to encourage a look at the legislation that allows a gas engineer to do what he did to us and also allows him to do it to older and more vulnerable people under the cover that he is doing it for our/their own safety. There was no Carbon Monoxide escaping from our boiler or gas fires and the boiler could have been repaired. What was uneconomical for them might not have been for us and we should have been asked if we wanted to pay for it to be done. I've also recommended that in cases like this a second, independent opinion from someone with no conflict of interest, should be sought and given and the 'victim' should be offered alternative heating and asked if they have an alternative means of obtaining hot water. We weren't, and if we didn't have a kettle and if it weren't for a friend who lent us three fan heaters, we could have had been experiencing a very uncomfortable, not to say life threatening, time.
My desktop computer is still with my repair man but I'll forgive him for taking so long as he did save our bacon to a degree.
We've all been suffering so I tjought I'd pamper my wife a little when she came in from work. She texts me when she's leaving work so I can get the hot tap running, swirl around the foam and bubbles, and time everything perfectly. So when she walks through the door, the dishes are piled up and waiting for her. She does her best not to speak to me so I've joined a local thatre group. Even they wouldn't let me speak at first because in my first role I played a man, like me, who had been married for 36 years. Next time they've promised me a talking part. One of my previous next door neighbours murdered his wife because she wasn't talking to him. He did it with sandpaper but in his defence he said he was only trying to rough her up a little.
The wife and I haven't got a lot planned for Christmas but she's insisted we go somewhere to dance as we haven't done it for years. I used to like the Hokey Cokey but haven't done it for a long, long time. I suppose that when you get older and haven't done it for that long you just forget what it's all about. Besides which, I don't want to say we're old and worn out but I make sure we're nowhere near the kerb on rubbish collection day and I've come to the conclusion that we're reasonably intelligent people who do moderately stupid things on a semi-regular basis.
I'm going to surprise my wife this Christmas though. Apple computer announced that it has developed a computer chip that can store and play stereo music in women's breast implants.
The iTit will cost between £499 and £699.00, depending on speaker size. This is considered to be a major breakthrough because women have always complained about men staring at their breasts and not listening to them. I'm sure she'll love it. Or will it be just another chapter in the story of my life; I knew better but I did it anyway.
I've bought her another dog too. Lexi, as I've named her, is an 8-week old German Shepherd. I bought her as a surprise for my wife, but it turns out she is actually allergic to dogs so we are now looking to find her a new home. She is 64 years old, a beautiful and caring woman who can drive,
is a great cook, and keeps the house spotless.
I took my wife out a few weeks ago after getting free tickets to the Christmas Ideal Home Exhibition. "Cheapskate!" I hear you call. Well, we did have our Freedom Passes so no cost to Olympia and back and the tickets were free but it could have been so much worse. If you get offered free tickets to it in future, be prepared. The expense comes when they've got you inside.
This was the Christmas Ideal Home Exhibition which has only been going a couple of years. The main one is still held at Olympia and the next one's in March 2018. The Christmas one, apart from being a rip-off on food, was geared to women and Christmas decorations/presents. Pretty pointless really but I got the tickets free via the Internet. A hot dog was £5.50, a black coffee £2.50, a capuccino coffee £3.60 but the biggest con of all was one Mr Kipling small mince pie for £2! I declined, except for the coffee which we were a little desperate for. Instead of paying for food we made a tour of the food stands and took advantage of their samples. Even they were meagre. Time to spend money on things that matter.
Almost forgot to mention. I've been offered 8 legs of venison for £50. I'm tempted. Or is that two deer?
As a member of the Flat Earth Society, I'd like to wish a Merry Christmas to all my members around the globe.
Stay Happy but above all, stay warm!!
* * * * *
The Home We Called Sloane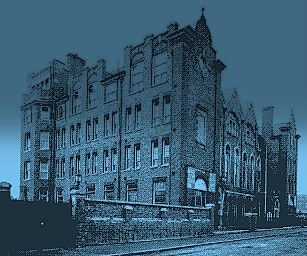 The Sloane building seen from Hortensia Road in 1908

The Sloane building was 100 years old in 2008, although it didn't actually start life as a boys' school until after the First World War, during which it served as a hospital. It still stands and many memories are, no doubt, ingrained in its walls along with the odd name and ribald comment. Who knows what the future holds, despite its Grade II listing on May 7th, 2002. Grade II listed buildings can be altered, extended, or even demolished, but only with Local Authority consent, so it may be that the building is considered historically or architecturally interesting enough for it's fabric to remain untouched. Some consideration may have been given to it having been the first purpose-built secondary school in London, and it is certainly one of only 3% of all ages of listed buildings that was built in the 20th century. Schools generally are seen as a good investment by developers because they're easy to convert. They are likely to be structurally sound because the authorities will have inspected them regularly to ensure they comply with Health and Safety requirements.

Sadly, Sloane Grammar School for Boys only lasted 51 years, from 1919-1970. John Binfield, in one of his poems writes -
... the school, with
All its past, was sucked into a huge
Turbulent sea of glass in Pimlico
And sank without trace. "full fathom five..
Sea nymphs hourly ring his knell.
Hark, now I hear them. Ding-dong bell".
Should the building survive in the form we all remember, there is still a chance that some of us will be around in 2019 to celebrate what would have been its centenary as a boys' school, had it remained in existence.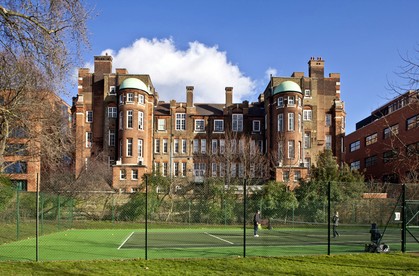 Sloane seen from the rear in 2014
CHANGES TO THE SLOANE SITE AND BUILDING
The new Kensington & Chelsea College, known since 2014 as their Chelsea Centre, sits where the playground used to be between the old Sloane building and the old Carlyle building. Work on the new college building, with designs by the architects who transformed the Royal Opera House and the National Portrait Gallery, was completed in 2012.
The flats, constructed in Sloane's old North playground on the Fulham Road are known as Milliner House, Chelsea Apartments, and were ready for occupation in 2011 at advertised prices between £785,000 and £2,350,000. Or if you could afford it, the single penthouse at the top would have set you back £5.85 million when first offered for sale but a market downturn in 2012 saw it reduced to an almost tempting £4.25 million - and it was being sold as a shell!
Phase 2 of the project was originally for conversion of the original Edwardian building into loft style apartments by D19 Property but the new owners, No. 1 Estates Ltd, who have a connection to D19 Property were, on 22 October, 2012, given planning permission to retain the building as an educational establishment by Kensington and Chelsea Planning and Borough Development Department.
However, in September of 2013 a slightly revised plan for re-development of the building for residential use was applied for by Hortensia Property Development LLP. Supported by a K M Heritage heritage appraisal it was presented to Kensington and Chelsea Council for listed building consent and planning consent for the refurbishment and extension of the Sloane building, taking into account national and local policies relating to the historic built environment. Their statement is available on this link -
K M HERITAGE STATEMENT ON BEHALF OF HORTENSIA PROPERTY DEVELOPMENT
What's also interesting is that the old Chelsea College of Art and Design in Manresa Road, to which Sloane can trace its origins in its guise as the South-Western Polytechnic, was, in 2012, about to make way for a scheme involving 15 apartments and two town houses. There's no stopping 'progress'.
The shell of the 6th
floor penthouse
The entrance to the
apartments on
Hortensia Road
The apartments seen from
Fulham Road
The view of Fulham Road
and St Mark's College from
one of the balconies
Building work has progressed apace on what is now known as The King's Library. After planning and building consent were granted work commenced on restructuring the main Sloane building at the end of 2014. The developers, Tenhurst, used McGee as their principal contractors, working to the architectural design of Robin Partington and Partners and began by excavating the basement or as McGee put it, they were responsible for
"soft strip out and carve demolition and basement excavation".
I'm sure some of you out there understand what they mean.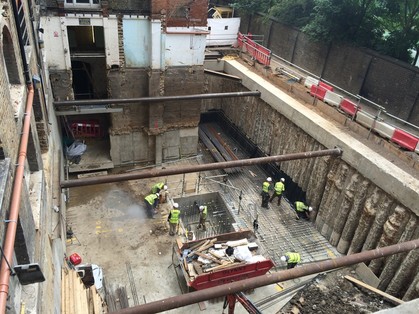 The basement excavation was due to conclude by the end of 2015 to allow the redevelopment above it to progress. Since then work has begun on constructing 18 apartments and a penthouse, a new pedestrian entrance and an extension to the south-west of the building with 150 south facing windows. The design also includes a communal area incorporating our old assembly hall and, in all, 50,000 square feet is being converted. Those lovely brown , glazed tiles that adorn the staircases will remain after being cleaned.
I was approached by the interior designers, Helen Green Design, after they found our website, and asked whether I could provide black and white photos of the school and it's people from the period apanning 1920 -1950ish. I was happy to do so even though they rejected my plea for first refusal on the £15+ million penthouse apartment that cover the 6,000 sq ft of the whole 5th floor and incorporates two wings; one for your private accommodation and one for entertainment alone. I sent them some 70 photos and if they are suitable some will be used to line the walls of the 'show' apartment. You'll no doubt see them when you visit to view your potential London pad. Prices start at £3.1 million and the apartments are being marketed by Savill's.
If you want to take a closer look at the involvement the above mentioned people have then please use the links below and if they don't work just copy and paste them into your browser address bar. The Kings Library link has a not easily visible menu on the left of the screen -
The following link to McGee's website will take you directly to a page where you'll find regular Community Newsletters updating local residents on what's happened and what's about to happen -

McGee Community Newsletters

For those of you who'd rather not follow the links, the following photos are among those to be found on them -
| | |
| --- | --- |
| | |
| Hortensia Road Proposed Elevation | Rear of Building Proposed Elevation |
| | |
| Work commences on our old Assembly Hall | Proposed look of the old Assembly Hall once converted |
Meanwhile, Carlyle's old building next door to us hasn't escaped the wiles of the developer and this is how the King's Road is expected to look after work is completed -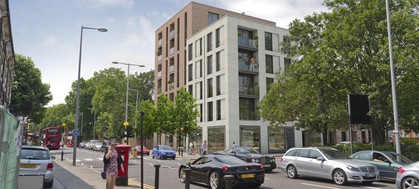 Grainger plc were granted permission to redevelop and manage the council-owned land next to the Carlyle building at the South end of Hortensia Road, to provide 31 one, two, three and four bedroom units to include a range of rental tenures one of which will be the usual, ambiguous, "affordable". The Royal Borough of Kensington and Chelsea will retain the freehold and share the long-term rental income. Among the thirty one homes will be 6 town houses which will front King's Road. In all, the building will range from three to seven storeys and incorporate 2,756 sq ft of non-residential (presumably business) ground floor space.

Unusually, this will be a car free development with no parking provided other than for bicycles. There will be residential entrances on Hortensia Road and a commercial entrance on the King's Road. Residents will have the use of a communal courtyard -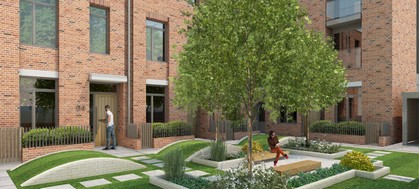 For those of you who can't remember, this is what the site looked like before work started -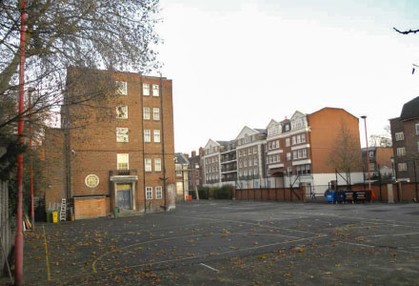 * * * * *
Whatever our own personal reasons for it doing so, the school will still haunt most of us even if it disappears altogether. With that tenuous link, here's a poem that I came across in a copy of The Cheynean -

The Ghost of Sloane

When London's asleep and the School very quiet,
No sound of footsteps, no sound of a riot,
No sound of even the shuffle of feet,
No sound of the creak of a pupil's seat,
Out of the darkness the ghost of Sloane
Awakes from rest with a sigh and a groan.
Then up he arises to haunt the School
Climbing the stairs in the guise of a ghoul.
He shuffles and clanks down each corridor
Into the classrooms where stand desks galore.
He examines each desk and checks the boys' work,
Allots ghostly marks in the dark and the murk.

If you ever lose books from out of your desk,
And the teacher upbraids you and calls you a pest,
Just tell him my story, however tall,
Of the white shrouded phantom that haunts the School Hall.

J. Hollingshead (3C)

As for us, the boys who used to attend our Chelsea school, we probably considered ourselves 'Chelsea men' but I doubt that many of fitted the description in this poem, written when he was in the 5th year by one time Sloane Schoolboy, A R Doubledee. I get the impression he didn't particularly approve of the 'Beatniks' of the late 50s and early 60s that he found himself sharing Chelsea with or, as he called them the 'Weirdies' -

The Weirdies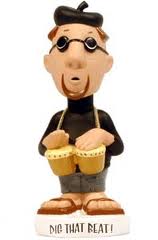 The Chelsea man is excessively queer,
He only drinks coffee and doesn't like beer.
He's always "chatting" the girls, and yet
This seems to make him "one of the set".

His unkempt chin and uncut hair
Go with his feet which are usually bare.
If he wears shoes, they've never got soles,
And he's usually found in Bohemian holes.

His outsize sweater is generally black
Contrasting well with his shorty mac.
He wears his clothing merely to show
That he can keep up with the boys of Soho.

To find a girl he doesn't look far,
But into the nearest coffee bar,
Where he's sure to meet a Bohemian "yob".
They're all from Chelsea - what a mob!

The girls with hair right down their backs
Wear irregular clothes that look like sacks.
They walk about wearing father's sweater:
I really don't see why he should let 'er.

Their gaudy clothes of reds and greens
Match up with the style of their men-friends' jeans.
Now that's how it goes with the latest style:
Girls on their faces make-up pile,
The men wear anything they can find -
I shouldn't stare, I should just act blind!

A.R. Doubledee (5b)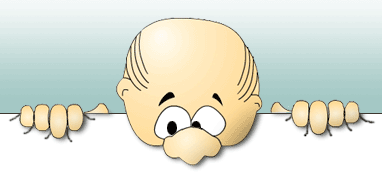 *

Sloane Information at the LMA
London Metropolitan Archives hold some information relating to Sloane. Some of the items are accessible if you visit the LMA at 40, Northampton Road, Clerkenwell, London, EC1R 0HB (phoning to make an appointment on 020 7332 3820 is advisable) but you will need to apply for a 'History Card' via their website if you intend printing copies of any of the items.
Go to the website at www.lma.gov.uk for full details. Clicking on the following link,


will take you to a page on their site where you can enter 'Sloane School' in the Search Terms box and click on 'Run Search'. This will bring up all available items.
These include -
Admission and Discharge Registers 1904-48, 1958-61 and 1964-66, a 1938 Plan of the school, drawings relating to Building Act case files 1935-57, and 23 photos of various school activities 1924-69, though some of these are listed as 'missing'.
Other items they hold are 'closed' under the 65 year rule that protects the confidentiality of living individuals. In other words, they can't be accessed for 65 years from the school's closure so will be available to the public in 2035.
However, these 'closed' items can be consulted by the LMA on behalf of individuals under the provisions of the Data Protection Act, so contact them direct if you're interested.
The 'closed' items are these -

Log Book 1967-70 (Ref: LCC/EO/DIV01/SLO/LB/001)
Punishment Book 1962-70 (Ref: LCC/EO/DIV01/SLO/MISC/001)
Staff Registers -
1895-1963; 1965-70 (Ref: LCC/EO/DIV01/SLO/MISC/002-004)